Back to Blogs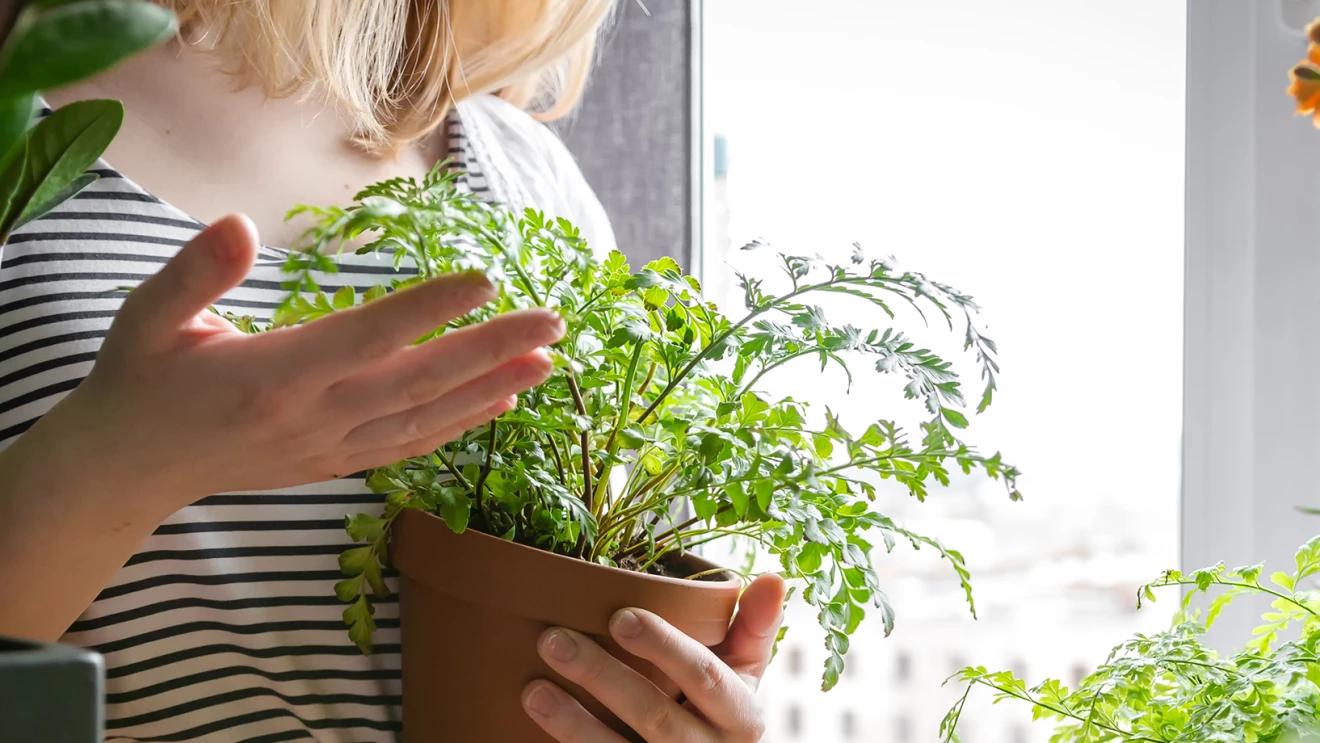 How AWS prioritizes mental health and well-being
​A robust employee assistance program, an active global support group, and leaders driving authentic conversations have made mental health and well-being a priority for AWS. When Beijing-based AWS digital marketing manager Wang Ziwen needed a listening ear, her manager suggested that she turn to AWS's employee assistance program (EAP). Since then, Ziwen has had five sessions with a professional counselor and has benefited from the EAP, a free 24/7 service to support mental health and well-being which is offered to all AWS employees and their family members. "The counseling greatly helped me get through tough times," Ziwen said. "I felt respected, cared for and loved." As the world emerges from the pandemic, mental health and well-being continues to be a global concern. The World Health Organization (WHO) estimates that globally, anxiety and depressive disorders rose more than 25%during the first year of the pandemic. This year, WHO's theme for World Mental Health Day, which falls on Oct. 10, is "Making mental health and well-being for all a global priority". At AWS, mental health and well-being is a top priority. Employees are supported via formal support programs, as well as informal support communities, which have transformed over time to provide strong levels of support. Bridget Cameron, a senior HR manager with the AWS Global Builder Experience Team, has spent five years in Amazon and AWS and has witnessed that change. "It's clear that mental health and well-being affects the way that we interact with our family, our friends, and our community," she said. "Ultimately, AWS recognizes that our people matter, as individuals."
Robust Employee Assistance Program
One of the biggest changes Bridget has seen is the improvement in the provision of EAP services. According to Bridget, the level of service offered under EAP has progressed by leaps and bounds. Bridget recalls a time when counselors would sometimes not be available, which led to employees providing feedback to improve the service. "The team took our feedback on board and did the audits to make sure we have the right providers," she said. "Now, there is the best available support for any employee in every country where we operate."
Active affinity group
In addition to the EAP, a mental health and well-being affinity group was started within Amazon in 2020 to create a safe community where employees can come together and mutually support each other. While this group was one of the newest affinity groups, it has quickly grown to thousands of members globally. The affinity group provides self-help resources, organizes events where members can meet up, and shares videos on a broadcast channel featuring a wide range of topics including stress in the workplace, anxiety and depression. Bridget, whose belief in the importance of mental health and well-being was sparked over 10 years ago when she started looking into those issues for marginalized communities in Australia and the United Kingdom, leads this affinity group. "AWS business groups and teams would get together to watch the videos and have a reflection afterwards over a cup of coffee," she said. "It's great for awareness that people are open and talking about mental health and well-being."
Leading conversations
Indeed, Bridget notes that there is a greater willingness to talk about difficult mental health issues within AWS, part of which is due to how leaders and managers are leading these conversations. "We have come a long way, that's for sure. In terms of conversations, we are more openly discussing mental health and well-being. We have moved away from treating it as a taboo topic to a situation where everyone feels a lot more comfortable talking about it," she said. "I love the fact that we have leaders talking and sharing their stories about mental health, and how they go about taking care of their own well-being." Managers and how they take care of their teams is a critical part of the equation, as managers are the first point of contact for employees. To that end, Bridget says that she is getting regular invitations to train managers on the topic. "I'm asked to educate managers and leaders on how to support their team members. There have been situations where they ask how to best bring their team together to talk about mental health"
AWS is looking to put more structures in place so that those who have to start managing teams are equipped with the best knowledge to take care of mental health and well-being, as part of their manager onboarding programs. "The seeds are effectively being planted," said Bridget. Leaders at AWS also appreciate that mental health is just one element of well-being. Bridget, who recently gave a presentation on well-being at a regional AWS summit, says that other aspects which affect how well we feel include socializing with friends, purposeful work, regular exercise, sufficient sleep, and financial security. AWS initiatives which were introduced to address these include designated "no meetings" days on the last Friday of each month, in AWS offices in the Asia-Pacific, Japan and China. Employees are encouraged to enjoy personal development activities, or take care of their own wellness. For enterprise account manager Shin Sung Woo, who is based in Korea, he makes sure he fits in a workout session and meditation session every day. "If I have a challenging day at work, I go to the Crossfit gym and focus on the day's workout. It helps me clear my mind, forget what I felt earlier at work, and I feel better," he said.
Walking the talk
As an AWS leader, Bridget walks the talk. "Questions that I like to ask of my team members are 'Are you OK? How is your resilience?' It's that simple," she said. Likewise, she is not afraid to show her own vulnerability. During the pandemic, Bridget re-located from Singapore to Seattle to London in the last three years, and each move was stressful. She said, "With my leaders and my team, I am open to telling them that I am struggling at the moment and they fully understand. As an individual, I feel 100% supported by AWS." She also likes to impart this advice to her team members: "Sometimes we put ourselves second and put everyone else first, but we need to be a little bit selfish and prioritize our own mental health and well-being first. Beyond ourselves, we need to encourage, support and advocate for each other because we are part of a community." If you are thinking about becoming part of a work community where your mental health and well-being is a priority, check out the opportunities here.
​
Half the Sky's mission is to supply the tools that can give every woman the ability to build a successful career and be fully prepared for the future of work. So, that they can lead a healthy, prosperous and more balanced/blended lifestyle of their choosing. By building your confidence, you're setting foundations to empower yourself and your career. The world is your oyster, and it starts with you.
Enjoyed this article let us know your thoughts in the comments below:
---
About half the sky
half the sky (HTS) is a career platform for women connecting you to career opportunities at companies that care. Providing you with information, tips and strategies to navigate the rapidly changing workplace.
Sign up to get career tips and job alerts directly to your inbox! Join us to shape the future of women at work together!
---