Back to Blogs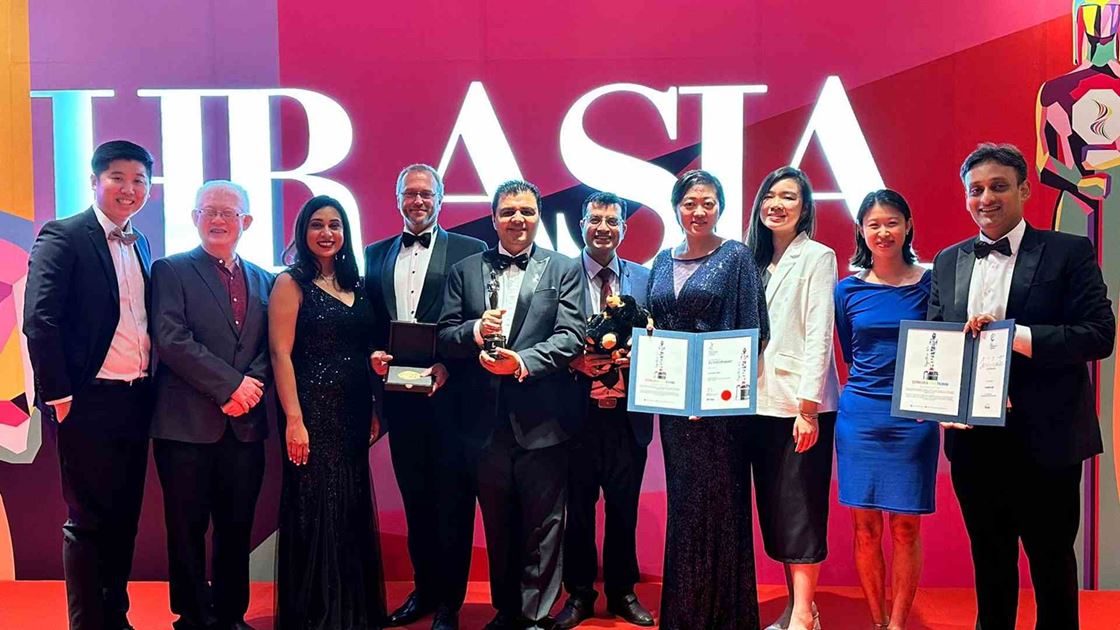 Six ways to create award-winning employee experiences
​Research is proving what we at Avanade have known all along. Delivering an exceptional employee experience (EX) is a sound business strategy - after all, your people drive innovation, customer experience, and business growth. Moreover, the intensifying global war for talent has made it even more important to focus on EX to attract and retain top talent.
So, what does it take to increase talent stickiness?
According to a report, 65% of employees in Singapore are willing to accept lower salaries or forgo promotions for better work-life balance, overall well-being, and happiness. This mindset is reflected in LinkedIn's Global Talent Trends Report 2022, where people say they want flexibility, remote options, and jobs that care for their mental and emotional well-being.
How do you deliver on these new expectations? I believe there are six key pillars to designing for transformative EX.
1. Align to a common purpose– A McKinsey research found that people who are "living their purpose" at work had 4x higher engagement and 5x higher well-being. People want to make meaningful contributions, and companies that communicate and live a higher purpose resonate more with their employees. For instance, at Avanade, our purpose is "to create a genuine human impact," and everything we do for our clients, with non-profits, and for our communities aligns with this greater goal.
2. Offer abundant and empowering choices– In the post-pandemic era, companies need a fluid approach that gives everyone real and abundant choices about where, when, and how they get their work done. At Avanade, work and success look different for everyone based on their unique needs. For instance, our hugely successful Alternative Work Week enables people to choose a flexible schedule for their working hours to fit their life outside of work.
3. Give people the freedom to be themselves– Your people should feel like they belong in the workplace. And for that, you must make consistent and deliberate efforts to promote an inclusive and bias-free workplace. Often that means breaking down walls, bringing people together, and giving them platforms to connect and collaborate. At Avanade, we have various programs - such as the Avanade Women's Circle and a partnership with Autism Resource Centre Singapore- that promote diversity, equity, and inclusion .
4. Create opportunities for constant learning– For 92% of people, professional development opportunities are important. Companies must show people they are invested in their growth by offering clear career paths, regular upskilling, and creative freedom. At Avanade, we help our people learn on the job by mixing up assignments, encouraging curiosity, and sponsoring hackathons and company-wide innovation contests such as our annual global!nnovateFest.
5. Bring in holistic Workplace Experience (WX) thinking- Today's employees expect intuitive, consumer-like experiences as they go about their workday communicating, collaborating, learning skills, or executing tasks. Companies need a WX strategy that aligns employee experience with productivity goals, business outcomes, and tech capabilities. At Avanade, we bring together IT, HR, and business stakeholders to design programs that amplify workplace experiences.
6. Make employees your partners in success– A crucial aspect of EX success is never to assume what would work and instead ask your people. At Avanade, regular pulse surveys help us check in with employees to listen and act on their concerns. We also take this partnership a step ahead with an employee share purchase plan so that everyone can reap the benefits of the company's success.
The secret to winning hearts and minds
At Avanade, this sentiment has been our guiding light in ensuring that our employees feel inspired, confident, and cared for. We have consistently enabled distinctive experiences, limitless learning, and ambitious growth for our people.
I am proud to say that this approach has led to Avanade's recognition as HR Asia's Best Companies to Work for In Asia Award 2022 and won us the HR Asia Digital Transformation Award 2022.
​
The original article was published here.
​
Half the Sky's mission is to supply the tools that can give every woman the ability to build a successful career and be fully prepared for the future of work. So, that they can lead a healthy, prosperous and more balanced/blended lifestyle of their choosing. By building your confidence, you're setting foundations to empower yourself and your career. The world is your oyster, and it starts with you.
Enjoyed this article let us know your thoughts in the comments below:
---
About half the sky
half the sky (HTS) is a career platform for women connecting you to career opportunities at companies that care. Providing you with information, tips and strategies to navigate the rapidly changing workplace.
Sign up to get career tips and job alerts directly to your inbox! Join us to shape the future of women at work together!
---