Back to Blogs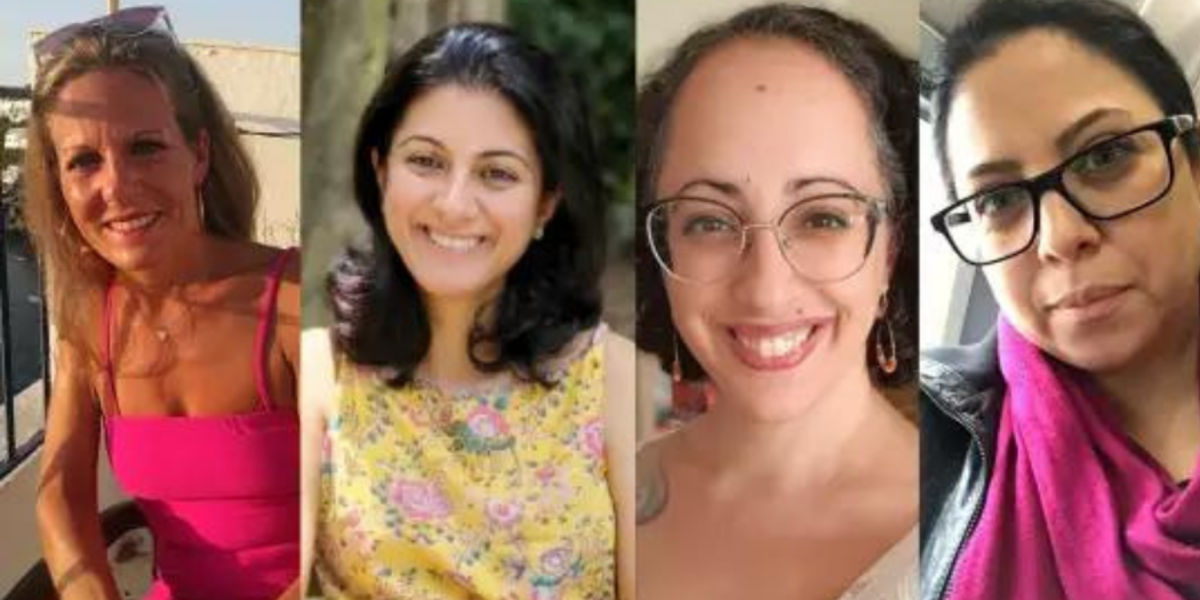 Belonging, Strong Connections and Meaningful Change: Growing a Global Women's Network
​At Autodesk, they have a vibrant and growing network of Employee Resource Groups (ERG), where employees can connect with colleagues who have shared experiences. Each ERG is sponsored by a member of their executive leadership team and ERG Global Leads receive an appreciation bonus for each term of service.
Embracing what makes us different, as well as what unites us, helps create a culture of belonging that allows everyone to do their best work and thrive. Autodesk's ERGs are essential to enabling and fostering a diverse, inclusive workplace where everyone can feel like they belong.
Since its founding in 2011, the Autodesk Women's Network (AWN) has grown a great deal with regard to its scope, reach and membership — all thanks to its innovative leadership team and passionate members. AWN's vision is "to empower women, at all levels of Autodesk, to develop and realize their full leadership potential, and its mission "is that Autodesk becomes the recognized model workplace for women," says Ramona Biehn, a Senior Manager of Client Services at Autodesk in Barcelona.
AWN also encourages full and inclusive participation, regardless of gender, and has grown greatly since its start. "Today, AWN consists of over 1,000 members across more than 40 offices globally," shares Nancy Haj, a Chief of Staff in Autodesk's Montreal office.
And, as Anchal Khatwani, a Software Engineering Manager in Singapore, explains, all these global members aim to work together and achieve their goals "by globalizing professional development opportunities, fostering community building and belonging among members, and developing AWN as a strategic partner."
AWN's benefits don't stop here, either — members make plenty of meaningful connections in the group, too. Yaara Orha, a Senior Technical Program Manager in Tel Aviv, notes, "I can honestly say that being a part of this ERG has influenced my decision to stay a part of the company for so long."
In this article, all four of these AWN leaders share their journeys with the group, how they work to help others, and more!
How and why did you first get involved in Autodesk Women's Network (AWN)?
Ramona: I joined Autodesk in 2018, and am based in Barcelona, Spain. In March 2019 — as an extension to our annual EMEA partner conference, OTx — I joined the first EMEA Women Summit in Barcelona. Following the summit, a group of women in Barcelona came together to keep up the momentum, and we started organizing multiple events in Barcelona under the AWN umbrella. With the pandemic in 2020, we took the opportunity to extend our programming efforts. When AWN went global earlier this year, I took on the lead role for EMEA on the AWN board.
Anchal: I got involved with AWN in 2015 through its group mentorship program, and in 2016, I started leading the effort from Singapore. At the time, Singapore was a growing site and multicultural hub. The demands for professional development were increasing, so we started growing the ERG in Singapore by seeking more volunteers and leadership support and organizing events and workshops.
Yaara: I first got involved with AWN nearly five years ago. I'm based in Tel Aviv, Israel, so we're pretty far removed from the corporate headquarters, so I wasn't aware of the different opportunities for ERGs. However, when I became pregnant with my first daughter, I started looking into the support available for me as a woman at Autodesk. I heard about AWN (then AWiL – Autodesk Women in Leadership) from a colleague of mine, and together, we started to grow the local chapter of the ERG and offer new resources for the women in our office.
My first official role as part of AWN was to be part of the group that led group mentorship for the EMEA and East AMER regions, and I was able to connect with an amazing group of women from around the organization in different roles across the globe.
What do you like most, or are proudest about, with regard to the Autodesk Women's Network?
Ramona: Personally, I am most proud of how we managed to transition during the pandemic, moving from face-to-face programming to a completely virtual environment – and extending our programming efforts at EMEA level. The move in 2021 to have all of our Autodesk ERGs operate at a global level and get an executive sponsor was a very important step, and we are still in the process of building our global structure overall. Building all of this alongside the other AWN board members – as well as including and empowering local and regional chapter leads – is my priority for the year, and I hope that in a year's time, this will be what I can become most proud of.
Nancy: Globalizing the Autodesk Women's Network has been an incredible journey. We have members from around the world who participate in AWN. Each member brings a diverse perspective that enhances the AWN experience. Listening to each other's stories provides many valuable learning opportunities.
Anchal: The way Autodesk's culture team supports the ERGs in a streamlined way that enables us to create a robust, sustainable ecosystem — which will continue to provide for the community in many ways – is amazing.
What I'm most proud of is that the scope of AWN efforts extends beyond Autodesk boundaries. The effects of the impact AWN is creating supports women with not just their professional careers, but also on their personal fronts. At the same time, the level of awareness AWN creates by including everyone in the company helps us support all of the women around us, not just at work.
Yaara: For me, being part of AWN is definitely my passion project at work. It doesn't necessarily affect my "day job," and the things I do there aren't always as obviously visible as the other projects I work on, but they're essential in helping me feel a strong connection to the company and growing my sense of belonging.
Especially with the pandemic disconnecting us from everything we were used to, having a connection with other women who are going through similar situations has been an amazing addition to my life at the company and beyond. Through AWN, I've made friendships with women across the world that have completely gone beyond the "workday." We all share the experience of being a woman at Autodesk. I regularly text with a colleague I met through AWN who lives in Munich to talk about the joy and hassle of being mothers to young children. I flew to Barcelona for a summit focused on Women at Autodesk a few years ago and made connections there that still influence my career today.
How have you used your role to help bring up other women around you? How do you build time into your schedule for this kind of work?
Ramona: It is one of my passions to help people grow and develop, even beyond the potential that they see themselves. This is independent of gender. I do this daily for my own employees, and am also mentoring seven women inside and outside of Autodesk.
Nancy: Any time I get the opportunity to help or highlight another woman, I do it. It's important to share your experiences, successes, and even your failures. Your story could inspire someone and encourage them to help other women, too.
Anchal: My role within AWN has given me the unique opportunity to get exposed to the barriers women experience showing up authentically or confidently. I, alongside the other AWN board members, am constantly striving to come up with programming that serves the needs of the community in a way that helps women address their barriers through professional development opportunities, or by creating a platform to promote support groups and shared learnings. On a narrower scope within the team and projects I lead, I take advantage of my awareness and seriously evaluate hiring and promotion decisions, present equitable opportunities to women, act as a buddy in taking up tasks that challenge my team, and gradually empower my team to push their limits through career coaching conversations and connecting them with the right people and opportunities.
Honestly, it is difficult to find extra time to get a lot of things done, especially considering these trying pandemic times. This area organically motivates me to work on the weekends or after normal work hours because, ultimately, creating a platform for everyone to have a sense of belonging and grow together is significant to me.
Yaara: Especially after going through two very difficult pregnancies while working at Autodesk, I always make a special effort to reach out to women who are expecting children, making sure they have the support they need and that they're fully equipped with the information that can help them. I do this through mentorship – both officially, by setting up mentorship groups focused on young mothers, and unofficially, by offering advice (when it's asked for!) and helping when I can.
Why do you think Autodesk is a particularly supportive place for women employees?
Ramona: Autodesk has multiple programs in place that support women and their development, such as AWN, as well as AWiS (Autodesk Women in Sales). Autodesk has been very supportive to all employees throughout the pandemic, and employee wellbeing is top of mind all the way up to the executive level.
Nancy: Autodesk's company culture respects and empowers women to succeed in their careers. You can grow your career and be your authentic self.
Anchal: I have been with the company for close to 14 years, and it has been exciting to see small systemic changes seeping through the ecosystem for women, from hiring to career advancement opportunities. This has been made possible by raising awareness and effecting intentional change at all levels. It is enriching to see how many leaders translate the intention around equity into concrete action during the focal phases and ensure that women employees' pay matches their performance by consciously eliminating any unconscious biases. There are specially tailored or parallel streams of professional development programs or focus groups for women to create more opportunities and accessibility. For instance, Autodesk has an emerging leaders program that supports the development of aspiring leaders, and this now has a parallel stream for women.
In Singapore, the maternity leave for citizens is typically one month longer than it is for foreign nationals, but Autodesk offers the highest leave available of 16 weeks for all women across the site. As a new mother who went back to work after four months of maternity leave, I had enough psychological safety to return to what I had left, infrastructure support in the form of pumping rooms and flexible working options.
The original article was published here.
Half the Sky's mission is to supply the tools that can give every woman the ability to build a successful career and be fully prepared for the future of work. So, that they can lead a healthy, prosperous and more balanced/blended lifestyle of their choosing. By building your confidence, you're setting foundations to empower yourself and your career. The world is your oyster, and it starts with you.
Enjoyed this article let us know your thoughts in the comments below:
​
Half the Sky's mission is to supply the tools that can give every woman the ability to build a successful career and be fully prepared for the future of work. So, that they can lead a healthy, prosperous and more balanced/blended lifestyle of their choosing. By building your confidence, you're setting foundations to empower yourself and your career. The world is your oyster, and it starts with you.
Enjoyed this article let us know your thoughts in the comments below:
---
About half the sky
half the sky (HTS) is a career platform for women connecting you to career opportunities at companies that care. Providing you with information, tips and strategies to navigate the rapidly changing workplace.
Sign up to get career tips and job alerts directly to your inbox! Join us to shape the future of women at work together!
---