Back to Blogs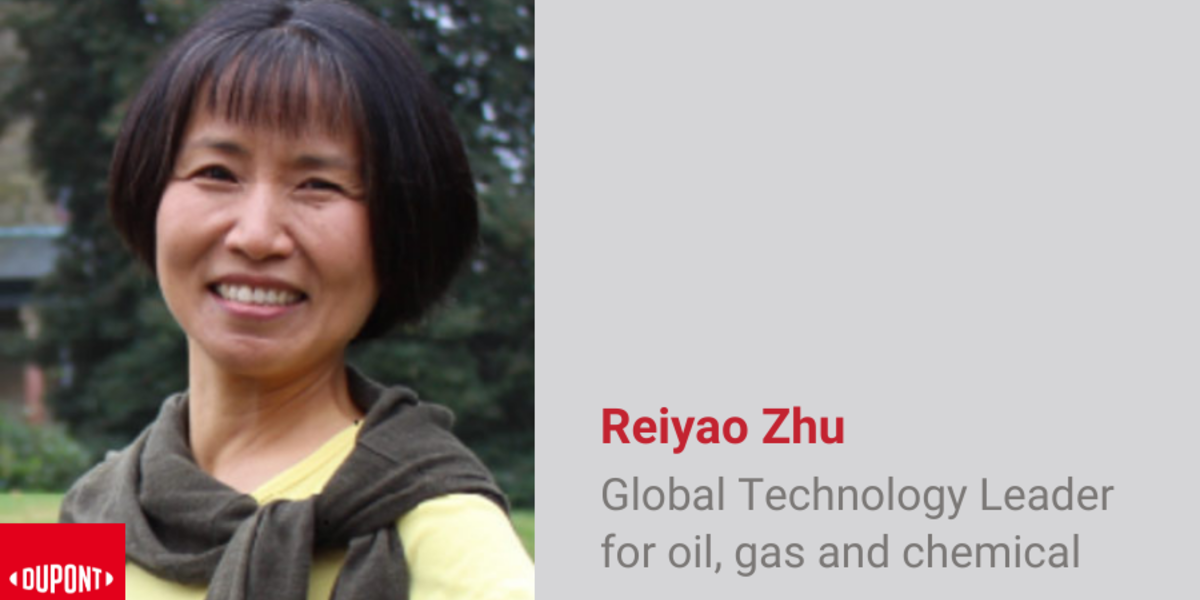 DuPont: Reiyao Zhu's Story
​Reiyao Zhu is Global technology leader for oil, gas and chemical vertical at DuPont. For over 200 years, DuPont has been synonymous with life-changing discoveries and scientific know-how, reinventing themselves along the way.
When did your interest in science or engineering begin?
I was interested in science and engineer in my elementary school. It was always fun to solve math problems.
What was it like to be a woman studying in your field?
There were very few women in the classroom. It was an exciting experience to be at the top of class. I never thought women should/would be anything less in achieving academic excellence.
Share with us some of your career highlights.
I own 48 patents (40 US patents and 8 European patents), a Ph.D. in engineering and is a technology leader in worker protection.
To date, what project is your greatest innovation success? What is the story behind it?
Developed a protective fabric for electrical worker's arc protection. There are always ups/downs during product development and launch. Sticking with the goal is the key to have a successful product.
Tell us about something that made you grow the most as a leader in your field.
Really enjoying what I am doing. Develop new products and solve the customer problem excite me the most.
How are you and/or your company bringing innovation to the forefront?
Encouraging and fostering the innovation behaviors. Customer centric. Multiple generation technology planning.
What advice do you have for future female engineers?
Focus on what you enjoy doing. Have your own board of directors to give you feedback, and advice. Have realistic expectations and practical approaches.
​
Half the Sky's mission is to supply the tools that can give every woman the ability to build a successful career and be fully prepared for the future of work. So, that they can lead a healthy, prosperous and more balanced/blended lifestyle of their choosing. By building your confidence, you're setting foundations to empower yourself and your career. The world is your oyster, and it starts with you.
Enjoyed this article let us know your thoughts in the comments below:
---
About half the sky
half the sky (HTS) is a career platform for women connecting you to career opportunities at companies that care. Providing you with information, tips and strategies to navigate the rapidly changing workplace.
Sign up to get career tips and job alerts directly to your inbox! Join us to shape the future of women at work together!
---