Back to Blogs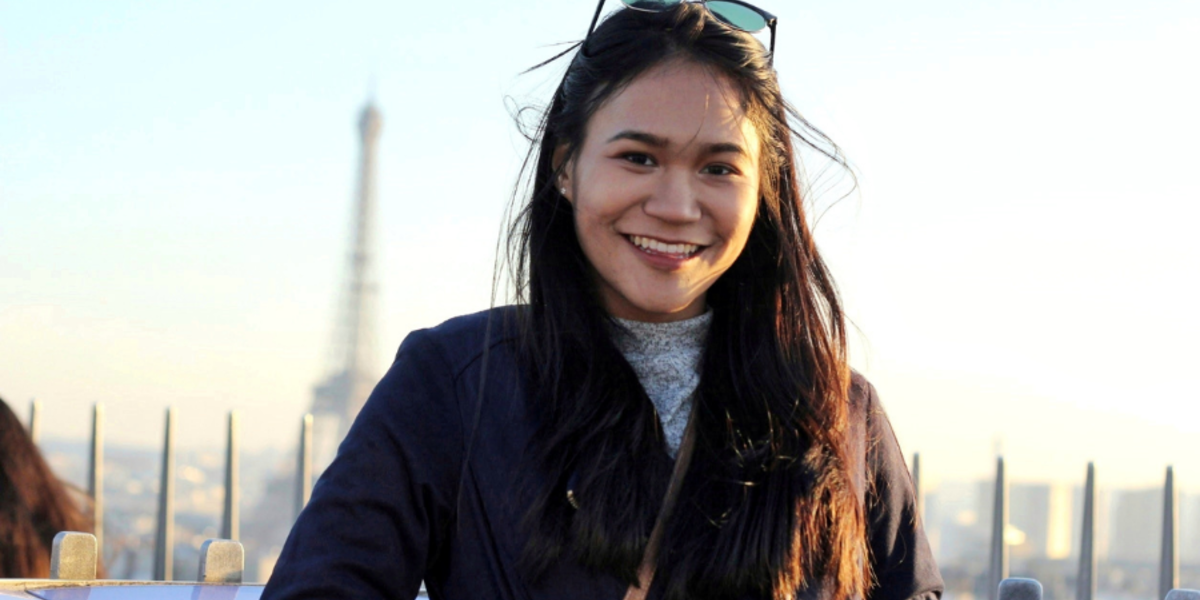 Developing new skills will help you land your first leadership role
​Meet Jinjuta Boonchot, a Production Supervisor at our site in Chonburi, Thailand. She's successfully transitioned into a leadership role after participating in the first wave of our Graduate Engineer Trainee program.
Persistence pays off
"As an exchange student in Wisconsin, I joined an ice hockey team," says Jinjuta. "With zero experience, I fell so many times that I lost count of my bruises. But I felt the more I tried, the better I could do it. So I kept going to the rink, kept on practicing. When I fell down, I got right back up. By the end of the season, I was playing in games as a forward. And we actually won!"
The same resilience Jinjuta showed on the ice is helping her develop her career at AkzoNobel.
Preparing for a leadership position
Jinjuta first joined AkzoNobel in January 2019 as part of the first wave of the Graduate Engineer Trainee program. The program prepares high potential candidates for leadership roles. It combines on-the-job training, assignments, projects and classroom training. Senior leaders are also on hand to provide mentoring and coaching throughout their projects.
"As Graduate Engineer Trainees, we all get different assigned projects to work on and rotate every six months," she says. "After completing the challenging, but also very fun, 18-month program, I've now transitioned into a leadership role as Production Supervisor. I was part of the transfer of water-based production to the Chonburi site as a team leader, which was a great learning experience for me as a person.
"If you had told me two years ago when I started as a fresh graduate, that I would be leading a team of 20 people, I would have laughed. But AkzoNobel has shown me that to be bold and make a change, it's all about believing in possibilities," says Jinjuta.
Many opportunities for growth and development
The Graduate Engineer Trainee program is just one way we develop talent at AkzoNobel and strengthen our position as an employer of choice. Because we believe our people are our greatest asset and that we can only reach our ambitions as a company if we all grow and develop together, it's very important to us to support our people in their journey to reach their full potential.
As part of an initiative we call "Growing with AkzoNobel", we run a number of other exciting talent and development programs, including:
Leaders have created a supportive environment
Jinjuta has found the intercultural aspect of working for a multinational is a big advantage: "It's exciting to think about where this ride with AkzoNobel will take me, what I can become and how far I can go."
"I'm lucky to have great mentors and leaders here," says Jinjuta. "They've given me support and the confidence to 'go for it' and try. Working on project improvements, it's all about doing things differently from current practice. Sometimes we don't get the results we're hoping for, but we still learn and grow. Then we try again until we can deliver."
​
Half the Sky's mission is to supply the tools that can give every woman the ability to build a successful career and be fully prepared for the future of work. So, that they can lead a healthy, prosperous and more balanced/blended lifestyle of their choosing. By building your confidence, you're setting foundations to empower yourself and your career. The world is your oyster, and it starts with you.
Enjoyed this article let us know your thoughts in the comments below:
---
About half the sky
half the sky (HTS) is a career platform for women connecting you to career opportunities at companies that care. Providing you with information, tips and strategies to navigate the rapidly changing workplace.
Sign up to get career tips and job alerts directly to your inbox! Join us to shape the future of women at work together!
---