Back to Blogs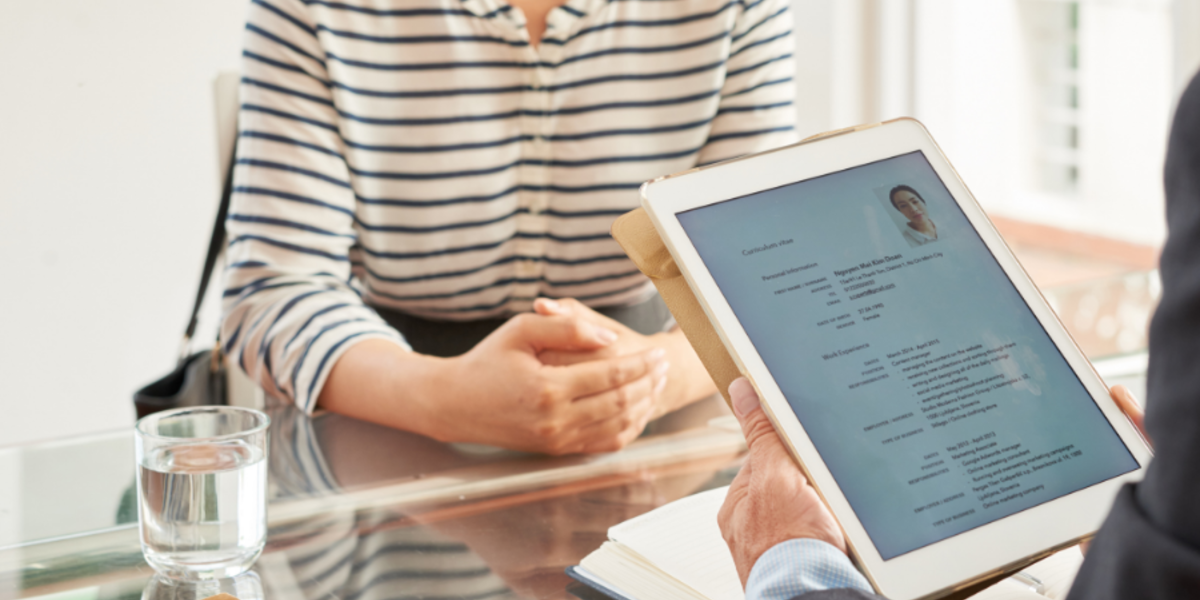 10 Tips to Turn Your Resume into the Greatest Marketing Tool
​The first, important step to having a successful job search and finding your next job is your CV – it needs to stand out. In this competitive and fast changing job market you need to show how you're different and why they should hire you above anyone else.
While getting a job doesn't only rely on your resume, making your resume into the greatest marketing tool is essential in helping you open the doors of potential employers. Recruiters on average only spend 7 seconds reviewing CV's so your resume needs to be good really good.
These ten points will help you do just that and turn your resume into a great marketing tool:
1. Have a powerful summary statement
Begin your resume with something that would truly sum up who you are and what you're looking for. You need to have a proper staging or introduction that would establish the rest of your resume's content. Having this on top of your resume and ensuring that it's precise and attention-grabbing will surely help in hooking in a potential employer into looking at what you have to offer through your resume.
2. Make it carefully standout
Use a template that's striking but not so striking that it takes away the attention from the actual content of your resume. Let it carefully standout by choosing the right format, font, margins, and other technical aspects that would best present information about you.
3. Keep it short
Keep your resume to a page. Keep it brief and concise. Make sure that in one page, you can impart the necessary information and details about your skills and experiences so that even in one glimpse of your resume, a potential employer can already get an idea of who you are as a professional.
4. Consider your audience
Ask yourself, who is meant to look at your resume? You need to design your resume according to your target audience for it to be effective. Tailor it based on what company or industry you are applying for to make it as targeted as possible.
5. Don't be generic
Make your resume interesting. If you make it generic, then it doesn't set you apart from any other applicant. What you want your resume to be is something that is customized to the job you want so that it showcases your seriousness for the job and your creativity as well.
6. Don't overcomplicate
While being basic is not the way to go, overcomplicating isn't either. Overcomplicating your resume whether in terms of content or design can put off a recruiter. If there's so much going on in your resume, it can seem cluttered which will take away attention from the important things about you that you want to impart through your resume.
7. Keep it relevant
Don't include information that will not be of importance to the job you are applying for. Needless information such as locations of companies you've worked for or the months inclusive of your employment will only make your resume messy. It can distract a potential employer from actually knowing about your relevant experiences and achievements.
8. Achievements not duties
It's good to mention your achievements. This makes your resume comprehensive for it does not only focus on experiences. Instead of including your duties, briefly write about your achievements in your past jobs and the positions you held. Through this,
9. Be consistent
Your resume is made to tell a story and it should be a consistent one. Ensure that there aren't gaps in your resume—match the skills you indicate to the experiences you've included that are all consistent to your summary.
10. Show some personality
An effective resume is not rigid. Make it show some personality by maximizing the use of a good format, making sure that sections and subsections work together to emphasize the most important parts in your resume—letting it truly introduce you and making you stand out to potential employers.
Now that your CV has that wow factor, it's time to start applying for new and exciting career opportunities.
A good resume doesn't exactly dictate if you'll get the job or not but it's important to have it ready and updated as you start your job-hunting journey. Remember your resume should be your greatest marketing tool that promotes the best of you so that you can land your next dream job.
​
Half the Sky's mission is to supply the tools that can give every woman the ability to build a successful career and be fully prepared for the future of work. So, that they can lead a healthy, prosperous and more balanced/blended lifestyle of their choosing. By building your confidence, you're setting foundations to empower yourself and your career. The world is your oyster, and it starts with you.
Enjoyed this article let us know your thoughts in the comments below:
---
About half the sky
half the sky (HTS) is a career platform for women connecting you to career opportunities at companies that care. Providing you with information, tips and strategies to navigate the rapidly changing workplace.
Sign up to get career tips and job alerts directly to your inbox! Join us to shape the future of women at work together!
---