Back to Blogs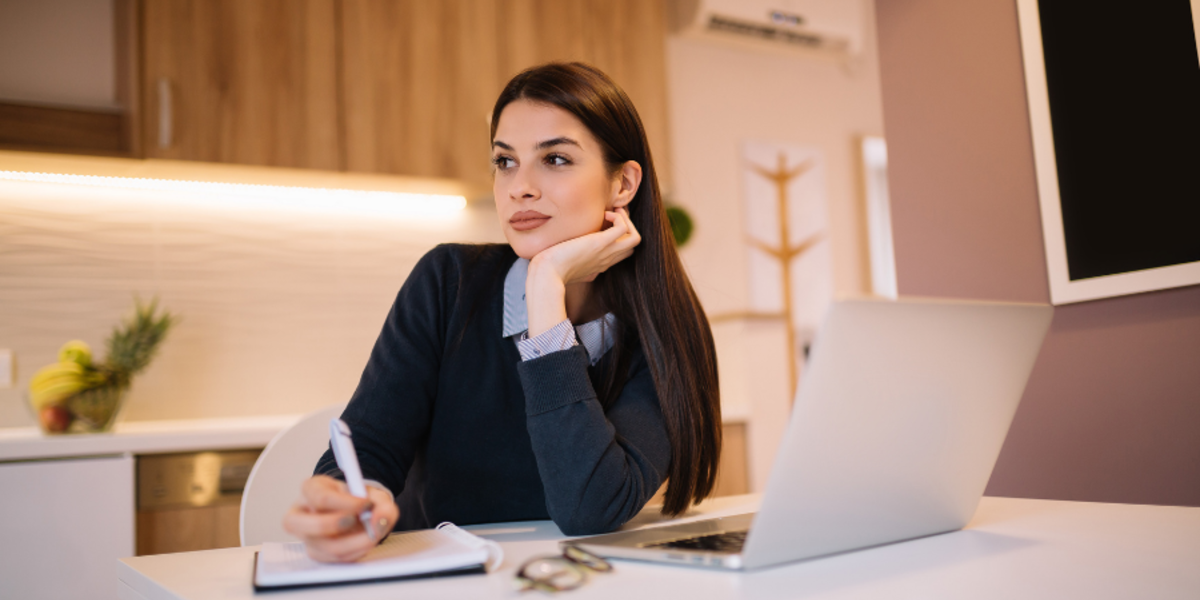 10 Benefits of Taking a Career Break
​The great pandemic has driven millions of workers around the world to re-evaluate their priorities. How much time do they want to spend in an office? Where do they want to live if they can work remotely, do they want to switch careers? For many, the search for ikigai and finding a greater meaning out of work has been real. In an unprecedented shift, close to 95% of workers surveyed declared that they are considering to resign from their jobs. The change in worker sentiment is now termed as the great resignation with millions intending to quit the workforce altogether. Taking a career break is never an easy choice but it is necessary especially when you feel the need to replenish your physical and mental health and find direction and happiness in your career.
Whatever the reason for taking a career break, it's good to take note of the benefits and how it can enhance your long-term career prospects.
1. Gain new perspectives
Taking a career break for personal reasons can help you truly figure out what you want out of your life and career. As you spend time away from a job and industry you've grown to know and love or hate, a career break can refresh your mind and enable you to see things that you've been missing out on. Is climbing the career ladder what you want? Do you even like what you do? Having time to revaluate gives you greater clarity to make the best choices for you in the future.
2. Learn new skills
While on a career break, you can develop new skills that can be transferable to the job you will go back to. For instance, you can gain new digital skills that can help you grow a career in the tech sector. Activities and hobbies you engage in during your break can be a source of skills you can develop that can still be helpful to your career.
3. Improve family relationships
With a career break, you can have more time for your family. This time off work can help you enrich your family relationships and find the balance between work and family. Having a career break can help you reprioritize things as needed.
4. Get away from negative work environments
If you've been in a toxic work environment, then a career break is the best way to find other options that will be better for you especially if you've experienced workplace burnout. A career break would be an opportunity for you to regain the energy that you may have lost by working in a toxic workplace.
5. It can help you reassess your career
Through a career break, you can reevaluate and reassess your career. It is a chance to do a deep dive on your career and goals. You can ask yourself the tough questions, you may have been putting off for a few years, like "Is this really the career you want?", "Is this really the career you see yourself in the future?" In answering these questions, you can make use of your career break in reflecting about where you are now and what you eventually want to achieve in your career in the future.
6. It can help you refocus your goals
When you began your career, you most likely had goals set which have helped you reach your first career milestones. In taking a career break, you can set out new goals with new perspective you have gained while you are away from the pressures of work.
7. You can engage in extra-curricular activities
Your career break can be a time for you branch out your activities beyond work. You can engage in extra-curricular activities that would enrich your wellbeing. You can also do volunteer work for a change.
8. Look after your mental health
A job can cause a strain to your mental health. Burnout which often leads to mental health issues can happen in the workplace which is why a career break is ideal in addressing such issues. Having a break can let you have a breather and realize that there is no job worth compromising your health for and that mental health matters as much as your physical health.
9. Self-motivation
A career break can bring you many things especially if your goal is to improve your self-perception not just in terms of your career but also generally. You can take this time to practice self-motivation—motivate yourself to do better and improve yourself especially with regards to the career path you want to take.
10. It can bring you unexpected results
A career break, when used wisely, can be fruitful and bring you unexpected results that can help you take the next best step in further developing your career. If you may have lost inspiration in your career, maybe this break can lead you toward a new one.
Taking a break from your career shouldn't be viewed as something that will heavily affect your career. It's something that's necessary especially if you're having doubts about your career or experiencing burnout. Don't be afraid from taking that well-needed breather, who knows, because of it, you'll come upon even better things, both career-wise, and in life in general.
​
Half the Sky's mission is to supply the tools that can give every woman the ability to build a successful career and be fully prepared for the future of work. So, that they can lead a healthy, prosperous and more balanced/blended lifestyle of their choosing. By building your confidence, you're setting foundations to empower yourself and your career. The world is your oyster, and it starts with you.
Enjoyed this article let us know your thoughts in the comments below:
---
About half the sky
half the sky (HTS) is a career platform for women connecting you to career opportunities at companies that care. Providing you with information, tips and strategies to navigate the rapidly changing workplace.
Sign up to get career tips and job alerts directly to your inbox! Join us to shape the future of women at work together!
---