Back to Blogs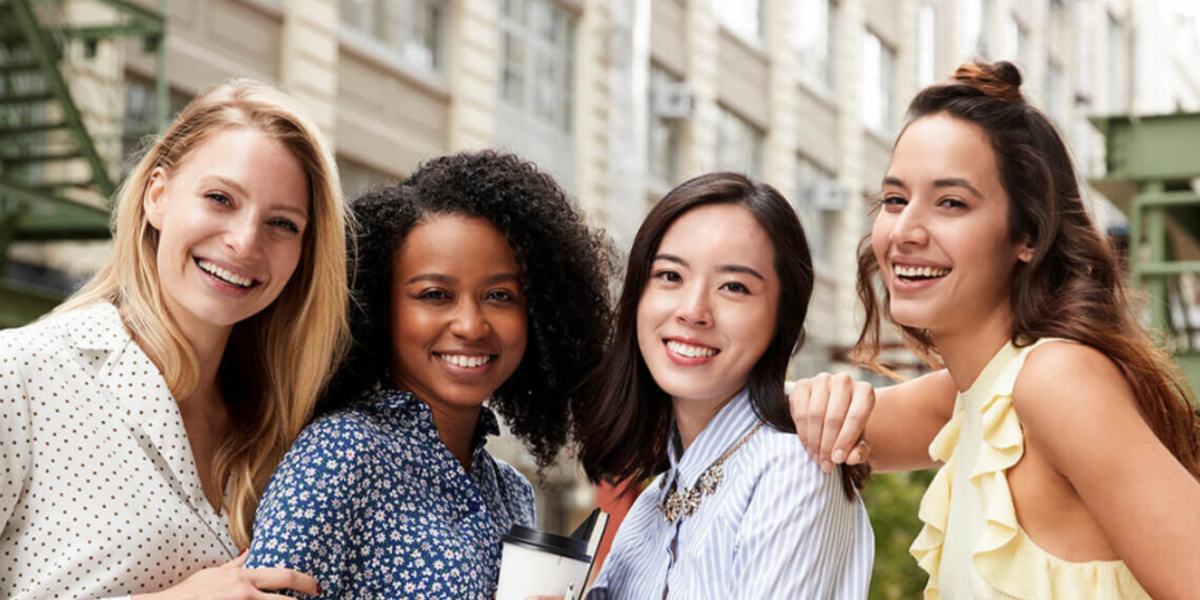 Women and Credit 2021: How the Pandemic Affected Women's Lives—and Finances
Credit Trends in 2020: Credit Card Debt Down, Scores Up

Women's Finances in 2020: Opportunities and Challenges

What Women Are Saying About Money in 2020
In the world of credit, women have come a long way in a short time. Not until the Equal Credit Opportunity Act was signed in 1974 did women gain full access to the financial marketplace, including being able to take out a loan in their own name without a male cosigner.
But the COVID-19 pandemic has illuminated the many ways in which the road to equality is long and fraught. Before the pandemic hit, 46% of working women were employed in low-wage jobs, compared with 37% of working men, according to an analysis of federal data by the Brookings Institution. Partly because many low-wage jobs couldn't be done from home when states issued stay-at-home orders last year, women faced steeper job losses than men.
In 2020, the unemployment rate among women aged 20 and older shot up from 3.1% in February to 15.5% in April, according to the Bureau of Labor Statistics. That's compared with a jump from 3.2% in February to 13.1% in April among men in the same age group.
While women faced many financial challenges in 2020, government relief and changes in spending habits brought on by the pandemic may have also afforded some greater flexibility to reduce expenses and pay down debt. Using Experian credit data and the results of an exclusive survey conducted by Experian in February 2021, here's a look back at how the pandemic has affected women's finances and credit during this unprecedented year.
Credit Trends in 2020: Credit Card Debt Down, Scores Up
The COVID-19 pandemic brought with it swift and startling economic distress. According to the Federal Reserve, employment shrank by 20 million jobs between February and May 2020. Meanwhile, U.S. gross domestic product (GDP, or the value of goods and services the country produces in a year) fell 10% in the second quarter (Q2) of 2020 alone, the biggest decrease ever recorded.
Despite the grim global economic picture, and the difficulties many consumers faced due to lost jobs and income, Experian data shows that on average, debt dropped and credit scores grew in 2020. Credit card debt fell 14% from Q3 2019 to Q3 2020, and average credit utilization—the amount of debt individuals carry compared with their credit limit—fell 12%. Consumers also improved their payment habits: The average portion of credit accounts that were 90 to 180 days past due dropped by 53% from Q3 2019 to Q3 2020.
Payment history and credit utilization are the two main factors in a consumer's credit score. Less debt and more on-time payments led credit scores to increase on average in 2020. The average FICO® Score rose from 703 to 710 between 2019 and 2020, a much larger increase than the average one point per year gain over the past 10 years.
Women's Finances in 2020: Opportunities and Challenges
The pandemic has affected consumers in markedly different ways. While some lost jobs and paychecks, others benefited from slashed expenses amid steady income. The economic fallout from the pandemic has resulted in a split experience among consumers: About half of adults report that their financial situation is about the same as it was at the start of the pandemic, compared with 21% that say it's worse, according to a March 2021 Pew Research Center survey. Yet half of adults not in retirement say they will have more difficulty achieving their long-term financial goals as a result of the pandemic, according to the same survey.
This division in experience is true of both consumers in general and of women in particular, as we found in a February 2021 Experian survey of 347 adult women in the U.S. In our survey, 43% of women said their income stayed roughly the same between March 2020 and February 2021, and 21% said it increased. Additionally, 37% of women said their expenses stayed the same, and 1 in 5 said their expenses went down during the pandemic.
But women also experienced many challenges. Among survey respondents, 24% said they have less savings, 18% said they were unable to earn as much money because their industry was affected by the pandemic, and 17% said they have more debt. Of those who said their expenses rose during the pandemic, the most common categories of increased spending were groceries (35%), takeout and restaurant meals (34%) entertainment like movies and streaming services (21%) and utilities (21%).
Women have also dealt with specific concerns during the pandemic as a result of the caregiving and domestic work they are still more likely to take on than men. More women than men have left the workforce completely: 2.7 million women between March and September 2020, compared with 1.7 million men, according to the Bureau of Labor Statistics.
Women may decide to quit working entirely to care for sick or aging parents, oversee remote schooling for their children, look after small children unable to go to daycare or manage the household. As a result, female participation in the workforce has not been this low since 1988, according to one NPR analysis.
What Women Are Saying About Money in 2020
But even among women who lost jobs, some have taken the chance to pursue paths they might not have otherwise.
Margo Gabriel, 34, was laid off from her job as a finance assistant at MIT in Boston in February 2020. She had worked there for about five years, and her first step upon learning of her layoff was to seek work in other departments at the university—only to find, when the pandemic hit weeks later, that those positions were suddenly much harder to come by.
"When I lost my job, I was so embarrassed," she says. "I had to really come to terms with separating my identity from my job."
Gabriel had planned to travel to Lisbon, Portugal, in December 2020, but after losing her job, she decided to take a leap and move to Lisbon in the fall instead. She now makes a living as a writer and editor for U.S. publications in Lisbon, continuing work she had done on the side while working for MIT.
Across the world, outside Atlantic City, New Jersey, Rachel Kramer Bussel, 45, also made some changes as a result of the pandemic. In 2020, knowing her expenses would be far reduced due to canceled travel plans, Bussel cut her nonessential expenses drastically. As a result, she paid off the remaining $35,000 of a total $80,000 in tax debt she had accrued and was slowly eliminating via a monthly payment plan.
"If there wasn't the pandemic and I had done all my weddings and travel that I was going to throughout the year, I wouldn't have been able to pay it off plus do all those things," Bussel says. "And I know I wouldn't have canceled them just to save money."
There's no single story that illustrates how COVID-19 has affected women in the U.S., and the many consequences of the pandemic will take more time to unravel. But as vaccines become commonplace and travel begins again, there is hope that more women will have the chance to pursue their goals, financial and otherwise, with the pandemic behind them.
The original article was published here.
​
Half the Sky's mission is to supply the tools that can give every woman the ability to build a successful career and be fully prepared for the future of work. So, that they can lead a healthy, prosperous and more balanced/blended lifestyle of their choosing. By building your confidence, you're setting foundations to empower yourself and your career. The world is your oyster, and it starts with you.
Enjoyed this article let us know your thoughts in the comments below:
---
About half the sky
half the sky (HTS) is a career platform for women connecting you to career opportunities at companies that care. Providing you with information, tips and strategies to navigate the rapidly changing workplace.
Sign up to get career tips and job alerts directly to your inbox! Join us to shape the future of women at work together!
---