Back to Blogs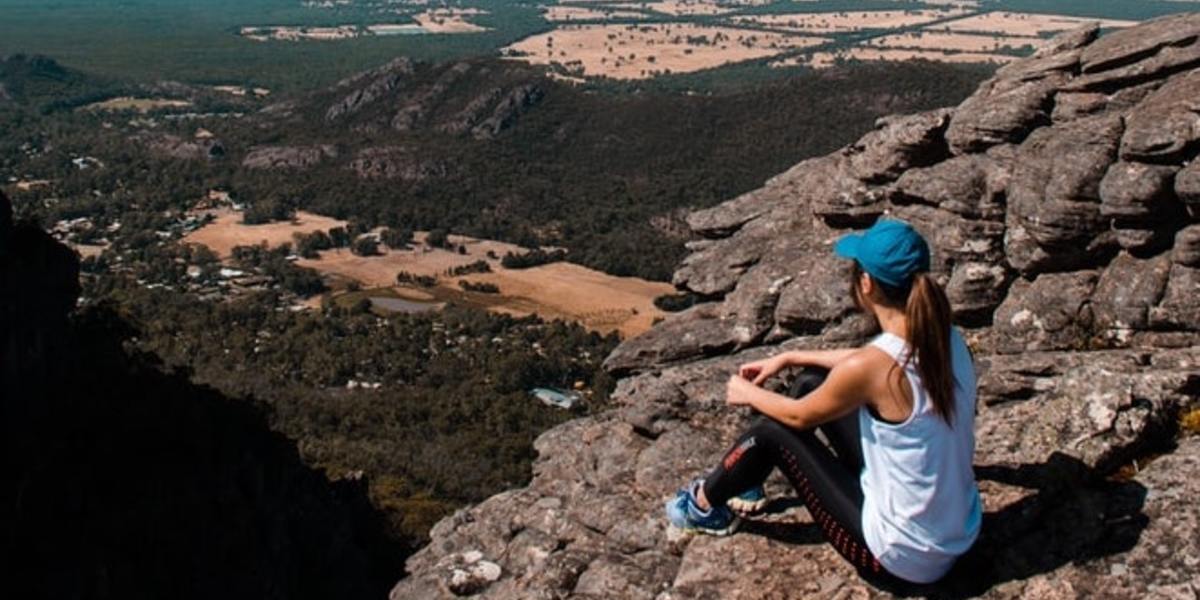 Out of Office: 10 things you can do to really recharge whilst on leave
​Work burnout is real, and sometimes you need to take a few days off work to give yourself time to rest. Here are a few ways you can recharge while you're on leave!
​
The longer the pandemic drags on, the more acquainted we become with work burnout. With work hours and resting hours blurring together due to working from home, it's become entirely too easy for us to forget to take time off for ourselves.
Take a few minutes to check in with yourself, and if you're starting to feel the symptoms of work burnout, you might want to take a few days off work. Here's a list of a couple things you can do to recharge:
1. Get some exercise done
With all the work we have to do 8 hours a day, 5 days a week, we often forget to take care of our bodies. We find ourselves snacking on chips and junk food while sitting in a chair for hours on end everyday, and it's not exactly the healthiest habit to form in the long run.
Balance out the snacks and immobility with even just 30 minutes of moving around with any form of exercise you enjoy-- it can be walking, a quick HIIT exercise, or even join in on the trend and join a spinning class or get yourself your own bike. After all, taking care of yourself means taking care of the body you live in, too.
2. Develop your hobbies
Hobbies often have to take a backseat because of the busyness of our work life. When was the last time you just sat back and caught up on your favorite series, or read a captivating book instead of an Excel sheet? Take the opportunity to revisit the hobbies that make you feel happy, whatever they may be.
3. Take up new hobbies
Aside from the hobbies you already have, you might also want to take the opportunity to look into new hobbies to get into. There might be a couple things you've always wanted to try but never had time for, such as learning how to cook yourself a proper home cooked meal or attending an online class for something you're eager to learn about. You can even follow a few local adventurous influencers such as Xenia (@hotcheekylace) and Zhin (@zxynpot) to check out new and exciting activities.
This leave from work might just be the perfect time to finally discover new hobbies to fall in love with, and to fill life with new enriching experiences.
4. Do some journaling
Writing might not be for everyone, but it's one of the best ways to get a little introspection done, so maybe you can try it out in your free time. Don't think of full-fledged essay writing-- think of journaling as reflecting on your life by taking some time to sit down, think about everything you've got going on, and write down your reflections. It's a great way to learn more about yourself and to realign with your goals.
5. Disconnect to reconnect
Working from home requires us to spend a lot of time on the internet, almost physically attached to our laptops and phones. While being online helps you reach other people, it often comes at the cost of not knowing when to stop receiving messages and taking calls even when you're off work.
Give yourself a breather from the Zoom fatigue and work stress by staying away from your gadgets, even for just a few hours. Not only will your eyes thank you for the respite, but your brain will also be glad for the peace and quiet.
6. Plan out your vacations
With the pandemic still ongoing, we can't exactly go back to the way of pre-pandemic vacations just yet. However, this doesn't mean there aren't any places you can go for a safe little vacation.
You can search up resorts or hotels in areas that aren't laden with COVID-19 cases, and check yourself in for a little staycation. You might even want to go on a solo hike or beach trip. Just don't forget to follow the proper COVID-19 protocols: wear your mask, bring along some disinfectant spray, and keep your distance from other people.
You can also plan out your post-pandemic vacations just so you're ready for when we can finally travel overseas again. A few popular destinations you might want to consider include Taiwan, Thailand, Australia, Japan, and Greece, which are the top destinations Singaporeans look forward to traveling to.
7. Change your scenery
The four walls of your home can only be comforting for so long-- sometimes we need to step outside and enjoy a little change of scenery. Being cooped up with your laptop and work might make you forget the world that's outside your desk, so on your day off take a walk in your nearby park, breathe in some fresh air, and absorb some sunlight. Your mental wellness will thank you for it!
8. Check chores off your to-do list
We all have a to-do list that has piled up with tasks we've had to put off due to the lack of time to do them. These tasks can be as simple as washing the dishes, taking out the trash, or folding the laundry. You can take this time to catch up on all the chores you have to do. It may not be as relaxing or rejuvenating as some of the other options on this list, but getting these things done will definitely put your mind at peace instead of nagging at you to fix up your space.
9. Spend time with people
Working from home has some perks, such as not having to commute or getting up just in time for work instead of hours ahead, but it also means having to draw yourself a line from spending time with your family to get work done. While you're on your break, don't forget to shower the people at home with undivided love and attention! And you might want to hop on a quick video call with your friends just to check on each other, too.
10. Spend time alone
As important as it is to reconnect with people and get your fill of social interaction in, it is also important to take some time for yourself just to do whatever you want. Maybe you want to catch up on some sleep, or just lie in bed all day-- that's perfectly fine. Sometimes spending time alone is just what you need.
Whatever it is you need to do to feel recharged and ready to take on a new day at work, take your time to do it! Not only will it help you refocus on being productive when you get back to work, but it will also help you stay happy and grounded.
​
Half the Sky's mission is to supply the tools that can give every woman the ability to build a successful career and be fully prepared for the future of work. So, that they can lead a healthy, prosperous and more balanced/blended lifestyle of their choosing. By building your confidence, you're setting foundations to empower yourself and your career. The world is your oyster, and it starts with you.
Enjoyed this article let us know your thoughts in the comments below:
---
About half the sky
half the sky (HTS) is a career platform for women connecting you to career opportunities at companies that care. Providing you with information, tips and strategies to navigate the rapidly changing workplace.
Sign up to get career tips and job alerts directly to your inbox! Join us to shape the future of women at work together!
---