Back to Blogs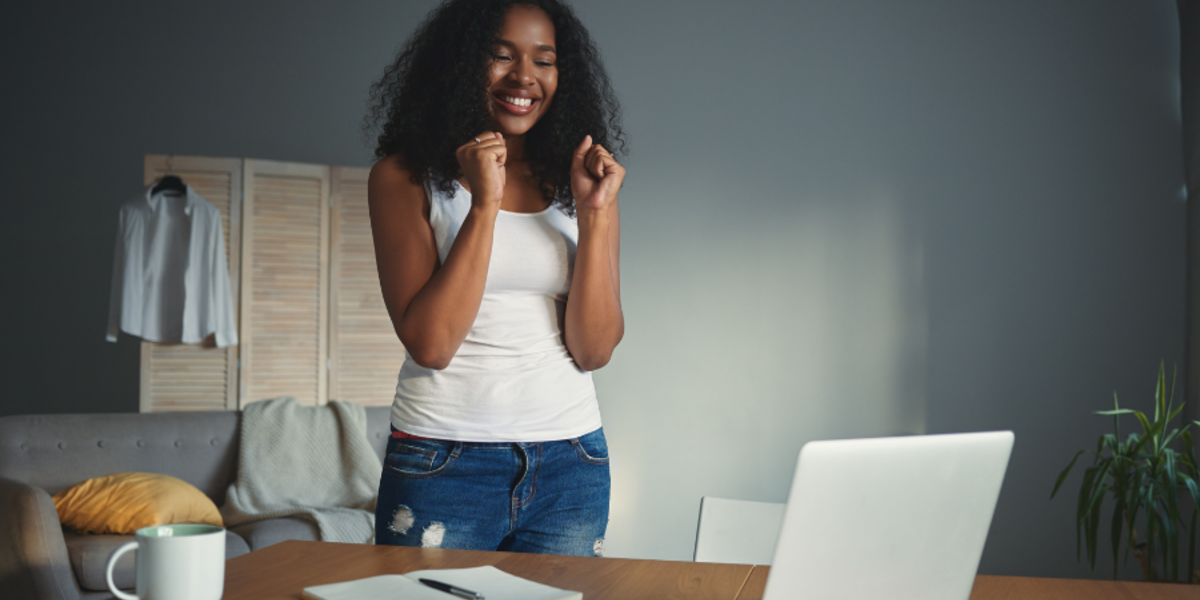 Exploring the reason why women are now less comfortable asking for a raise or promotion and what they should do.
​Certain things at work can be difficult to do, and asking your boss to consider you for a promotion ticks at least the top three. In this situation, you may feel indignant to find out that according to a recent survey in the Australian finance industry, 76% of male professionals didn't need to ask before receiving a promotion whereas only 56% of the women experienced the same.
So, the problem on hand is not because women are not asking for promotions. The problem is that women are more expected to ask than men. And the issue has become more pressing as the pandemic caused business closures and disrupted several sectors.
These findings from an Indeed survey conducted in December 2020 reveal how the issue of women asking for promotions may have worsened due to the pandemic. While both women and men found it more difficult to ask for a promotion post-pandemic, the change was more pronounced in women with an 8.5% decrease, compared to the 4.5% decrease for men. The author of the study, Indeed economist AnnElizabeth Konkel, believes that this is because women may be feeling that they aren't able to put in 100% at work.
In particular, the female respondents aged between 30-50 felt overwhelmed by family responsibilities. And Konkel remarks that since women tend to feel they have to over-perform in order to ask for a promotion, they think it's impossible to even consider doing it at this point in time.
A different survey on Women at Work suggests that this need to over-perform may be a result of an "entitlement gap" between men and women. This study led by Cambridge psychologist Dr Terri Apter discovered that women have obtained an "unentitled mindset" that prevents them from progressing their careers.
An unentitled mindset forms when women have been socially conditioned to feel that they deserve less than men, such as when receiving raises or promotions. It may be the reason why 44% of the women in the survey agree that women feel less entitled to promotions.
How You Can Ask for A Promotion (Without Breaking A Sweat)
However, Dr. Terri Apter believes that the pandemic can accelerate change in workplace cultural norms. By promoting awareness of the entitlement gap, women can realize that they can get a promotion without having to overwork themselves. While we now know that it's women's environment and not women themselves that need to change, how can women receive their well-deserved promotions? Since waiting may be an exercise in frustration, take note of these helpful tips:
Know your value
Do your research and find out the average salary for someone in your position and experience level. Show your boss the value you add to the company and be confident about it. Back up your claims with quantifiable results. You can start by logging significant achievements leading up to the day you'll be asking for a promotion. Create even more value in your skills by taking opportunities to learn new skills and build relationships in the company. Not only do you work on your technical skills, you also hone your soft skills which will be great ways to improve your case.
Express your ideas
Getting promoted is not just about what you've already done, but what can do in the future when you receive the promotion. This is the time for you to suggest your ideas for future projects and plans that you can do to contribute to the company goals. You can flesh out your ideas by doing research and making a working proposal so your boss can see your initiative and creativity. Your promotion is well and truly deserved when you present that you're ready and excited to make the most of your promotion.
Time the conversation
Sometimes, it's all a matter of timing, and asking for a promotion is definitely one of them. Approaching your boss at a time when both of you can patiently discuss is beneficial for you and a sign of respect to them. Knowing the right timing shows your boss that you are sensitive and aware of the company's status while increasing your chances to get the promotion as well. It's more research for you but effort to get the timing right will be worth your success. Promotions may never come easy but being aware of why can help us deal with our struggles. Women can share their experiences and support each other to ask for promotions, breaking free from our unentitled mindset one step at a time.
​
Half the Sky's mission is to supply the tools that can give every woman the ability to build a successful career and be fully prepared for the future of work. So, that they can lead a healthy, prosperous and more balanced/blended lifestyle of their choosing. By building your confidence, you're setting foundations to empower yourself and your career. The world is your oyster, and it starts with you.
Enjoyed this article let us know your thoughts in the comments below:
---
About half the sky
half the sky (HTS) is a career platform for women connecting you to career opportunities at companies that care. Providing you with information, tips and strategies to navigate the rapidly changing workplace.
Sign up to get career tips and job alerts directly to your inbox! Join us to shape the future of women at work together!
---