Back to Blogs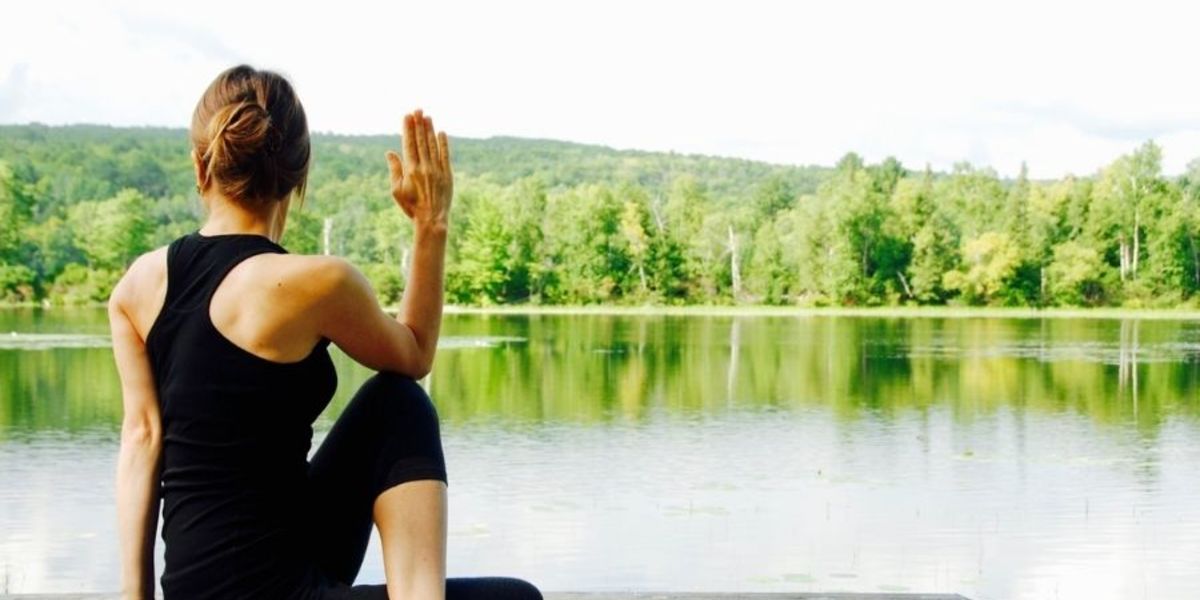 Meditation, yoga & alternative healing, the rise of workplace wellness programs
​Whether you are going into work or working from home, the COVID-19 pandemic has changed the way you work and has disrupted the familiarity of daily life. Fear and anxiety about the virus and lockdowns have left many workers feeling overwhelmed, and suffering from workplace stress that can lead to burnout.
Today's culture and workforce are placing wellness and mental health considerations at the top of their list when choosing and staying with a job. This is why companies large and small are taking a look at their current wellness program and introducing progressive adjustments to retain and attract talent.
Leading corporations like Citigroup and Goldman Sachs who have had notorious reputations as tough places to work with fast paced and cut throat environments with 95 hour work weeks. Appear to be leading a change in corporate culture on Wall Street with an emphasis on empathy and compassion for the wellness and mental health of their employees.
Employers that have partaken in the shift are seeing the significance of maintaining employee health. Workers are the backbone of any company and when they are well-cared for by employers, the business gains several benefits and as a result, everyone wins.
While similar initiatives have already existed even before the pandemic, companies have made improvements to accommodate higher stress levels and more diverse wellness needs. Employees have long been asking for better programs and finally, we are getting solutions.
The Benefits of Employee Wellness
Holistic employee wellness programs bring advantages for both employers and employees. It may have taken a while, but employers are gaining more awareness on the impact of these benefits on the workers and the business. Some of them being:
Higher levels of employee productivity
Employees can work unhindered when they are healthy and alert. With less bouts of sickness, their productivity can shine more consistently.
Increased holistic well-being of workers
Better well-being makes happier employees. This can encourage workers to build stronger bonds at work and energizes them to do their best.
Heightened team morale
Team morale is a sign of satisfaction at the workplace. When employees feel valued by the company, they become more enthusiastic with completing their tasks and duties.
Improved employee loyalty
Wellness programs can be seen as a good perk for potential hires and current employees. Companies can attract and retain top talent since many prefer companies that have well-established wellness programs.
Reduced absenteeism
Work no longer feels like work when employees are engaged and happy in the workplace. This drives less absences due to stress and sickness.
Less workplace injuries
When companies support workers who want to eat healthily and build healthy habits, employees experience less injuries and medical conditions. It also adds to the benefit of making good habits easier to sustain.
Decreased healthcare costs for companies
With less injuries and sickness, companies also save on compensation. With less people calling in sick days, each work day is more productive and the workflow is not disrupted.
Wellness programs vary across companies and some implement the programs better, reaping more benefits than others. These depend on which initiatives each company takes precedence in and the innovation they integrate into their proposed solutions. Some companies' programs do so well that the ideas are adopted by other companies as well.
Wellness Program Examples
As businesses realize the significance of wellness initiatives, the topic of health and well-being takes on a bigger role in the future of work. Some popular programs that have helped employees feel more engaged and cared for include:
Nap rooms
When Asana's employees work too much overtime and lack sleep the next day, they can restore some of their energy by taking a power nap in "nap rooms." These special rooms can help staff deal with the occasional work slump. They can help in de-stressing and boosting creativity and productivity.
Yoga
The advent of corporate yoga has been around for some time since it has been proven to reduce workplace injuries and strengthen mental well-being. Companies like Oracle and Paypal have had yoga sessions in their wellness programs for years, making this wellness program a central pillar of their employees' overall health.
Zumba
At Paypal and DBS Bank, employees are encouraged to join group fitness sessions during casual online hangouts and video calls with co-workers. It helps them keep fit while providing a place to talk about their mutual interests and other non-work related topics. Healthy habits are better reinforced with a social element, while everyone can relax and socialize at the same time.
Telehealth
Employers like VMWare are investing more on telehealth for their employees. Since the pandemic has made it difficult to visit healthcare providers, workers can receive consultations online and get the medical help they need. VMWare complements these services with counselling and treatments for more common ailments as well.
Mental health programs
Cisco has long promoted mental health by providing wellness initiatives like "A Day for Me," where employees could take time off work to focus on themselves. The company also made sure that for those who couldn't find the time, they could reschedule their day a few months afterward. Moreover, as a tech company, Cisco also promotes employee health by allowing them to use a wellness cloud where they could upload their workout videos and digital health information from fitness devices.
If there is one good thing we've realized during the COVID-19 crisis, it is the change in how companies approach mental wellness. Employers are now more sensitive to helping workers with one of their most important needs, an aspect that has been neglected for far too long.
These improvements are a wonderful start; all companies need to do further is enhance program sustainability so that they can continue well beyond as a mere response to the arrival of the pandemic.
​
Half the Sky's mission is to supply the tools that can give every woman the ability to build a successful career and be fully prepared for the future of work. So, that they can lead a healthy, prosperous and more balanced/blended lifestyle of their choosing. By building your confidence, you're setting foundations to empower yourself and your career. The world is your oyster, and it starts with you.
Enjoyed this article let us know your thoughts in the comments below:
---
About half the sky
half the sky (HTS) is a career platform for women connecting you to career opportunities at companies that care. Providing you with information, tips and strategies to navigate the rapidly changing workplace.
Sign up to get career tips and job alerts directly to your inbox! Join us to shape the future of women at work together!
---