Back to Blogs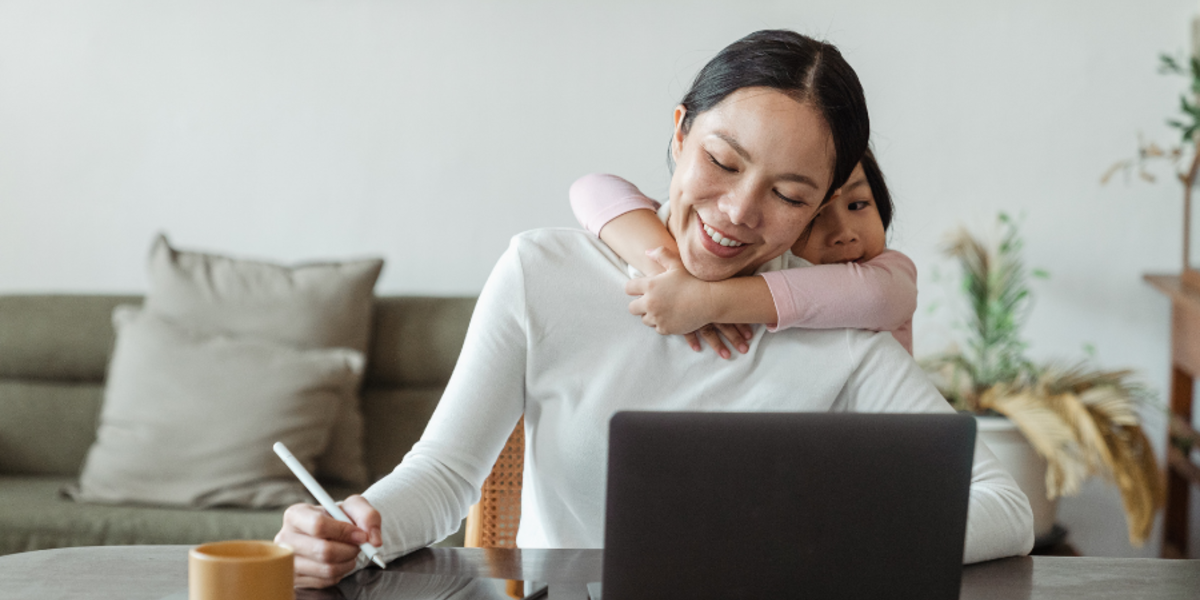 Linkedin adds stay-at-home-mum to job titles in its push for more inclusivity in the job market.
​Recently, LinkedIn made some timely changes to its site in the name of inclusion. Now, you can have "stay-at-home parent" as a job title, helping you fill in the missing years when you took time off from the workforce to care for your child or extended family. What used to be a gap in the experience section of your LinkedIn profile now proudly states one of your most important job titles.
And LinkedIn promises that this is just the beginning of their overhaul. The company's head of engineering Bef Ayenew cites that they have been listening to the concerns of their members about how mothers and fathers can more easily explain career gaps and the years they stopped working.
It's about time these changes were made, especially since the pandemic has caused many workers to take time off from their jobs. With increased pressure on balancing the responsibilities of work and caring for the kids, women are more likely to make the difficult decision of leaving the workforce and staying at home full-time.
For many stay at home mums they are already dealing with the societal myth that they have all the free-time in the world and looking after kids isn't really a job. Women don't need the additional burden of having to explain gaps in their resume as they embark on returning back to work. There's enough barriers to overcome in the workplace, as it is, an employment gap only serves as one more hurdle in convincing recruiters of a stay-at-home mum employability.
Previously, you had to be creative in addressing career gaps. According to an article criticizing LinkedIn's outdated views on employment, suggestions included writing "Family CEO" as your title and having "The Pregnancy Pause" as your employer. At the time, on LinkedIn, the only other option from the site's drop-down selection is "homemaker" which isn't very accurate in the eyes of many members.
This is why LinkedIn's changes to its site is significant in helping women re-enter the workforce. No longer do stay-at-home parents have to hide behind witty titles and workarounds. Being a full-time stay-at-home parent looking after your family does not have to be a stigma anymore when it is recognized as an "actual" job by one of the world's largest professional networking sites.
LinkedIn does not singlehandedly have the power to change workplace biases against stay at home parents, but they can help start the conversation. With a large number of recruiters looking for potential applicants through the site, these recent changes can create more opportunities for women to regain control of their career paths.
Moreover, it may also help draw attention to the fact that the majority of care work is performed by women and most of the time, it's done for free. Unpaid care work is often invisible to the traditional framework of the workplace, and consequently, the efforts and experiences of the female workers in this sector also go unrecognized.
And along with the new job titles on the site, you can now set your employment type to "self-employed" and you won't need to specify an employer like before. LinkedIn's future plans for recognizing more flexible careers include the option of stating 10 types of work hiatuses like parental leaves, family care leaves, and others to increase the transparency in our digital resumes.
The road to gender equality is long but when influential companies such as LinkedIn make changes to allow diversity and inclusion, we can collectively say that we are making some good progress.
​
Half the Sky's mission is to supply the tools that can give every woman the ability to build a successful career and be fully prepared for the future of work. So, that they can lead a healthy, prosperous and more balanced/blended lifestyle of their choosing. By building your confidence, you're setting foundations to empower yourself and your career. The world is your oyster, and it starts with you.
Enjoyed this article let us know your thoughts in the comments below:
---
About half the sky
half the sky (HTS) is a career platform for women connecting you to career opportunities at companies that care. Providing you with information, tips and strategies to navigate the rapidly changing workplace.
Sign up to get career tips and job alerts directly to your inbox! Join us to shape the future of women at work together!
---