Back to Blogs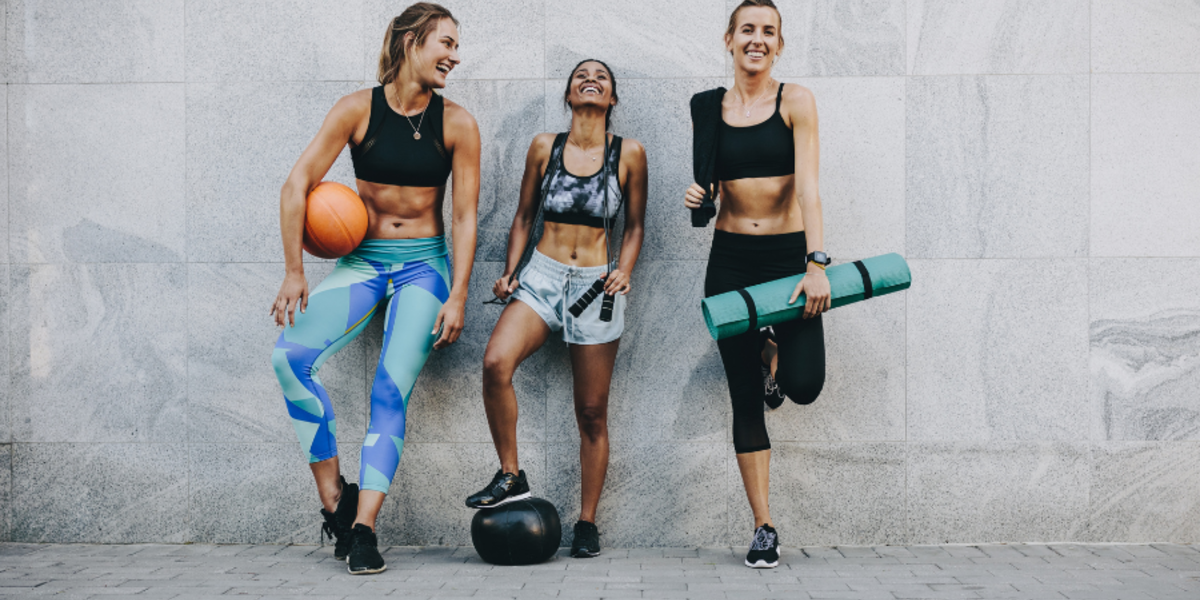 Wellness Trends You Need To Know In 2021
​The pandemic and the resulting economic instability have had profound impacts on the health and wellness of millions of workers around the world; it has negatively affected people's mental health with recent studies in Singapore showing a significant rise in the number of workers seeking help.
In the U.S, a recent Centers for Disease Control and Prevention survey found that 40.9% of the 5,470 respondents reported an adverse mental or behavioral health condition, such as anxiety, depression or increased substance use.
Lockdowns, the loss of family support, and familiar social routines has taken its toll. Our lifestyles have been drastically affected, with more people working from home and outdoor activities severely restricted. Even our appearance has been subjected to great change as we are now all conscious of leaving the house without wearing personal protective equipment.
And so in 2021, we yearn to reclaim our wellness and mental health. In order to do that, we need to set boundaries, and say "I need my 'me time'!" as we silence our work notifications for the day. Stress is already inevitable so don't prolong your worries while you're off the clock.
Check out these ten wellness trends to follow in 2021. They remind us to focus on self-care and the importance of mental wellness as we navigate a changing world.
1. Wellness Technology
The rise of wellness technology is meant to help consumers keep track of their overall fitness as a response to increasing concerns over health during the pandemic. Notable devices include a wearable life coach that acts as a 24/7 life monitoring technology for the health-conscious.
2. Telehealth
Hospitals all around the world are at capacity as health professionals struggle to care for coronavirus patients and other emergency patients. This has left those with less urgent medical concerns with no way to schedule an appointment with their physicians. Now, we have telehealth, the new face of digital healthcare. It provides credible consultations and healthcare with medical professionals in a convenient format through online platforms.
3. Mental Wellness Apps
On the mental health front, sometimes a break is not enough when we find it difficult to control our anxiety and negative thoughts. Therapy can be difficult to acquire so several mental wellness apps act as holdovers, giving their users an accessible form of therapy. Users can listen to meditative podcasts and read articles containing tips to alleviate stress or gain better sleep.
4. Fitness Apps
If you have decided to get fit in 2021 but find your commitment wavering since the local gym has closed down, there is a solution for you. You can just download an exercise app to guide you on your workout routine even without an instructor. You can access online video tutorials and, if you're really into making an investment, even purchase fitness equipment from the in-app store.
5. Digital Detox
While our previous suggestions are all technology-focused, among the most important of wellness ideas during the pandemic is to do a digital detox. With the world growing heavily reliant on online platforms, digital fatigue is likely to settle in at some point. It's important to remain connected for work and your social life, but you also need to take a break. A digital detox can be as simple as staying away from your smartphone or computer for a set period each day.
6. Super Smoothies
Next on our list are super smoothies. With wellness trending on our radars, the fruit-filled treat has become a "healthy" yet guilty pleasure of many. While smoothies have a reputation for being laden with sugar, super smoothies are made extra-healthy by the addition of antioxidant-rich superfoods like acai, or even unusual choices like coffee.
7. Mindful Dieting
If there's one aspect of wellness that has gained the most attention, it is food. As takeout meals serve to fill the losses of dine-in joints, the call for healthier eating has resurfaced. With less choices for cooking and ordering in, not only does food need to be healthy, it also has to be sustainable now that certain ingredients have become scarce in amount.
8. Exotic yoga
Yoga has been on wellness lists for a long time, and it shows no signs of dying out. There are many different yoga techniques to try that range from helping us sleep better or keep fit. The latest craze in mainstream yoga in 2021 is the nauli, meant to aid in good digestion. It involves using your abdominal muscles to massage your internal organs. Keep in mind, however, that this is an advanced yoga technique so do your research to see whether you can pull this off.
9. Walk in nature
Remote work has made us more susceptible to becoming couch potatoes, and this fueled the movement for nature walking therapies. Nature has a healing effect on us so just taking a walk along a tree-lined street can uplift your mood and increase your focus. If walking outdoors is impossible, you can bring nature indoors by growing more plants at home and just strolling around your garden area.
10. Simple Beauty Care
With everyone required to wear masks, the makeup industry has gone through tough times and observed a big shift in consumer behavior. There is now more demand for simple skin care focused on preventing mask-induced breakouts, and less on makeup in general since many choose to stay at home. Hair care has also seen an increase now that salons have closed down and people have to rely on self-care.
With these trends, you can find better ways to relax and take in a quiet moment before heading back to the daily grind. As we all strive to get through the year, don't forget to prioritize your well-being so in the aftermath, you can freely enjoy the fruits of your labor.
​
Half the Sky's mission is to supply the tools that can give every woman the ability to build a successful career and be fully prepared for the future of work. So, that they can lead a healthy, prosperous and more balanced/blended lifestyle of their choosing. By building your confidence, you're setting foundations to empower yourself and your career. The world is your oyster, and it starts with you.
Enjoyed this article let us know your thoughts in the comments below:
---
About half the sky
half the sky (HTS) is a career platform for women connecting you to career opportunities at companies that care. Providing you with information, tips and strategies to navigate the rapidly changing workplace.
Sign up to get career tips and job alerts directly to your inbox! Join us to shape the future of women at work together!
---