Back to Blogs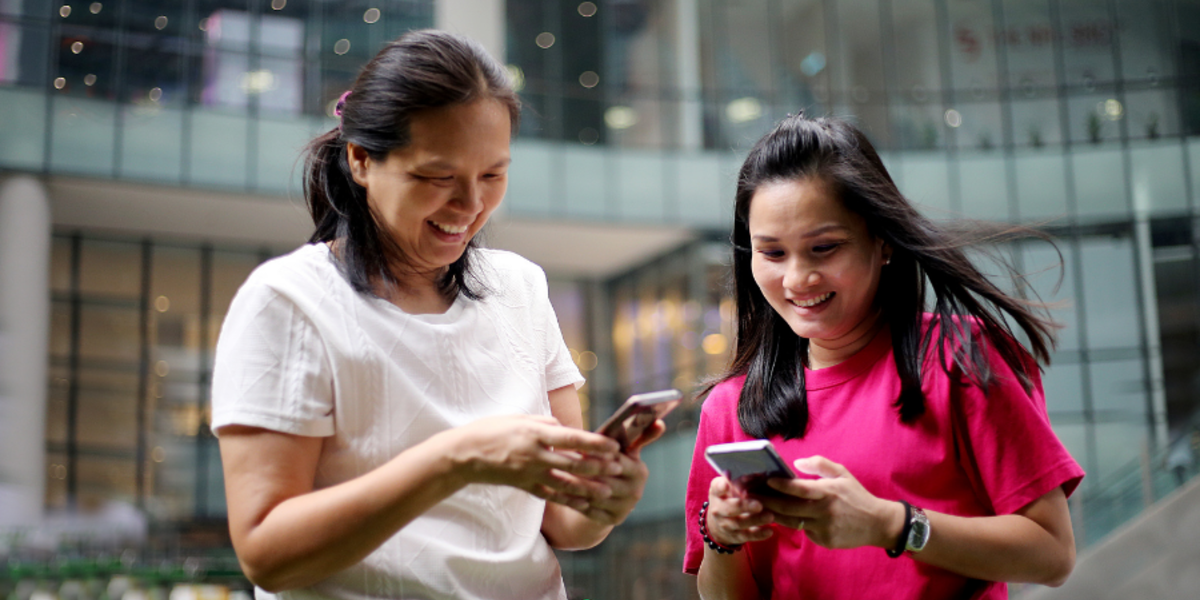 Tough Job Market? Opportunity Knocks in Tech Sector
​If you're currently a job seeker, be prepared for a job market unlike any other. With the world reeling from the effects of the pandemic, several industries have experienced drastic change. Sectors that struggled to adapt during the pandemic dwindled while others went through rapid growth. The technology sector witnessed unprecedented growth during the pandemic and the pace of hiring has only accelerated as lockdowns are gradually lifted.
This is because, in the beginning of the pandemic, remote work became the new normal for many. Almost everyone learned to use various communication technologies and software applications, which have now become indispensable in the typical workday. Moreover, tech companies had an easier time shifting to remote work operations than many others.
With remote work and digitization set to play a more fundamental role in our lives the need for tech talent continues to expand. A recent study published by Google, Temasek and Bain & Company on the Southeast Asian (SEA) economy suggests that there's a tech talent gap in the market that threatens the growth of the region.
Tencent one of the largest technology companies in the world suggests that there are only 300,000 AI researchers and practitioners" worldwide, but the "market demand" is for millions of roles. Unfortunately, women represent less than 20% of tech and STEM related jobs worldwide contributing to the massive shortfall of talent in the sector.
Taking Advantage Of The Tech jobs boom:
There's not much of a problem if you're already a programmer, a UX designer or an expert in Python, artificial intelligence and machine learning, you have no shortage of jobs, but what if you have absolutely no tech skills to flaunt?
While it may seem prohibitive from the outside many firms are looking to train and re-skill thousands of mid-career professionals in IT related positions, in Singapore alone large technology companies such as Google, IBM and Microsoft have committed to train mid-career professionals with no relevant experience, in areas like software development, AI, data analysts and UX designers.
With the rapid pace of change and unprecedented demand for technology services and products companies are looking to nontraditional places to fill a growing talent gap. So, if you're looking to build a career in tech from a non-tech background this is the best time to get in and take advantage of the support and pathways being offered.
Tech Skills You Should Learn
You might feel daunted by the gap between your current level and any level of mastery when it comes to tech skills, but you're actually not starting at complete zero. While you may need to learn hard, technical skills, the heart of technology is rooted in creativity and problem-solving, both of which are skills that are transferable from many other jobs or sectors.
Moreover, the tech sector is not just about coding. Almost half of the roles in tech are made up of administrative workers, managers, and customer service representatives, meaning you can thrive even when coming from a non-tech background.
So where should you begin? If you're looking to make the leap, according Sophia Mateeva, the founder of tech for non techies and CEO of retail tech company Enty, recommends courses in the fields of web development and user-centered design (UI/UX) as a good place to start.
As both areas hold the most potential for those with a non-tech work history or education to learn the basics of how technology applications work.
Web development

is useful for many businesses looking to create high-traffic web pages. Having a website is a staple in today's digital marketplace so many companies should have a place for you.

UX or user experience design. With so much new technology and software, their ultimate value is in how easily users can learn to utilize their functions and fulfill their purpose. Soft skills such as empathy and communication are central in this field, so you just need to focus on learning technical skills to back them up.
Another useful skill for you is to learn a programming language and become a coder like those cool kids in the movies. Don't let the technical jargon and the sheer amount of programming languages intimidate you. You can test the waters before diving deeper into them by starting small on something that's related to your field.
While your goal is not to be the lead developer, knowing the basics can help steer you in the right direction when decision-making and collaborating with other tech professionals.
Women In Tech Are the Future
Making the change toward a new field is always scary but the more intimidating something feels, the bigger the payoff that comes after. This is especially true for the women who are taking the opportunity to grow in tech.
Despite being the fastest growing sector in the job market, technology companies have had a dismal record in hiring female workers in technical roles. However, a CNBC article reports that the 2021 job market is seeing a change since companies are now focusing more on diversity and inclusion.
By welcoming more women in tech, companies can benefit from better innovation since increased diversity makes teams smarter. When individuals from various backgrounds learn how to cooperate and solve problems together, each workday becomes a source of valuable experience in terms of collaboration.
On a larger scale, a gender-equal workforce can help break old stereotypes and biases that say women are not inclined to succeed in STEM.
Before You Make The Leap
Once you've found the right opportunity for you, all that's left to do is to continue learning more tech-based skills and earn certifications whenever possible.
It will be difficult to adapt at first as these skills require dedication and focus to learn. Still, this will not only help you find more opportunities in today's tougher job market, but it will also give you more confidence. Just knowing that you have valuable skills that make you employable in any field, tech sector or not, is vastly empowering.
And if you're one of the women who are already in the tech industry, it's prime time to explore new and exciting opportunities.
​
Half the Sky's mission is to supply the tools that can give every woman the ability to build a successful career and be fully prepared for the future of work. So, that they can lead a healthy, prosperous and more balanced/blended lifestyle of their choosing. By building your confidence, you're setting foundations to empower yourself and your career. The world is your oyster, and it starts with you.
Enjoyed this article let us know your thoughts in the comments below:
---
About half the sky
half the sky (HTS) is a career platform for women connecting you to career opportunities at companies that care. Providing you with information, tips and strategies to navigate the rapidly changing workplace.
Sign up to get career tips and job alerts directly to your inbox! Join us to shape the future of women at work together!
---