Back to Blogs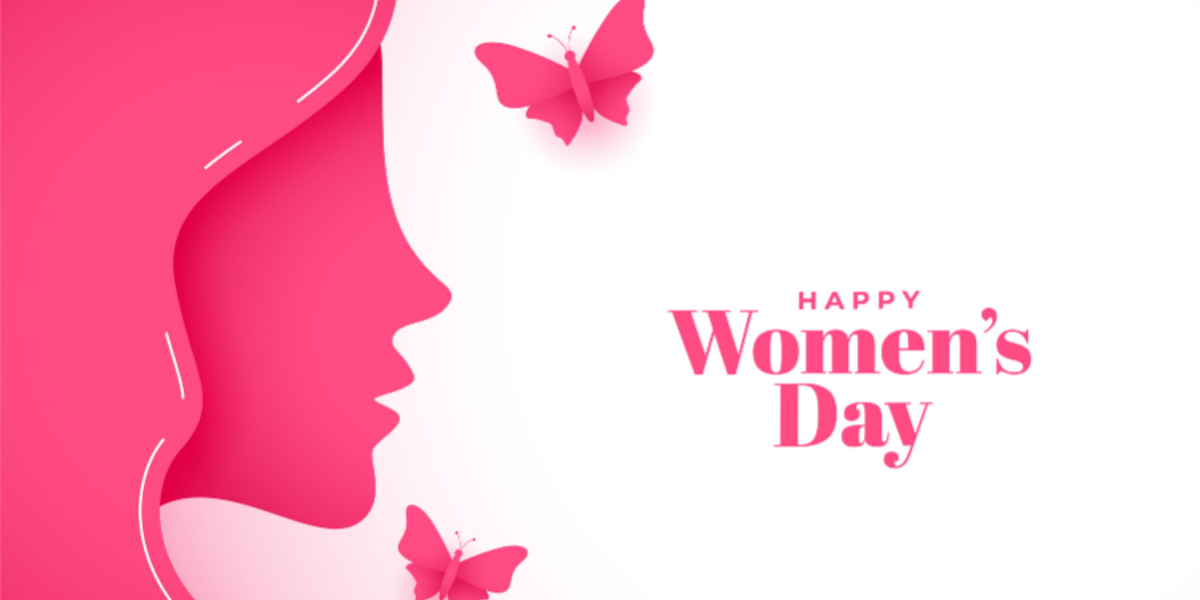 International Women's Day & Why Does It Matter
​In the days leading up to March, you may have noticed #IWD 2021 popping up around the Internet. That's because on March 8, we celebrated International Women's Day (IWD), a global event that recognizes women's social, economic, cultural and political achievements. If you've never heard of IWD before, you may be surprised to know that the event dates way back to the 1900s.
​
A whole century has gone by with women calling for equal rights and recognition, but not everybody has received the message. This is why the IWD's theme for 2021 is Choose To Challenge. Let's be real there's no more room to be complacent; the world needs change, for the sake of not just women but also for society as a whole.

Marching on: From New York to beyond
First, we need to understand, "What is IWD?"
The roots of IWD can be traced back to the early 1900s. It was a time of radical change due to rapid industrialization and a population boom. And along with the sweeping times came the voices of women seeking to change the oppressive, gender-biased society.
As women became more vocal and active in fighting for gender equality, Clara Zetkins, the leader of the "Women's Office" for the Social Democratic Party in Germany, suggested a specific date to press for their demands during the second International Conference of Working Women in Copenhagen.
Following unanimous approval from over 100 female attendees hailing from 17 countries, IWD was acknowledged in March 1911 around Austria, Denmark, Germany and Switzerland. The road from there on was not smooth-sailing but the date served to remind women and the world to keep fighting until women's voices can be heard and their message understood.
IWD 2021: Where we are now
Compared to over a century ago, the status of women has seen an immeasurable improvement. As of 2021, IWD is a celebrated national holiday in many countries around the world.
So now, why do we celebrate IWD? It's true that women today have better rights, more visibility, and greater equality overall. More female leaders have climbed the corporate ladder in recent years and the most powerful country in the world has a female vice president.
However, important issues remain such as the gender pay gap, access to high-level employment, sexual harassment in the workplace and gender stereo typing just to name a few of the issues that persistently plague women's progress in the workplace and wider society.
Beyond appreciating the accomplishments of women, IWD seeks to fulfil the main reason for its conception: to lobby for gender parity and raise awareness. And at this time, the world is still far from achieving these goals.
The World Economic Forum recently suggested that "Gender parity will not be attained for almost a century... None of us will see gender parity in our lifetimes, and nor likely will many of our children." It's a telling and depressing statement about the current situation women are facing.
What's more, the coronavirus pandemic further complicates matters. UN Women reports that the pandemic has caused women to shoulder the responsibility for household chores and family care. They are forced to leave their offices and schools to stay at home, undoing much of the former efforts toward gender equality.
Rising to the challenge
Now that the odds are stacked higher than ever, we need to do more than celebrate IWD. We have to push for solutions to remove the structural barriers that pay women less and influence how we value their work. Most understand that gender equality is a good thing, but less make the conscious decision to choose to challenge the norm. It's about being aware of these issues and consistently making the choice to support women's rights.
We should not be limited to women's protests and public outcry. We all have the power to choose to challenge the status quo. So, lets choose to speak up, and choose to make small steps to building a better world for ourselves and others.
What does International Women's Day mean to you? Share us your thoughts in the comments below!
​
Half the Sky's mission is to supply the tools that can give every woman the ability to build a successful career and be fully prepared for the future of work. So, that they can lead a healthy, prosperous and more balanced/blended lifestyle of their choosing. By building your confidence, you're setting foundations to empower yourself and your career. The world is your oyster, and it starts with you.
Enjoyed this article let us know your thoughts in the comments below:
---
About half the sky
half the sky (HTS) is a career platform for women connecting you to career opportunities at companies that care. Providing you with information, tips and strategies to navigate the rapidly changing workplace.
Sign up to get career tips and job alerts directly to your inbox! Join us to shape the future of women at work together!
---