Back to Blogs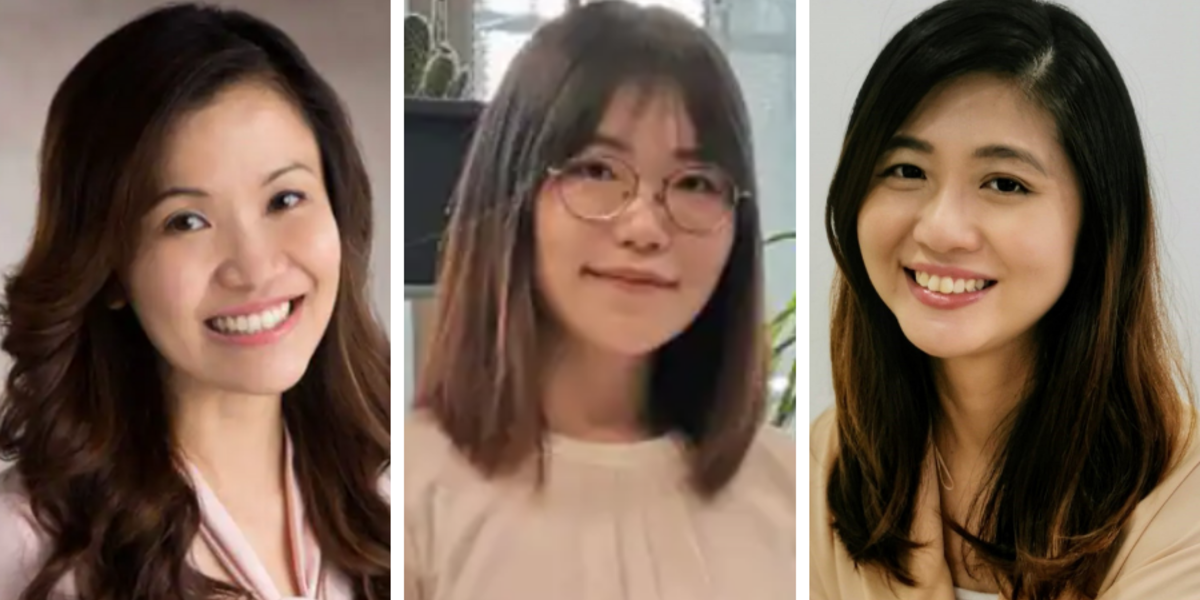 Inspiring Women in Johnson Controls Asia
​Chloe Li - APAC Data Science Lead
As a data science lead in Johnson Controls, Chloe Li is applying her expertise in machine learning and AI for the next generation of smart and connected building solutions. Together with her team, she is dedicated to creating a more interactive and seamless human experience with buildings and spaces. Besides her passion in tech, Chloe is also committed to encouraging and nurturing female talents to work in the field of STEM (Science, Technology, Engineering, Mathematics).
Career choice
From an early age, she has been fascinated by science and technology from the influence of her parents. She majored in Physics for her undergraduate course at the National University of Singapore, where she has also obtained a Master's degree in statistics. Chloe gained hands-on experience with machine learning and big data at her first job, and that's when she decided to pursue a career in this field.
Working in Johnson Controls and starting an internship program
With her childhood dream being satellite orbits design, Chloe is loving her work at Johnson Controls OpenBlue Innovation Center which is also about "space" and "design". She and her team are finding out how machine learning, AI and mixed reality could enhance human experiences in different kinds of spaces. Some examples include using facial and object recognition to facilitate discussions while observing social distancing; using light sensors, real-time weather information and people detection to smartly control groups of lights in the office in response to the room occupancy and the changing natural lights throughout the day.
Soon after joining Johnson Controls, Chloe initiated an internship program to attract young talents from local universities to join the organization. She is thankful to Kennas Lam, the vice president for IT in APAC, who has been highly supportive of this initiative from the beginning.
The first batch of interns started in 2019, and they have contributed significantly to projects such as Dynamic Deal Scoring (DDS), while gaining first-hand experience of solving real-world problems with advanced analytics. With the launch of the OpenBlue Innovation Center, Chloe is now working with a second batch of diverse mix of students from the National University of Singapore and the Nanyang Technological University.
Diversity and inclusion in practice
Chloe is passionate about being part of a supportive ecosystem that encourages a larger representation of women in the tech industries. She believes that it is important to ensure that technologies and solutions are developed from a balanced perspective.
She is actively involved with Girls In Tech, which is a global non-profit that works towards gender equality in high-tech industries and startups by educating and empowering girls and women who are passionate about technology. She relishes the opportunities to interact and share her experiences with aspiring girls in tech and to help accelerate their career growth.
Ai Lin Yar - Regional Head, Industrial Refrigeration, South East Asia
Ai Lin admitted she hit a major roadblock early in life. She didn't do well in her 'O' levels and was only accepted to a polytechnic on her fifth choice to study mechanical engineering. Little did she know that this was the proverbial silver lining in the clouds for her. Although she was barely acquainted with the area of her study, Ai Lin soon gained interest and found her passion working with machines and solving problems.
Today, Ai Lin leads the Industrial Refrigeration (IR) SEA Sales, Project, Engineering and Aftermarket Service team, with members across the APAC region. She is a strong believer in diversity in the workplace and sees succession planning as a critical part of her work.
What sparked your interest in engineering?
Truth be told, I never thought I'd be in the engineering field. I didn't do well in my 'O' levels and a course in engineering at the polytechnic was the only option open to me. Even so, I was only accepted on my fifth choice of mechanical engineering.
But I wasn't ready to give up on myself. The hands-on curriculum at the polytechnic sparked my interest to learn more. I was intrigued by the automation and programming subjects that were taught. During my second year, I had to build an automatic burger dressing with dispensing devices and a programmable logic controller (PLC) program to sequence the mechanism. At the end of the project, I was hooked!
I began to read extensively on engineering concepts and inventions. I developed an interest in air conditioning, car mechanism - just about everything mechanical. I even interned and took up vacation jobs with engineering firms just to learn more about the field and to gain exposure to engineering.
Would you encourage women to pursue careers in STEM, and why?
Most definitely, yes! More women should be pursuing a career in STEM, for the simple reason that diverse teams tend to perform better. Individuals from different gender, race, background and experience bring different perspectives.
And we need to get women in STEM at an early stage, say during school. Many young smart, talented girls see this field as a "male centric" career with limited opportunities for women. We need to change this stereotype. We shouldn't limit women to what we can or can't do.
Describe your role in Johnson Controls.
As the lead in the Industrial Refrigeration (IR) Southeast Asia (SEA) Sales, Project, Engineering and Aftermarket Service team, I work with members across Singapore, Malaysia, Indonesia and Thailand. I manage the day-to-day running of the functional departments to ensure timely delivery of products and services to our customers. I'm also tasked with developing initiatives to lead the team in meeting financial KPIs. As a manager, I believe in building solid foundation in our people, focusing on their personal growth and developing their leadership potential.
What do you like about your job? What are some career highlights?
I enjoy working with people. My team members are talented, and generally great fun to work with. There'll always be challenging problems - but I relish the opportunity to seek out creative resolutions to these issues. I get to learn new things everyday which allows me to develop my professional skills.
One of my proud career moments is building up the project engineering capability of the IR Singapore team. The team now has the capability to build highly customized refrigeration system locally, and is able to build complex F&B contracting plant.
I led the integration of the project engineering team for both York Process Systems and F&B. This consolidates the resources for both business lines, and allows the service retrofit team to tap on the project and engineering team services.
Embrace your failures and learn from them. Having the courage to continue after a fall is what matters. Persevere and don't give up until you have reached your goal. But never let your ambitions be held back by conventions or traditions. Diversity is the unique strength that a woman brings to the table." -- Ai Lin Yar, Regional Head, Industrial Refrigeration, South East Asia
What motivated you to work for Johnson Controls over such a long period of time?
I started out at York as a design and project engineer, and was transferred to the sales support and application team during a restructuring exercise. I was looking for new challenges a few years later and decided to switch gear to be a sales engineer instead. In this role, I'm selling highly customized engineering systems to customers, and work with the Engineering Head to bring the local IR engineering capability to the next level.
Two things stood out for me working in Johnson Controls: my great team mates and the dynamic working culture. I've been given many opportunities to grow professionally and to learn on the job. Promotions are based on merit and performance, and not dictated by gender. Whenever I'm stumped with challenges or issues, I know that I'll be able to get advice and support from my team mates, peers and bosses.
How do you see yourself over the next few years in Johnson Controls?
I'm looking to continue my growth in this current role, as I see tremendous room for improvement and development to bring the business to the next level of growth. There's also an imminent need to build strong succession for some of the critical roles within the team.
If you weren't an engineer, what do you think you would be doing today?
I think I might become a personal banker. I like the idea of having my money to work for me.
What are your interests outside of work?
I'm a nature lover and an avid mountain trekker. I trek every weekend, and sometimes up to four times a week when I get ready for my annual summit climb. I challenge myself to trek a different summit every year, which is a great way for me to be disciplined about keeping fit. I've learnt to respect nature and have become a responsible traveller, learning to survive in the wild with limited resources.
Faith Goh - Portfolio Growth Manager, Industrial Refrigeration, Rest of Asia
With a strong aptitude for Math and Physics at a young age, Faith knows a career in engineering was where she wanted to be. A natural leader, she's not shy about seeking help to overcome her weaknesses and works on improving her interpersonal skills. She counts her blessings in having good mentors on the job and finds satisfaction in winning over conservative clients to close deals. Faith served as the first president of Johnson Controls Women Resource Network.
What sparked your interest in engineering?
I've always excelled in Maths and Physics, and scored distinctions in those subjects while in school. When it came to selecting a tertiary course, I opted for engineering without any hesitation. I'm an analytical person, and I felt confident that engineering would be a good fit for my strength.
I graduated during the 1997 financial crisis. Job openings were scarce then, but I'd managed to land an interview ahead of my peers. I must have had made good impression on the interviewers because I was soon offered a job! However, it would be some years and few jobs later that I discovered my niche working with a multinational corporation.
Would you encourage women to pursue careers in STEM, and why?
I'd say it'd be best to find your passion and to do something that you are happy with. A career in STEM may spark joy for one person but may not work for another. It can be daunting to make a decision on something so major. My advice would be to keep an open mind, ask yourself questions, evaluate your answers as objectively as possible, then decide on the best course of action yourself.
Describe your role in Johnson Controls.
I started as a sales engineer with Johnson Controls about six years ago. I'm currently heading the indirect business sales within the Southeast Asia region. My end users are the small and medium enterprises (SMEs) who buy industrial compressors from contractors. Our brand is well established in the industry and has earned a solid reputation across the region. I don't have to make cold sale calls since most of our customers are repeat business.
One of my key challenges during my early years with the company was learning to connect with my customers. I had all the textbook knowledge about thermal dynamics and heat transfers, but these were not the main concerns of my customers. Instead, they were more interested in understanding the value that Johnson Controls brings to the table; they needed to be convinced that we are the right partner for them.
Looking back at my school years, my leadership position in sports had help hone my interpersonal skills. I was able to engage with people from different departments within the organization - from the ground staff to managers - with relative ease.
What do you like about your job? What are some career highlights?
I'm a people person and I've always enjoyed meeting people. As a sales engineer, I don't see my job as a plain sales rep. I'm in the business to help my customers resolve issues - not just to push the latest products to the end users.
I've learnt the importance of connecting with the customers when I started my career some 10 years ago. I found that they value a frank opinion rather than a sugar-coated response, and that building customer trust takes a lot of hard work. There are no room for empty promises in our line of work.
One of my career highlights was completing my first turnkey project on a local cold store. A typical project cycle usually last about 3 years, from specs to installation. Along the way, there were changes in the customer's requests and few other challenges. But I was glad I persevered and saw the project through.
Even when I was a rookie on the job, I was trusted to work independently and negotiated deals with overseas clients. Some male clients from conservative markets were not used to female engineers, and were difficult to work with. Eventually I won them over by remaining professional, showing competence and mastery over the subject matter. The takeaway for me from this episode was that I have to be aware and be sensitive of other cultures and practices.
Be professional in your work: take ownership of your responsibilities and handle your assignments with pride. Discover your passion and embrace the challenges that come with it. Identify your priorities and work on them with intention and determination. Always adopts a positive mindset in whatever you do." -- Faith Goh, Sales Manager, Industrial Refrigeration, Rest of Asia
What motivated you to work for Johnson Controls over such a long period of time?
Johnson Controls has a healthy work culture - one that promotes diversity and values teamwork. I had the privilege to work with Richard Buckley during my early years. He was a great mentor who saw my potential and gave me many opportunities to grow my managerial skills. He's the one who encouraged me to take on new challenges and to step outside of my comfort zone. One example was my taking on the inaugural role of president of the Women Resource Network, a networking platform for fellow female colleagues and leaders within the company.
There are always opportunities to develop one's skills at the company. I was selected to undergo a 6-month leadership training program where I'd learned about the financial and other aspects of running a business. I've become a better manager to lead my team, thanks to the training.
How do you see yourself over the next few years in Johnson Controls?
I'd like to see myself gaining more coaching skills and become a mentor to guide my younger colleagues in the team. I'm always ready to provide a listening ear and have been known to ask insightful questions that cut to the chase and get to the heart of the matter. I'm a positive person and I'd love to share that energy with my team members.
If you weren't an engineer, what do you think you would be doing today?
I think it doesn't really matter as long I'm challenged in my job, and find satisfaction in what I do.
What are your interests outside of work?
I love to travel and I like to explore places like Nepal and India. I'm also into mountain hiking and I look forward to my next expedition to the mountains.
​
Half the Sky's mission is to supply the tools that can give every woman the ability to build a successful career and be fully prepared for the future of work. So, that they can lead a healthy, prosperous and more balanced/blended lifestyle of their choosing. By building your confidence, you're setting foundations to empower yourself and your career. The world is your oyster, and it starts with you.
Enjoyed this article let us know your thoughts in the comments below:
---
About half the sky
half the sky (HTS) is a career platform for women connecting you to career opportunities at companies that care. Providing you with information, tips and strategies to navigate the rapidly changing workplace.
Sign up to get career tips and job alerts directly to your inbox! Join us to shape the future of women at work together!
---