Back to Blogs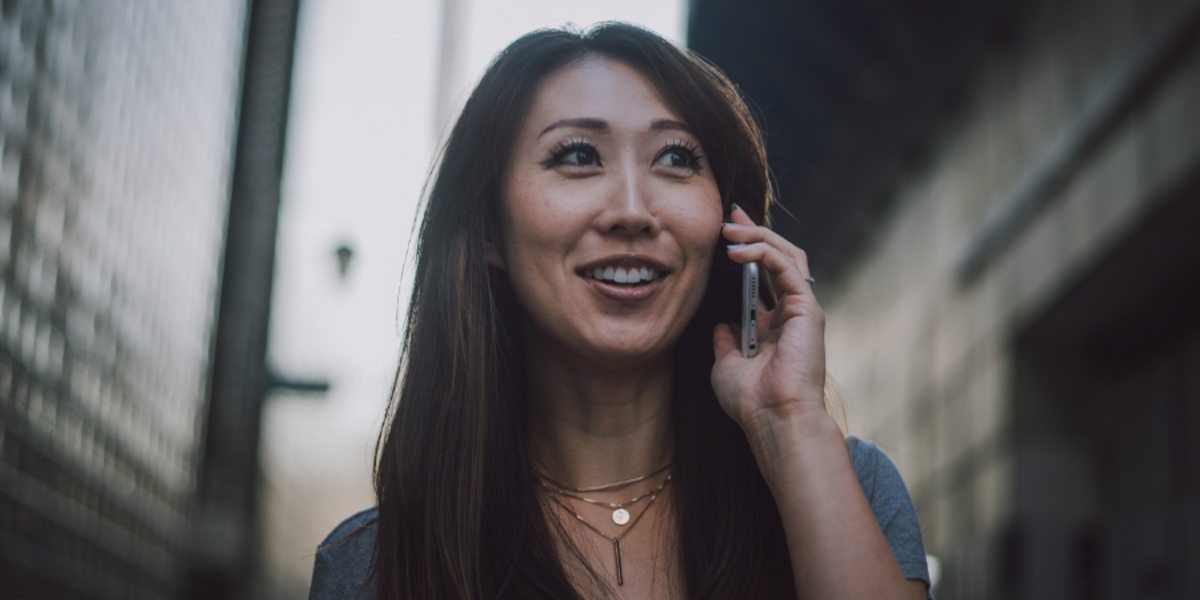 Learn To Say Yes To Career-Changing Opportunities in 2021
​Change can be scary. Facing the unknown takes some bravery and faith that you'll get through it somehow. But change can also be a good thing when it means improving your way of life and opening doors to places you never thought you'd be able to reach. To experience true growth, you need to step out of your comfort zone and face new opportunities head on.
The topic of growth becomes even more important when it comes to your career, especially for women who struggle with career growth due to invisible barriers in the workplace. In fact, they work harder to prove themselves, yet they are less likely to ask for a raise or receive a promotion.
Under these conditions being open and taking advantage of a variety of opportunities is critical as it will help you level up your resume, make new connections, and set you up for success as you embark on your career journey.
Being open and taking advantage of a variety of opportunities will help you level up your resume, make new connections, and set you up for success as you embark on your career change journey.
In this article, we at half the sky have developed a quick guide to learn to say yes to career changing opportunities:
Comfort Is An Illusion
The usual reason for turning down or avoiding change is because we feel that we're not ready for it. While preparation is a key to success, that feeling of not being ready will never completely disappear. Our innate fear of failure holds us back from proceeding, and we stay in the familiar, known as our comfort zones.
This fear is put into context by astudy [1] from Harvard who wanted to determine why there were more male economics majors than female ones. Her key findings showed that the phenomenon was likely because women were more likely to hold themselves to a higher standard and were more easily discouraged when they don't get good grades.
The study further explains the possible reasons behind this. One is that women are aware of the negative stereotypes and they work harder to avoid proving these to be true. So, when they meet failure, their self-esteem dips and affects their performance in school and work.
Another reason is the presence of a fixed mindset. When women believe that their innate qualities are fixed and immutable, any failure causes them to lose hope because they don't think they can change to become successful.
Now that we understand where our fear comes from, we have a better chance of overcoming them. We may feel safe in our comfort zones but it's not a guarantee of security. As circumstances change, we will find that our bubble, formed by this fear of saying yes, does not offer any real protection and it even restricts us from learning new things that could have helped us adapt to disruptions in the environment.
Yes to Growth
To avoid becoming stagnant in your career, you have to push yourself to raise your hand and say yes when an opportunity comes along, regardless of how ready you feel. This is because the benefits of saying yes far outweigh the possible consequences of failing.
Moreover, failure is and always will be a part of life. Some failures can cost us but know that not trying at all is much worse since it takes away any chance for success in the first place.
Developing Your Career
Being open to most opportunities that come your way can lead you to grow exponentially. When you're in a position where you don't have any footholds, you're pushed to work harder, and the situation stimulates your ability to be more creative and think outside the box. These include gaining more opportunities to advance your career, to grow your skill set, and to gain more experience.
You've heard of the stories where people take a chance on a crazy idea which resulted in a high-paying job, disruption of decades-old industries, or even a new product that's never been seen before. These are the fruits of those who took a chance and made the most of it.
Still, this does not mean that you should say yes mindlessly. Overwork is a very real consequence of being a yes-woman so learning to say yes also means learning to discern whether an opportunity is truly in line with your own career goals or not. This skill will also contribute to your professional growth and will help you achieve better work-life balance.
Lastly, growth doesn't happen in a vacuum and you don't have to go at it alone. Part of your success will lie in your interactions with the various people you will be working with. Once you've decided to say yes, be humble and approach the experience with an open mind. Be a sponge that absorbs the lessons that come your way and get started on your road to success.
​
Half the Sky's mission is to supply the tools that can give every woman the ability to build a successful career and be fully prepared for the future of work. So, that they can lead a healthy, prosperous and more balanced/blended lifestyle of their choosing. By building your confidence, you're setting foundations to empower yourself and your career. The world is your oyster, and it starts with you.
Enjoyed this article let us know your thoughts in the comments below:
---
About half the sky
half the sky (HTS) is a career platform for women connecting you to career opportunities at companies that care. Providing you with information, tips and strategies to navigate the rapidly changing workplace.
Sign up to get career tips and job alerts directly to your inbox! Join us to shape the future of women at work together!
---