Back to Blogs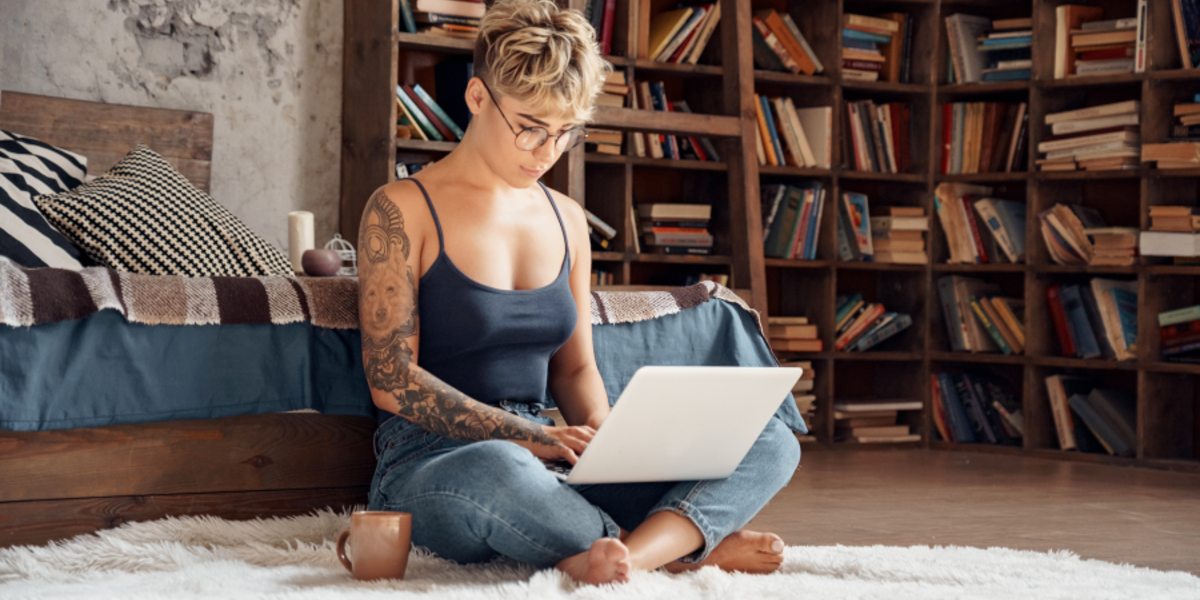 5 tips to managing a pandemic pay cut and your side hustle options
​According to a 2020 survey conducted by the Ministry of Manpower, more than 250,000 workers have had their wages cut and, in the US, nearly 1 in 3 workers suffered a wage cut due to the pandemic with women facing the greatest economic upheaval according to a recent survey.
The pandemic has caused widespread economic challenges across multiple industries resulting in many employers implementing pay cuts. Companies, both large and small, have resorted to pay cuts just to keep afloat rather than institute mass layoffs.
For employees, taking a pay cut is one way to support the company to recover from the loss of revenue while still keeping themselves gainfully employed. The price of avoiding retrenchment, however, for some workers can reach as high as 40% of one's income.
Matt Schulz, chief credit analyst of LendingTree, says in a CNBC article that it's likely that some workers will never recover their former earning power from the COVID-19 pandemic. This makes the gender gap in workers' pay become a more urgent issue as we slowly recover from the crisis.
If you're dealing with a loss of income due to pay cuts, here are a few side hustles you can do from home to start making some extra cash on the side and achieve your financial goals.
5 Tips To Manage A Pandemic Pay Cut
#1 Find Out Your Eligibility for Benefits and Assistance
A pay cut may make you eligible for a partial unemployment benefit. The requirements vary from country to country but generally, you are qualified since the pay cut is brought about by external reasons outside your control. You can also try getting more financial assistance on things like your utility bills, mortgage, or loans. Do your research and ask around; sometimes help arrives only when you start to look.
#2 Adjust Your Budget
Your budget is reliant on the rate of your earnings and expenses. Now that your pay is reduced, it follows that you need to adjust the allocation for your expenses. Start by listing them down and categorizing them into needs or wants. Reduce unnecessary bills and expenses to free up your cash flow.
#3 Cut Down On Expenses, Stay Alert For Deals
You can further control your spending by slowly decreasing your remaining expenses. Begin with small increments and lower your spending for "wants" by around 10% - 15%. Once you're more comfortable with it, you can keep going lower if you want to save up some more.
We all love a bargain when shopping, don't we? Well now is the best time to get your bargain hunting hat on and look for the best deals, that can further help in keeping your expenses under control. If you're worried about credit card debt, you can inquire whether you're eligible for lower interest rates or deferred payment schemes.
#4 Don't Pull The Plug On Retirement Savings
While you're focused on freeing up your cash, you shouldn't skimp on saving a bit for the future. The pandemic will be over and you should be able to slowly claw back your lost income but delaying your retirement saving plan may not be the wisest thing to do.
#5 Review Your Long-Term Goals
Overall, the pandemic has had a considerable effect on many aspects of our lives. It could spur you to rethink your long-term career goals, so take the time to reflect and see whether your current goals are still aligned. If you're keen to start afresh don't be afraid to recalibrate your goals, It's easy to go with the flow of the day-to-day, and in those moments, you may lose sight of why you're doing what you do.
5 Types of Practical Side Hustles
1. Blogging, social media and virtual assistants
Companies are looking to increase their online presence amid the pandemic since workers are mostly asked to work from home. This has caused an increase in demand for bloggers, social media managers and virtual assistants who can work part-time or freelance.
As a blog writer you can earn using your talent for writing with each SEO-optimized article you publish. You can also use your video editing skills to create interesting content and post on behalf of brands across different social media platforms. If you're more familiar with administrative work, you can try working as a virtual assistant.
2. Online reselling
Another profitable side hustle is by selling online. With different delivery and courier services to help with logistics, all you need is to connect with a distributor of in-demand products and then sell them to interested parties. Here, you can utilize your familiarity with online shopping to become a seller yourself. Whether you'll choose to focus on one item or feature a wide variety, you can use your multitasking skills and intuition for up-and-coming trends to gain a profit.
3. Teach An Online Course
If you've got a specialized degree or proficiency for languages as well as a computer with decent internet connection, then you can consider teaching online as a side hustle. Many are stuck at home looking for something new to learn, or want to upgrade their skill set, creating demand for different learning materials and teaching services. You can do this by doing live teaching sessions or designing an online course that anyone can join.
4. Pandemic-related Projects
To help with pandemic-related efforts, there's demand for jobs such as remote graphic designers to help create signages for hospitals and design information materials. If you're in the tech industry, software developers can also aid in creating apps that can track the progression of the coronavirus based on available information.
5. Dog-walking
For those looking for a chance to get out of their home office, dog-walking is a popular side hustle if you live in an area with limited exposure to others. It's a great job if you know a lot of dog owners who don't have the time to take their dogs out for a walk.
As you can see, there are multiple active and passive side hustles you can consider if you are looking to make some money on the side. Do your research before diving in as its best to try something that falls within the scope of your current skills and capabilities.
Make the best use of the extra time you have now, and the internet opens up unlimited possibilities for you to make some good money to supplement your income and who knows your side hustle may turn into a thriving business.
​
Half the Sky's mission is to supply the tools that can give every woman the ability to build a successful career and be fully prepared for the future of work. So, that they can lead a healthy, prosperous and more balanced/blended lifestyle of their choosing. By building your confidence, you're setting foundations to empower yourself and your career. The world is your oyster, and it starts with you.
Enjoyed this article let us know your thoughts in the comments below:
---
About half the sky
half the sky (HTS) is a career platform for women connecting you to career opportunities at companies that care. Providing you with information, tips and strategies to navigate the rapidly changing workplace.
Sign up to get career tips and job alerts directly to your inbox! Join us to shape the future of women at work together!
---