Back to Blogs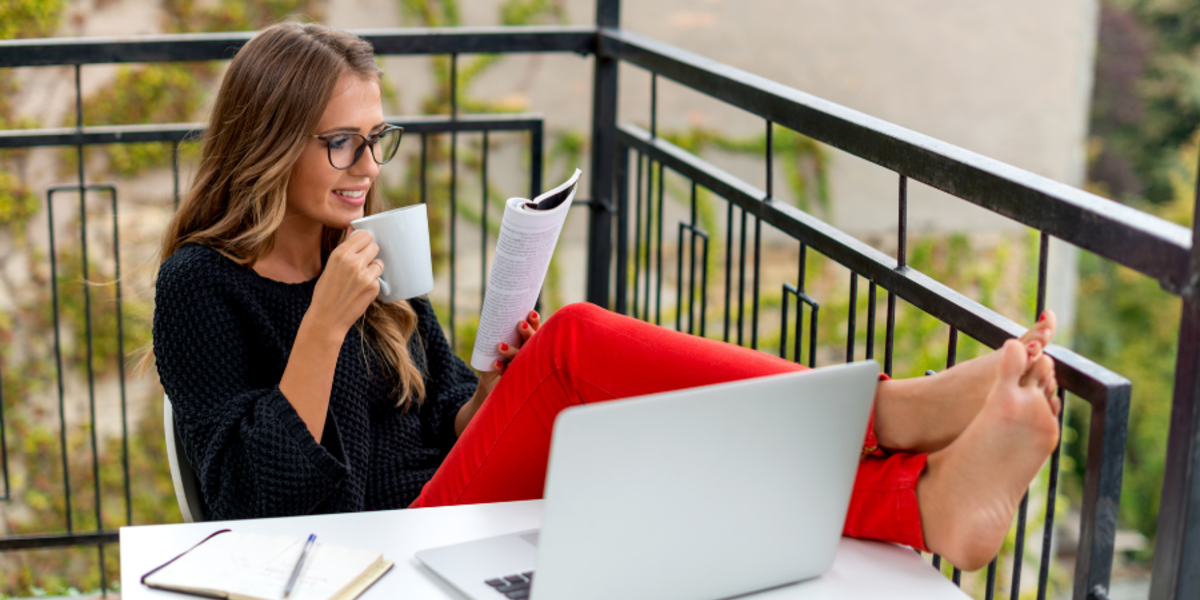 10 Awesome Must-Read Leadership Books for Women
​Research from the Westminster Foundation for Democracy and the Global Institute for Women's Leadership found that when women become leaders in politics, society benefits as a whole. Some argue this is because women tend to prioritize issues that affect the most vulnerable and work twice as hard to create more equitable outcomes for all. [1]
Yet, female representation in leadership positions have a long way to go with women filling less than a quarter of these seats. Oftentimes, this is due to invisible barriers and gender bias set in the workplace that prevent women from being considered as candidates for prominent leadership roles.
The best way to overcome these barriers is to learn from the women who have surpassed the odds. Half The Sky has put together our favorite and inspiring must read leadership books that every woman should read:
1.Lean In: Women, Work, and the Will to Lead by Sheryl Sandberg
Increase your confidence through the story on one of Fortune magazine's Most Powerful Women in Business, Facebook COO Sheryl Sandberg.
From her experience working at some of the most successful businesses in the world, she talks about how women can empower themselves by making small yet meaningful changes.
Women need to change from an "I'm not ready" to an "I want this and I can do it" mindset and she emphasizes how raising the issue of equality ultimately benefits both genders.
2.Girl Code: Unlocking the Secrets to Success, Sanity, and Happiness for the Female Entrepreneur by Cara Alwill Leyba
Women become stronger when they become each other's loudest supporters. This is the idea behind Girl Code, Cara Alwill Leyba's guide for working women to build their confidence and learn the power of connections.
Female entrepreneurs don't have a mysterious, secret formula for success; behind their strength are the same struggles and fears most working women face. Leyba advises that when women stop competing with each other and foster a sense of camaraderie instead, they can lift each other up and create a better world for female professionals.
3.The Moment of Lift: How Empowering Women Changes the World by Melinda Gates
One of Melinda Gates' most important realizations during her mission to aid those with the most urgent needs is that there is a link between societal well-being and empowered women.
This has pushed her to become a passionate advocate of gender equality and investing in women. She encourages us to join her cause by answering the opportunities knocking on our doors and making a difference through simple yet effective ways.
4.The Fix: Overcome the Invisible Barriers That Are Holding Women Back at Work by Michelle P. King
Women in the workplace are often told to break the glass ceiling by playing the role of the ideal worker. However, Michelle P. King begs to differ; fixing women is no solution when women are not the problem in the first place.
If we want to remove the invisible barriers denying women equal opportunities, we should focus on fixing the workplace that was not designed for women. King invites her readers, regardless of gender, to cooperate and create a working environment that's meant to suit every professional.
5. Thrive: The Third Metric to Redefining Success and Creating a Life of Well-Being, Wisdom, and Wonder by Arianna Huffington
Thrive asks you to redefine the idea of a one-woman superhero who can juggle work, family, and her personal life as the epitome of a successful female. Author Arianna Huffington suggests the need for a new metric of success.
Other than money and power, we must also check if our careers let us thrive in life. Thriving refers to the state of our inner selves—our sense of well-being, wonder, and compassion. It's about reconnecting success with the things that truly matter to us.
6.How to Lead: Wisdom from the World's Greatest CEOs, Founders, and Game Changers By David M. Rubenstein
This book reveals the unique stories behind great pioneers such as Bill Gates, Jeff Bezos, Ruth Bader Ginsburg, Warren Buffett, Oprah Winfrey, and many others. David Rubenstein compiles the advice and experiences of these industry giants into an indispensable guide on what it takes to be a true leader.
Learning about how each of them got started, the hurdles they've faced, and the decisions they had to make can inspire the leader in every woman. The in-depth conversations draw you in and let you gain the valuable insights that made them who they are today.
7.Start with Why: How Great Leaders Inspire Everyone to Take Action by Simon Sinek
Great leaders, Simon Sinek observes, make use of a framework called the Golden Circle to inspire others to work together toward new heights. Within the stories of popular figures like Steve Jobs, Martin Luther King, Jr., and the Wright Brothers lie a shared ability to tap into the "why" of things.
Readers will find out how this allowed them to build influential empires that have shaped the world as we know it. This book is for those who aspire to lead others and bring extraordinary change.
8.Becoming by Michelle Obama
A prominent female leader, Michelle Obama made waves during her time as the First Lady of the United States of America. Her story as the first African American to serve in that position gives inspiration everywhere, from those in the White House to the people she's helped in countries all over the world.
Becomingis her memoir filled with reflections on the experiences that shaped her to be an advocate for healthy living, a strong mother for her two children, and an relentless supporter of her husband. Readers will get to know her struggles to meet different demands and expectations, a feeling that will resonate with many female readers.
9.Minority Leader: How to Lead from the Outside and Make Real Change by Stacey Abrams
Minority Leader offers the marginalized women in society advice on how to utilize their otherness as a tool that can work to their advantage. It starts with recognizing the struggle of being on the outside, feeling a sense of divide between you and society's idea of a successful leader.
Stacey Abrams provides tried-and-true tips derived from her journey navigating a world that was previously limited to white men. She encourages women to find their passions, connect with good mentors, and practice self-advocacy.
10.A Woman's Guide to Successful Negotiating, Second Edition by Lee E. Miller and Jessica Miller
It can be stressful to negotiate for a raise or a promotion, especially for women who find it hard to voice their wants in the workplace. This is why this book from Lee and Jessica Miller aims to teach women three ways to successfully negotiate better terms for themselves. Their tips can be helpful for those who want to make the most out of the opportunities presented to them, from buying a car to settling chores in the family.
​
https://www.globalpolicyjournal.com/blog/29/07/2020/when-women-take-their-place-leaders-economies-and-societies-thrive
​
Half the Sky's mission is to supply the tools that can give every woman the ability to build a successful career and be fully prepared for the future of work. So, that they can lead a healthy, prosperous and more balanced/blended lifestyle of their choosing. By building your confidence, you're setting foundations to empower yourself and your career. The world is your oyster, and it starts with you.
Enjoyed this article let us know your thoughts in the comments below:
---
About half the sky
half the sky (HTS) is a career platform for women connecting you to career opportunities at companies that care. Providing you with information, tips and strategies to navigate the rapidly changing workplace.
Sign up to get career tips and job alerts directly to your inbox! Join us to shape the future of women at work together!
---