Back to Blogs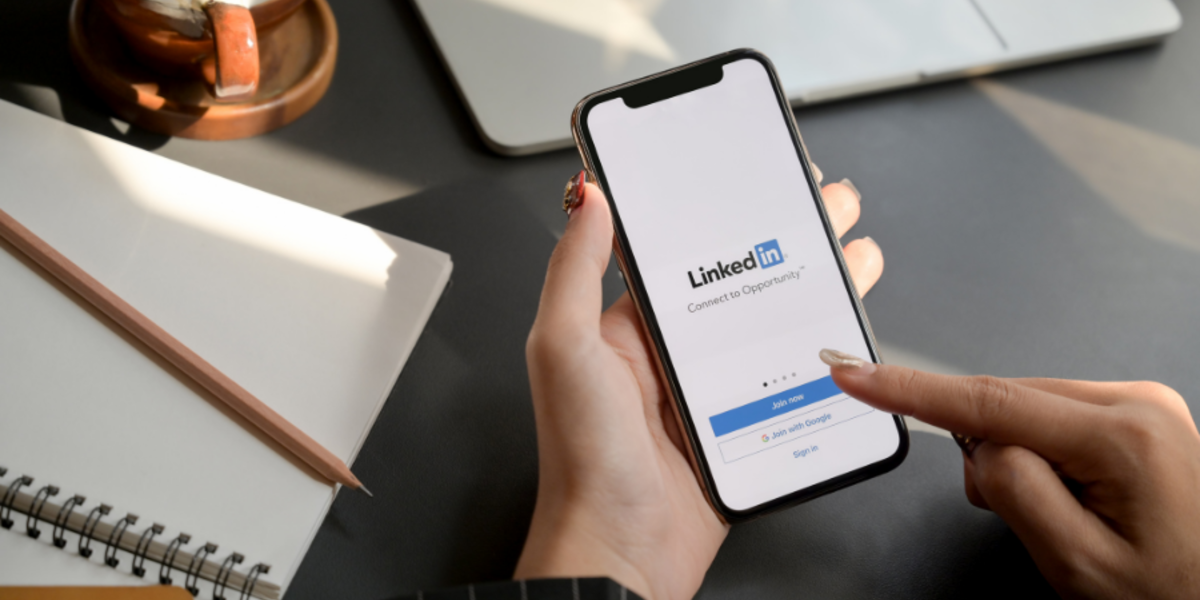 6 rookie mistakes you need to avoid on LinkedIn
​As LinkedIn becomes an essential tool for job searching, it's important to know the mistakes that will make your profile less appealing to recruiters or hiring managers.
How important is LinkedIn to your professional growth? Compared to Facebook, the business networking site isn't as heavily used by all 760+ million people on the platform. In fact, one study suggests the average user spends only 17 minutes on the site per month. But when it comes to recruitment, LinkedIn is the platform of choice of head hunters and hiring managers who value the quality of their hire. Not all jobseekers realize its potential for unlocking career and networking opportunities, though. Some professionals leave their profile empty; others aren't even on the platform at all. However, if you're getting ready for your job search or looking to take your career to the next level, then it's best to avoid these costly rookie mistakes on LinkedIn:
Mistake #1: There's no visual magic!
You wouldn't really want to post your beach photos on LinkedIn, but you can still use profile and background photos that show people your personality. Some professionals prefer to use studio shots that are bold and dramatic while others love a more casual photo of them in the workplace.
Pro tips:
Wear the outfit that you would typically wear to work.

Make sure your profile photo is a close-up shot and recently taken.

Show behind-the-scenes shots of your life at work for your banner image.
Mistake #2: Your headline only mentions your job title … nothing more
It's good to use your headline as a quick introduction about what you do, but you can also jazz it up by mentioning how you do your job differently. After all, it's part of your personal branding and will even help recruiters remember you during your job search.
Pro tips:
Witticisms are welcome! Example: "Video editor. I take funny cat videos seriously"

Popular keywords will help your profile appear in LinkedIn and Google Search results. Example: "Lean Six Sigma certified" or "Freelance"

Mention the name of your business or the company you work for. It adds traction.
Mistake #3: Your summary doesn't tell your story
Your LinkedIn headline might work as a funny one-liner but it's your summary that tells your career journey more extensively. Here, you can talk about your unique selling point as a professional: what you do currently and why you do it; how you reached that point in your career; and where you hope to take your career next. Think of it as your origin story and mission statement in one.
Pro tip: Recruiters on LinkedIn target high-calibre individuals, so make sure your summary emphasizes your career journey and its purpose.
Mistake #4: You connect with recruiters without a proper introduction
This mistake is common even among industry veterans. When you're reaching out to recruiters, make sure to send a note along with your connection request. Not only is it polite – but you'll also be remembered by your new contact more easily as someone who took the time to say hello.
Pro tip: Personalize the invite. Avoid sending generic introductions.
Mistake #5: No skills. No endorsements. No recommendations
Your LinkedIn profile also functions as an online version of your curriculum vitae. Remember to list down 50 of your top skills but don't stop there! Ask your supervisors, mentors, peers, colleagues and even direct reports to endorse your skills and write recommendations about you.
Pro tip: Get the ball rolling by endorsing and recommending people in your network. They usually return the favor!
Mistake #6: You share the wrong content in your feed
Most people who use LinkedIn appreciate content that enriches the mind and adds value to their day. Make sure to curate posts that are informative and inspirational, as well as those that help other people grow in their personal and professional journey.
Pro tips:
Follow LinkedIn influencers whose ideas you can easily share with your own network.

Posting quality content will likely leave a good impression on recruiters.
Seven in 10 HR and recruitment managers use social media to research job candidates, so it's essential to keep your LinkedIn profile polished and optimized to help you stand out from the millions vying for recruiters' attention.
Remember: your identity on the platform could be your first "hello" to your future employers, colleagues and collaborators.
​
Half the Sky's mission is to supply the tools that can give every woman the ability to build a successful career and be fully prepared for the future of work. So, that they can lead a healthy, prosperous and more balanced/blended lifestyle of their choosing. By building your confidence, you're setting foundations to empower yourself and your career. The world is your oyster, and it starts with you.
Enjoyed this article let us know your thoughts in the comments below:
---
About half the sky
half the sky (HTS) is a career platform for women connecting you to career opportunities at companies that care. Providing you with information, tips and strategies to navigate the rapidly changing workplace.
Sign up to get career tips and job alerts directly to your inbox! Join us to shape the future of women at work together!
---