Back to Blogs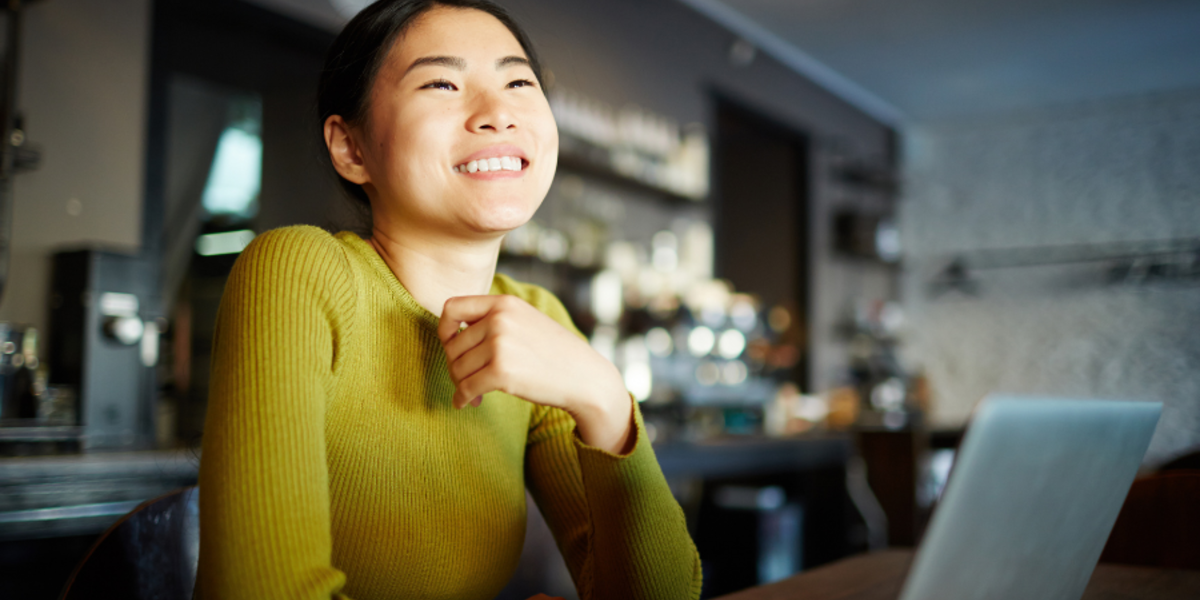 4 secrets to staying upbeat in a job search...
​Job hunting can feel daunting in this current climate, but new opportunities still abound for the job seeker who's ready for change. Here are simple tips to staying upbeat in your job search.
Conducting a job search can feel daunting in a climate of job cuts and furloughs. Beyond the gloom and doom, however, opportunities abound for the jobseeker who is ready for change.
Take heart: if there's one thing the pandemic has taught us, it's all about how to stay upbeat and resilient – and open to new challenges even when the ground beneath our feet starts to shift.
It takes both courage and calmness to start over. While some companies have indeed scaled back their recruitment efforts in light of the pandemic, the best organizations have continued to invest in their talent pool, and that means welcoming new team members who share in their vision of recovery.
2021 gives jobhunters new hope – it's a matter of knowing where to look, finding the right people to connect with, and developing a rhythm for the screening processes they'll go through.
Here are four secrets to staying upbeat during the job search:
Your purpose – not your position – defines you
Remember why you're looking for change and commit to it. Perhaps you're looking for better work/life balance, higher pay, or more opportunities for leadership. Or perhaps the year's challenges have inspired you to re-assess what it's like to have a meaningful career and to be part of a business that creates a positive impact on the community. Whatever your goal is, the answer should help you focus on applying for organizations whose values align with your own. Don't just look for a job. In your next hunt, aim to build a career instead. This way, your purpose – and not simply your credentials – will steer you in your career decisions. It's easy for any jobseeker to jazz up their curriculum vitae with impressive details about their work history. But without a clear vision of who they are and what values they represent, it would be just as easy for them to get discouraged when they're rejected during the application process.
When everybody zigs, you zag …
Forget the old fire-and-forget method of submitting your CV through a generalist career portal or job board and just waiting for a recruiter to respond. These days, you're less likely to hear from a head hunter on platforms that receive hundreds of applications daily than you would if you were to target specialist career sites that know their community in-depth. For women currently exploring new work opportunities, Half the Skynot only offers a database of jobs – it's also a resource center for those who are charting a new career path. HTS features workplaces committed to increasing women's representation in their industries.
Open a treasure trove of opportunities on LinkedIn
LinkedIn isn't your average social networking site. The people you connect with on the platform could very well be your next colleague, boss or project partner. A single connection can also lead you to new contacts. So, jobseekers should keep their profile open, especially to head hunters who are often looking to tap high-calibre talent on the site.
While job hunting, invest in new skills
In good times and bad, the process of applying for a job can be exhausting – at times, even discouraging – when one experiences rejection. Such struggles are magnified by the fact that millions of other people are facing economic hardship in 2020. So, they are also most likely job searching. This creates the impression of an overcrowded talent market. In reality, when one sector of the job market seems to be closing, another opens up with new work opportunities. Rejection might simply mean a jobseeker will have to take stock of their current skillset and develop new competencies to cope with changing demands.
Those with flexible skills can easily find their niche in a constantly evolving workforce. Others, however, will have to invest in training to keep up with the future of work. Stay positive! Jobseekers should use this period of change to cultivate their skills.
​
Half the Sky's mission is to supply the tools that can give every woman the ability to build a successful career and be fully prepared for the future of work. So, that they can lead a healthy, prosperous and more balanced/blended lifestyle of their choosing. By building your confidence, you're setting foundations to empower yourself and your career. The world is your oyster, and it starts with you.
Enjoyed this article let us know your thoughts in the comments below:
---
About half the sky
half the sky (HTS) is a career platform for women connecting you to career opportunities at companies that care. Providing you with information, tips and strategies to navigate the rapidly changing workplace.
Sign up to get career tips and job alerts directly to your inbox! Join us to shape the future of women at work together!
---