Back to Blogs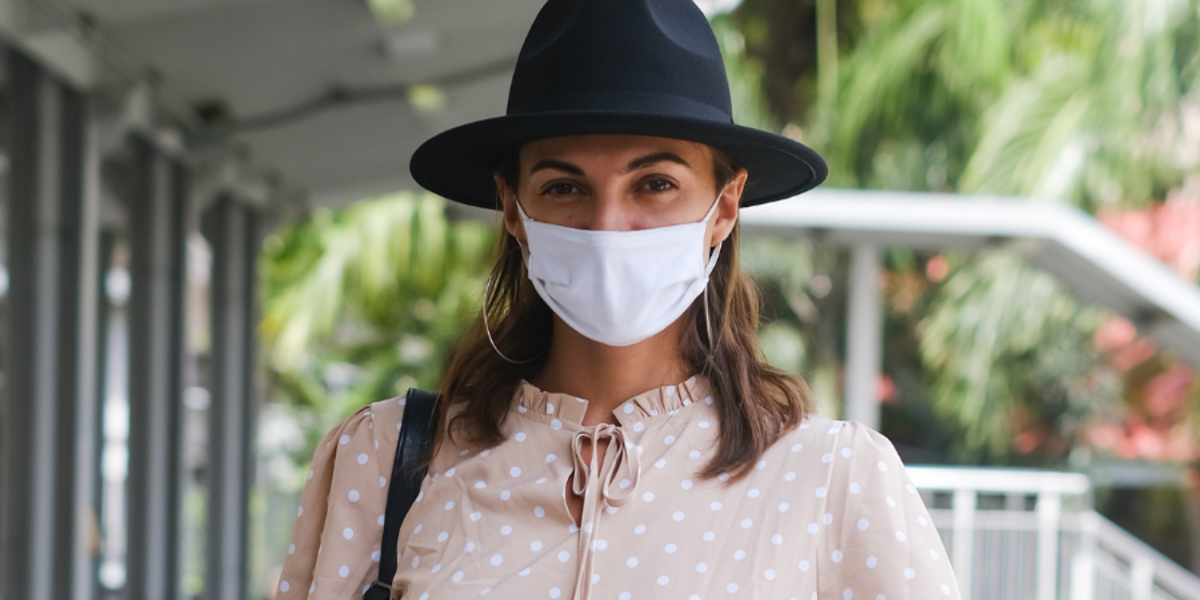 Fashion forecast for the 2020 Workplace: 5 ways to keep your wardrobe on trend
​Wherever and however you work, one thing is for sure - when you look good, you feel good! It's safe to say that the current work-from-home arrangement has redefined corporate styling, with more of us growing accustomed to comfort and versatility, instead of taking to structured outfits and regimented dress codes. As the 2020 workforce prepares for a post-pandemic future, it's no surprise that dressing for success will look a lot more different than before. How can you get ahead of the trends? The team at Half The Sky Asia is here to help!
1. The New Wardrobe: The Homewear Edit.
With our current schedules packed with Zoom conference calls and Skype team meetings, we think that loungewear might be here to stay. If you're revamping your closet, consider hybrid dressing - casual, yet sophisticated styles and lightweight and comfortable fabrics. Look to neutral pieces and evergreen items that will make styling a breeze. When browsing through your pieces, identify staples that would help you blend both dressing up and dressing down styles. Occasionally, you could incorporate denim into your weekly wear, choose pants that would work for yoga or the office, or stick to a trusty pair of sleek white sneakers. Essentially, your staples would be pieces that can do it all for you, helping you bridge the gap between feeling great and looking professional.
2. Stay Minimalist And Chic.
We know that keeping up with the trends get frustrating at times as there might be a lot to think about when assembling an outfit - from harmonizing the colours, synergizing the patterns and managing the layers (especially in a hot and humid Singapore climate) - keeping your workwear in fashion seems complicated. Well, the wise adage, "less is more" applies here. When in doubt, always go back to the basics! Prioritize a simpler and cleaner aesthetic when planning your outfits. Instead of piling on statement pieces, try putting together fewer layers of classic pieces. For instance, if you're planning on wearing a well-cut blazer, balance your formal look out with a basic white tee and sustainable skinny jeans. Also, jumpsuits are always best for looking pristine when you are short on time in the morning. A timeless choice on days where you want to take a step back on the styling, but still exude a modern charisma.
3. Brighten Your Outfit With Accessories.
Want extra style points? Choose the right accessories that will help you complete your look. If you're always on-the-go, opt for an elegant wristwatch over a bracelet. Diamonds may be shiny, but you should never let the bling outshine your personality - keep the adornment simple. Go with classic hoop earrings or seamless drop earrings, for that graceful final touch.
4. Strut Your Way To Success.
When styling your workwear, be sure to treat your feet right. Though it is tempting to glam up with pumps or stilettos, note that you should never sacrifice comfort for style - they should come hand-in-hand! A proper alternative is a good pair of polished sandals, which can be your go-to pairs for both inside and outside the office. Block heels, with its wider base and extra height - is also a worthy contender. Believe us when we say that your feet will thank you after running around on seemingly endless days of back-to-back meetings.
5. Set Your Own Trends.
Even as you're deciding on your best pieces for the workweek, remember to enjoy the process and have fun! There will always be pieces in your wardrobe that you would wear time and time again - narrow down on those pieces, and picture this selection as your centre of gravity. Then, pick out pieces that work with these personal staples. Every one of us has a personal style that empowers us and helps us feel confident. What comes next for your wardrobe will be a reflection of your uniqueness and your personal brand.
​
Half the Sky's mission is to supply the tools that can give every woman the ability to build a successful career and be fully prepared for the future of work. So, that they can lead a healthy, prosperous and more balanced/blended lifestyle of their choosing. By building your confidence, you're setting foundations to empower yourself and your career. The world is your oyster, and it starts with you.
Enjoyed this article let us know your thoughts in the comments below:
---
About half the sky
half the sky (HTS) is a career platform for women connecting you to career opportunities at companies that care. Providing you with information, tips and strategies to navigate the rapidly changing workplace.
Sign up to get career tips and job alerts directly to your inbox! Join us to shape the future of women at work together!
---