Back to Blogs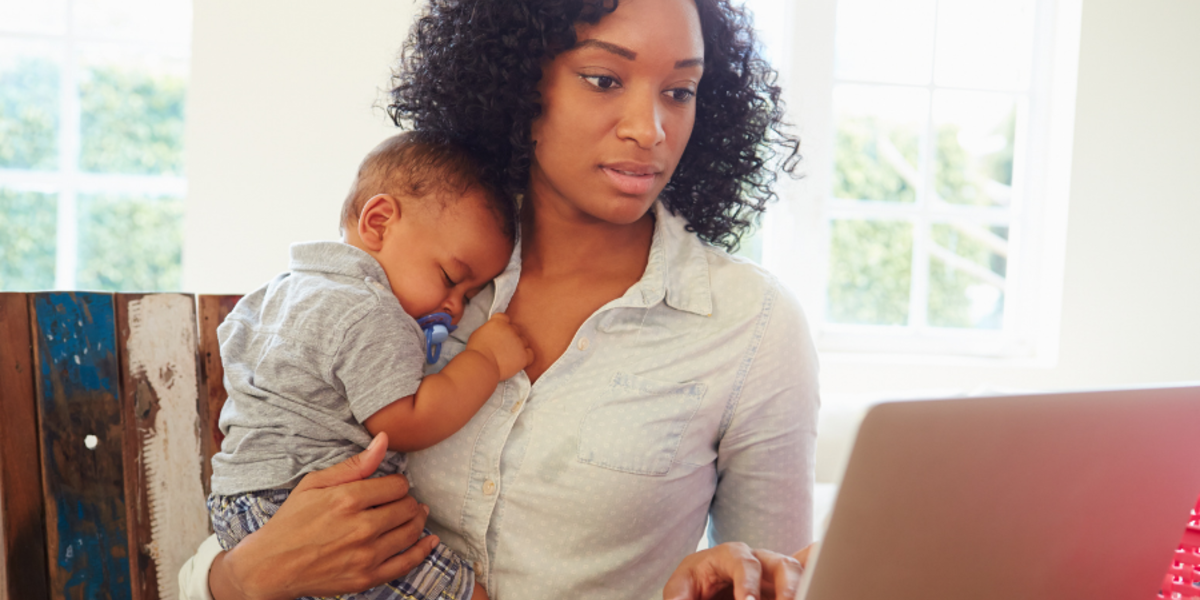 5 Strategies to Retain Female Talent in the New Era of Work
​Its clear COVID-19 is an unprecedented crisis with its impact extending far beyond that of public health. It will change the global economy and the social and business norms in far more significant ways than past crises.
The pandemic is is likely to have a long lasting impact on the workplace with remote work, flexible working and the majority of meetings being managed virtually.
Today, more and more CEOs are focusing on diversity and inclusion to help drive innovation in their organisations and create competitive advantage in the new era of work. However, despite having widespread campaigns to foster gender diversity and inclusion, many organisations are far from realizing it, in fact, the gap between aspiration and reality has only grown wider especially during this global pandemic.
With women, parents and care givers in particular facing the brunt of the economic devastation with an estimated 200 million likely to lose their jobs due to the crisis according to Citigroup.
As the world slowly recovers and the focus shifts from crisis management to 'build back better' companies need to refocus efforts to retain female talent in the work force. The following are some strategies that, we think, can play a prominent role in retaining the female workforce in this new era of work.
1. Top-Management Influence
The role of employees in the organization depends mostly on the policies and mind-set of senior management including the CEO's office. To retain female talent, substantial representation must be provided female employees. Several studies have shown that women play a significant role in the overall growth and stability of companies. Reflecting that companies with women amongst the top executives not only fare better than those who don't but have a stronger employee retention rate.
2. Moving Gender Equality Beyond a Tick Box Exercise
The iconic tagline 'It's good to talk' sums up the attitude of many organisations when it comes to the issues of gender equality for some talking about the issues of gender equality is more important than taking action. Talking about the merits of gender equality alone will not help. It must be visible in actions. HR has a significant and influential role to play in the fight for greater gender equality in the workplace. Gender equality practices must be adopted and put into practice talking about the issues is no longer enough – implementation of equal opportunities for all workers should be a top priority.
3. Offer Family-friendly Benefits and Encourage Employees To Use Them.
When assessing annual surveys of the 100 best companies to work for – working mothers regularly highlighted maternity and paternity leave, paid sick leave, flexible work arrangements, childcare facilities and lactation rooms as being offerings that separate the best companies from the rest.
Maternity benefits work differently all over the world. Though maternity-related policies are formulated almost at all workplaces, they are not followed everywhere. Unfortunately, far too many companies promote a workplace culture that encourages maternity leave guilt – that discourages mothers and fathers from taking their fully allotted time of maternity leave and coaxing them to return to work early.
In some places, even their benefits are restricted or not given at all. Hence, it becomes crucial that maternity benefits and parenthood in general are not seen as a hindrance to an organisation but an integral part of ensuring corporate social responsibility. This will in part lead to less women having to quit and creating greater employee happiness.
4. By Paying Women Equally.
This should be a be a no brainer, paying women equally for the same work as their male counterparts should not be responded to with an element of shock.
Every organisation should have as a foundational principle that both men and women are paid equally. It's disheartening than even in 2020 women are still fighting for this basic right. But unfortunately, not enough companies adhere to this basic principle of equal pay for equal work and hence the average gender pay gap globally is 16.1%.
Progress on wage equality for women has been demonstrably slow in recent years — but a number of companies have taken matters into their own hands, and these will be the companies that will be able to retain and attract the best female talent.
5. By Introducing Flexible Work Arrangements
Before the pandemic nearly a third of workers sought out a new job because their current workplace didn't offer flexible work opportunities, such as remote work or flexible scheduling, according to research.
Today working from home or teleworking has ushered in a new way of work. In Singapore eight out of ten workers wish to continue working from home, a recent study in the U.S, suggested 90% of workers had increased trust in their organisation when they implemented remote work arrangements.
As companies slowly seek to develop a 'new normal', remote work and flexible work arrangements should be a fundamental part of the new paradigm of work and will play a key role in attracting and retaining talent. For female workers, flexible work arrangements are an integral consideration especially for those seeking to start a family or new mother – for far to long many women have had to make a tough decision to drop out of the workforce to raise children.
Organisations that maintain remote or flexible work arrangements in the post pandemic era of work will be providing the type of work environment and culture that is essential and most likely to succeed in attracting the very best talent.
​
Half the Sky's mission is to supply the tools that can give every woman the ability to build a successful career and be fully prepared for the future of work. So, that they can lead a healthy, prosperous and more balanced/blended lifestyle of their choosing. By building your confidence, you're setting foundations to empower yourself and your career. The world is your oyster, and it starts with you.
Enjoyed this article let us know your thoughts in the comments below:
---
About half the sky
half the sky (HTS) is a career platform for women connecting you to career opportunities at companies that care. Providing you with information, tips and strategies to navigate the rapidly changing workplace.
Sign up to get career tips and job alerts directly to your inbox! Join us to shape the future of women at work together!
---