Back to Blogs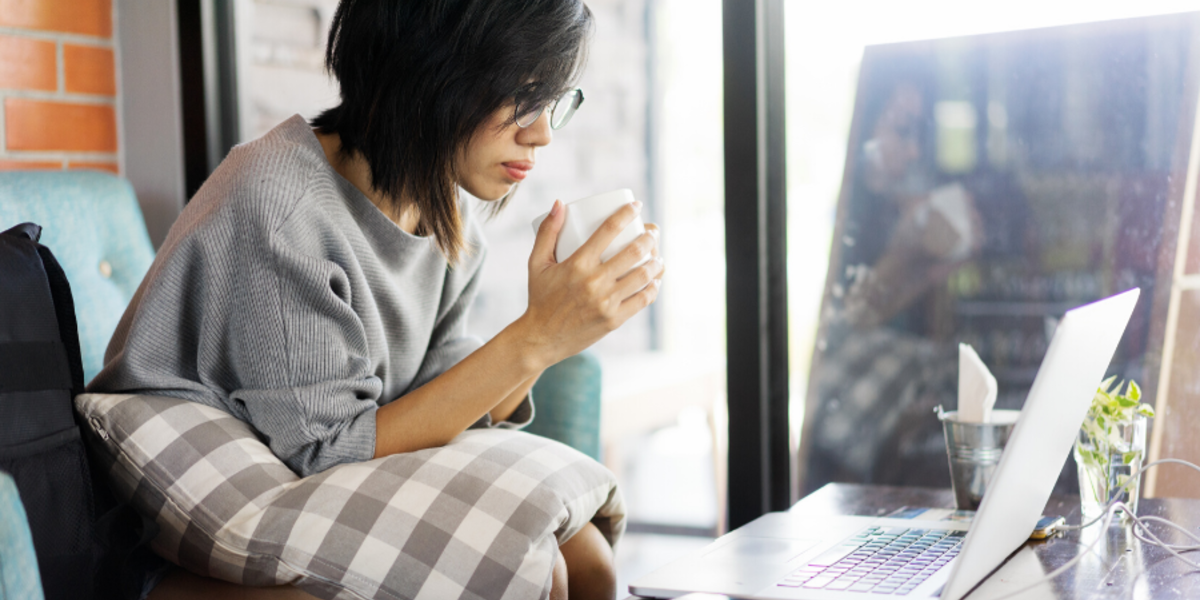 8 in 10 S'pore employees wish to continue working from home after circuit breaker: Survey
​SINGAPORE — Eight in 10 employees in Singapore wish to continue working from home at least half the time or more after the circuit breaker, but nearly one in two workers (46 per cent) said they were less productive at home, a survey has found.
The findings of the survey, released on Wednesday (April 29), also revealed that just 10 per cent of employees do not want to continue working from home after the eight-week circuit breaker that began on April 7 to slow the spread of Covid-19. It is expected to end on June 1.
As part of the circuit breaker, the shutdown of non-essential businesses and movement controls have seen much of Singapore's workforce working from home. Fifteen per cent of the city-state's workforce — numbering 3.5 million at the end of last year, excluding foreign domestic workers — still commute to work daily.
The survey — done by human resources technology start-up EngageRocket, the Institute for Human Resources Professionals and the Singapore Human Resources Institute — has gathered more than 2,700 responses on workplace sentiments in Singapore since April 13.
It found generational differences in productivity among workers: Younger employees aged 21 to 30 were less likely to have their productivity affected by work-from-home arrangements.
Forty per cent of younger workers said they were less productive than they were before, compared with 49 per cent of older workers aged between 40 and 53.
The main challenges confronting workers who reported low productivity were: Putting in longer hours than usual (22 per cent)
Practical constraints, such as having their family around, inadequate space, and being distracted (22 per cent)
An inability to gain access to resources and tools that they would otherwise have in the office (21 per cent) The survey also found that 26 per cent of employees experienced higher levels of stress this period, largely driven by concerns about:
The health and economic impact of the coronavirus on Singapore (67 per cent)
The effects of working from home on their productivity and performance (64 per cent)
The prospect of a family member contracting Covid-19 (57 per cent)
PROFOUND IMPACT ON FUTURE OF WORK
Mr Leong Chee Tung, co-founder and chief executive officer (CEO) of EngageRocket, said the need to engage employees effectively was a "critical factor" in determining how quickly companies can rebound when the economy recovers from the pandemic.
Mr Mayank Parekh, CEO of the Institute for Human Resources Professionals, said the Covid-19 crisis would have a profound impact on the future of work.
It has, for instance, ended the debate on whether companies should offer their staff members telecommuting options.
"The next step for many companies, however, is to couple this flexibility with employee engagement programmes that help to alleviate the productivity challenges," he said.
​
Enjoyed this article? Let us know your thoughts in the comments section below:
​
​
Half the Sky's mission is to supply the tools that can give every woman the ability to build a successful career and be fully prepared for the future of work. So, that they can lead a healthy, prosperous and more balanced/blended lifestyle of their choosing. By building your confidence, you're setting foundations to empower yourself and your career. The world is your oyster, and it starts with you.
Enjoyed this article let us know your thoughts in the comments below:
---
About half the sky
half the sky (HTS) is a career platform for women connecting you to career opportunities at companies that care. Providing you with information, tips and strategies to navigate the rapidly changing workplace.
Sign up to get career tips and job alerts directly to your inbox! Join us to shape the future of women at work together!
---