Back to Blogs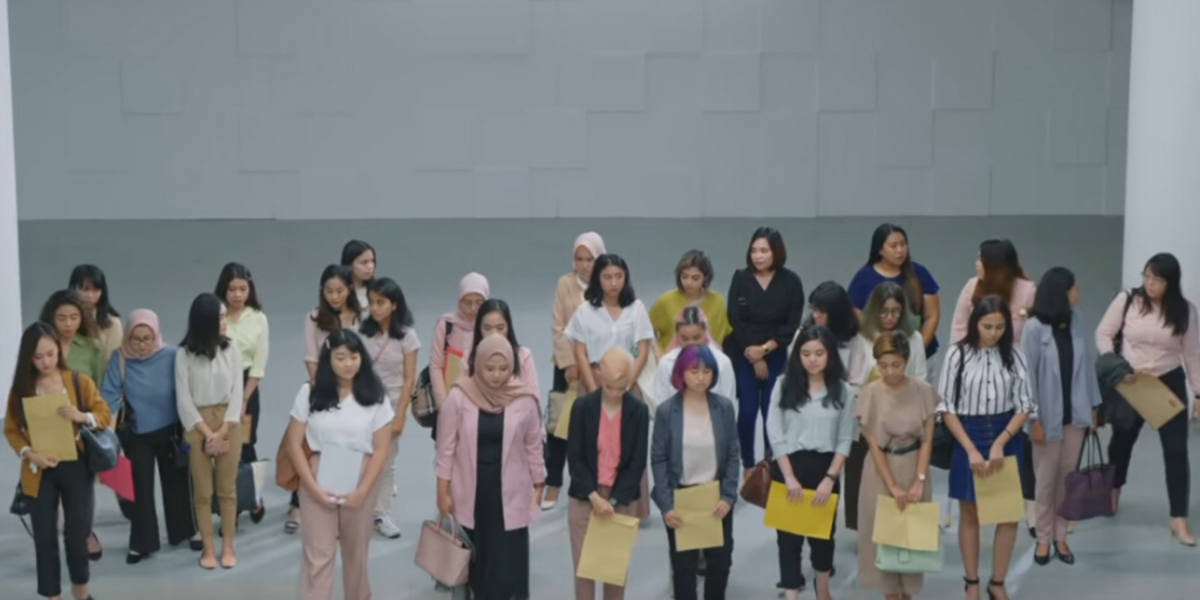 Pantene tackles 'looking attractive' as a job requirement in Indonesia
​Procter & Gamble's Pantene has launched a new campaign to uncover hair stereotyping surrounding "berpenampilan menarik" (looking attractive) and its impact on a young woman's success. According to Pantene, looking attractive is listed as a job hiring requirement, and is commonly found in job advertisements in Indonesia. Done in collaboration with Grey Group Indonesia, the hair care company conducted a social experiment to see how this problem manifests in real life.
Titled the "interview kerja yang terberat" (the toughest job interview), Pantene invited Millennial women for a real interview. These women were asked to step forward at the call of usual job requirements by a moderator. However, when the moderator brings about the requirement of "berpenampilan menarik", there were hesitations and confusions in the room. A handful of women stepped forward nevertheless. The experiment then develops into a discussion about this requirement, and several young women confessed their encounters with criticisms and stereotypical comments about their hair, particularly when it differs from the norm of long, straight, black hair. The film then documents that "no matter your hair, everyone deserves a chance to succeed and live life with no limits".
Mallika Tyagi associate brand director, Pantene APAC enterprise markets said Pantene's mission is that every woman should have a great hair day every day, and aims to make its mission locally relevant for its consumers. "We recognise that there is no one definition of great hair, and every woman has a right to choose how to wear her hair," she added.
Meanwhile, I-van Policarpo regional creative director, Grey Indonesia said through a journalistic eye, the team put a spotlight on "berpenampilan menarik", a job requirement potentially tainted with bias that imposes a limit to women who choose to express themselves unconventionally through their hair. "In doing so, we are hoping to change the way the said job requirement is defined: more inclusive, more empowering for young women reaching for their dreams," he added.
Pantene has been championing campaigns and ads in Indonesia to empower women. The hair care company also brought onboard singer and brand ambassador Anggun to front its TVC soundtrack. The campaign was aimed at promoting its Pantene Hair Fall Defence hair care products, and the song Anggun's juggle as singer and a single mother and how she made her mark on the world stage. The spot overall was towards inspiring women to chase their dreams.
Enjoyed this article? Let us know your thoughts in the comments below:
​
Half the Sky's mission is to supply the tools that can give every woman the ability to build a successful career and be fully prepared for the future of work. So, that they can lead a healthy, prosperous and more balanced/blended lifestyle of their choosing. By building your confidence, you're setting foundations to empower yourself and your career. The world is your oyster, and it starts with you.
Enjoyed this article let us know your thoughts in the comments below:
---
About half the sky
half the sky (HTS) is a career platform for women connecting you to career opportunities at companies that care. Providing you with information, tips and strategies to navigate the rapidly changing workplace.
Sign up to get career tips and job alerts directly to your inbox! Join us to shape the future of women at work together!
---