Back to Blogs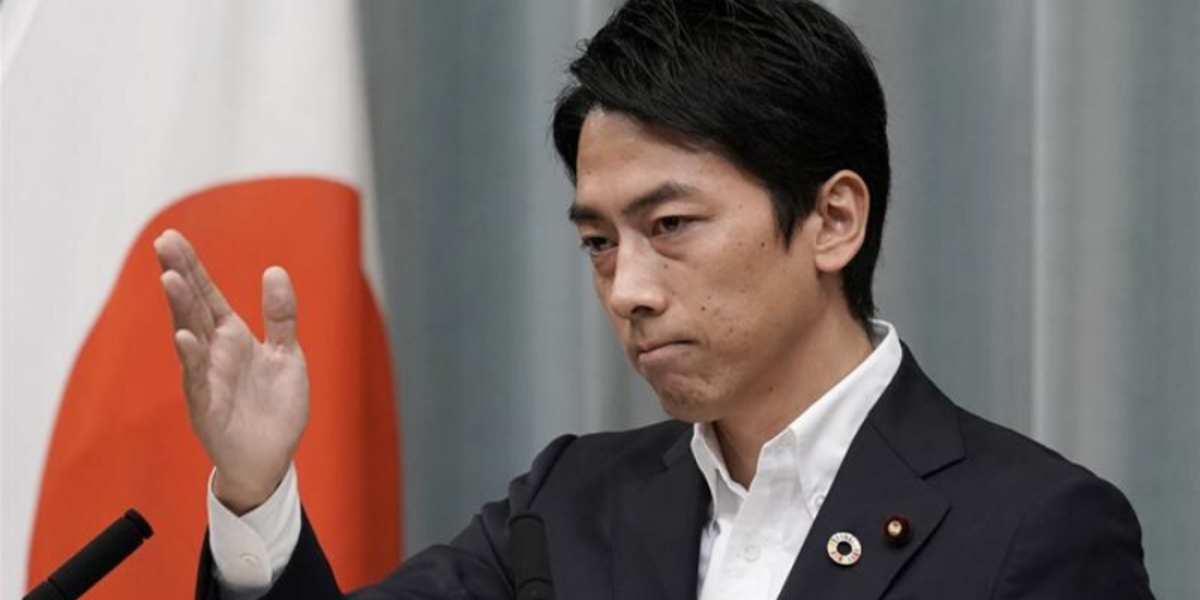 Japanese minister begins paternity leave after son's birth
​Shinjiro Koizumi, son of an ex-prime minister, said he hopes to open debate on issue that remains sensitive in Japan.
Japan's popular environment minister announced the birth of his son on Friday, and will become the first top public official to take paternity leave.
"Today, January 17th midnight, as a father, I am glad and relieved that a healthy boy was born," Environment Minister Shinjiro Koizumi said.
"It's great that both mother and child are healthy. I am relieved and happy that I was present."
On Wednesday, Koizumi had announced that he will take two weeks of leave over three months on the condition it would not affect his parliamentary and cabinet duties.
During his announcement, Koizumi acknowledged that his decision to take paternity leave, a sensitive topic in Japan, has its advantages and disadvantages.
"This is the first time for a minister to take paternity leave, and whenever you do something unprecedented, criticism is always inherent," he said.
Koizumi said he hopes that his unprecedented decision will pave the way for normalising the subject.
"I hope we can create a society that when someone making this action or judgement [of taking paternity leave], it won't be the norm that it becomes news."
The 38-year-old politician earlier said it was a difficult decision, but that he was going ahead with the plan to pave the way for other male employees in his ministry and working fathers elsewhere.
With Japan facing an ageing population and a dwindling birthrate, the government recently began promoting paternity leave.
Last month, it adopted a policy allowing male public servants to take more than a month of leave with the birth of a child.
While the governors in Hiroshima and Mie in western Japan have taken paternity leave, Koizumi is the first cabinet minister to do so.
Koizumi is the son of maverick former Prime Minister Junichiro Koizumi and is considered a future prime ministerial hopeful.
Following the announcement on Friday, Chief Cabinet Secretary Yoshihide Suga congratulated the Koizumi family.
There are no official records on whether cabinet ministers have previously taken parental leave, but Koizumi is the first to publicly announce he is doing so.
Japan has relatively generous parental leave policies, allowing men and women partially paid leave of up to 12 months.
While recent surveys show a majority of eligible male employees hope to take paternity leave in the future, changes are coming slowly and few fathers of newborns take time off due to the intense pressure to focus on work.
Only 6 percent of eligible working fathers took paternity leave in 2018, according to the Ministry of Health, Labour and Welfare, far short of the government's modest 13 percent target for 2020.
Many working fathers fear taking paternity leave will damage their careers, and those hoping to take leave often face warnings from their bosses or colleagues.
A handful of men have sued their employers alleging they were subject to what is known in Japan as "pata-hara", short for paternity harassment, after taking parental leave.
The issue is a particular concern given Japan's birthrate, which in 2018 was one of the world's lowest - and far below the rate the country needs to maintain its population.
Enjoyed this article? Let us know your thoughts in the comments below:

​
Half the Sky's mission is to supply the tools that can give every woman the ability to build a successful career and be fully prepared for the future of work. So, that they can lead a healthy, prosperous and more balanced/blended lifestyle of their choosing. By building your confidence, you're setting foundations to empower yourself and your career. The world is your oyster, and it starts with you.
Enjoyed this article let us know your thoughts in the comments below:
---
About half the sky
half the sky (HTS) is a career platform for women connecting you to career opportunities at companies that care. Providing you with information, tips and strategies to navigate the rapidly changing workplace.
Sign up to get career tips and job alerts directly to your inbox! Join us to shape the future of women at work together!
---