Back to Blogs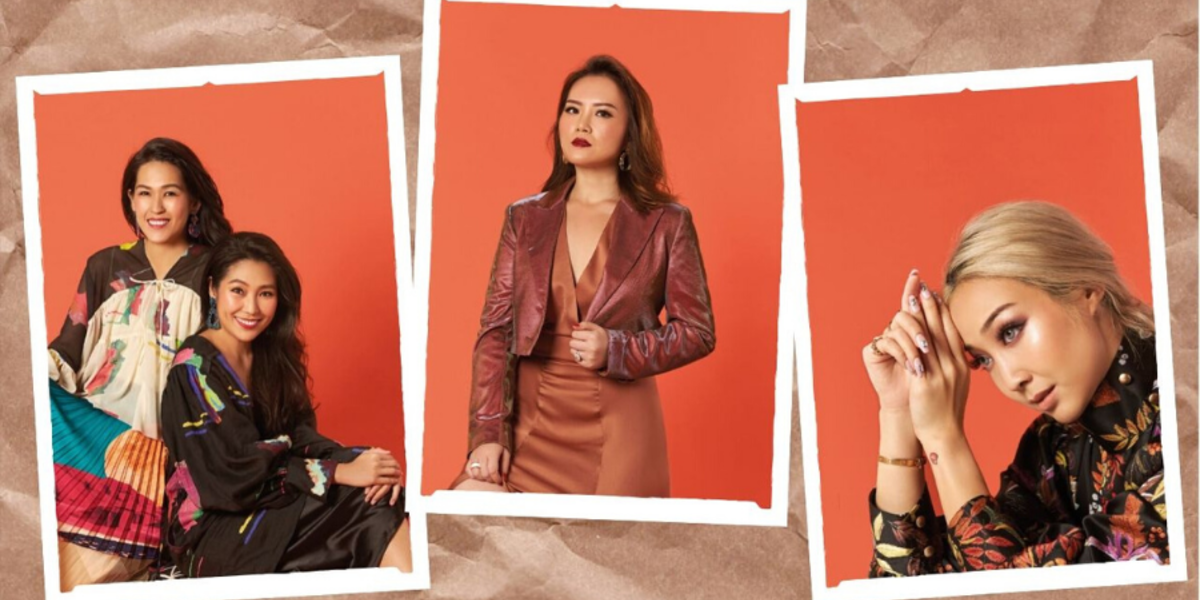 Would You Choose Passion Over A Bigger Pay Cheque? These Women Did!
​One of the great struggles in life is finding the balance between passion and getting paid
A lot of people will argue that money equals happiness but not everyone is motivated by cashing in their next pay cheque. For some, doing something they're completely passionate about is more important but what if that doesn't necessarily lead to a steady income?
It's a conundrum that many in this generation face: Passion versus pay. And it's lead to a situation where a lot of us make a decision to pursue careers that don't bring us happiness.

But if you're thinking of giving up what could be a high-flying career for a shot at doing what you truly love, we hope you find inspiration in these women did who did exactly that and guess what? They've never been happier! Read their stories below:
Cassandra Tan, 29, doll director of bycaxs
The eyes are the window to the soul for Cassandra Tan, who began her journey as an entrepreneur three years ago. That was when she first registered her business, bycaxs, to provide beauty mavens with coloured contact lenses and luscious lashes.
"I love experimenting with eye shadow, but I don't have a lot of lid space, so I can't transform my look that much," she explains. "I found that what would morph my face the most was contact lenses and lashes but I couldn't find exactly what I was looking for out on the retail floor, so I decided to make my own."
Cassandra wanted to create safe and comfortable contact lenses that offer a vibrant look. She went on to approach the Health Sciences Authority (HSA) to kick-start her empire.
"I quit my job as a shoes and accessories designer for Pedro, and haven't looked back. It was hard in the beginning because I wasn't making much, and whatever money I did generate, I put [it] back into the business," shares the 29-year-old.
Saying passion is a definite driving factor for her; Cassandra hopes that her customers feel sexy and confident when they put on a pair of her doll-like lashes or contact lenses.
"Taking the plunge and creating your own brand is scary, not collecting a steady salary is scary," says Cassandra. "But, don't be afraid to take a chance on something you believe in."
Geraldine Koh, 37, and Michelle Koh, 38, co-founders of Tily Tea
A life steeped in happiness isn't a pipe dream for co-founders, Geraldine Koh and Michelle Koh, ever since they started Tily Tea, their herbal infusion business rooted in Traditional Chinese Medicine (TCM) elements.
"The year, 2018, was a challenging one. My husband and children had a couple of long spells in the hospital," recalls Geraldine. "Synthetic medicine was only providing short-term relief, so I turned to a Chinese physician who introduced me to astragalus and codonopsis, which are anti-inflammatory herbs. I brewed them together [as a tea], adding red dates and goji berries, and to my surprise, my tea tasted sweet. The true taste test, I had to pass, however, was [to convince] Michelle."
"Our families have always been TCM users," says Michelle. "Back then, we were mostly forced to drink the concoctions our elders made because there wasn't a pleasant taste association with medicinal herbs! So, I was sceptical when Geraldine first approached me with her tea, but I was hooked on the first sip."
Shortly after, the cousins were inspired to take Geraldine's herbal infusions to the market because they wanted consumers to revisit a traditional way of approaching wellbeing. Tily Tea was born last year, and it has created brouhaha for the business partners and cousins.
"Before this, I cut my teeth in the fashion trade in Australia where I lived for almost 20 years, and Geraldine was a housewife," Michelle shares. "We knew that creating a product and brand from scratch requires many layers of foundation before a meaningful return. The opportunity cost for both of us is certainly non-trivial," adds Geraldine.
The like-minded cousins persisted with their business vision despite knowing the risks involved. "Nothing is a straight line when it comes to starting a business, it is another spider web," Michelle warns. "But we wouldn't have it any other way. With Tily Tea, we never dread work, and we don't look at the clock waiting for the day to end. Our day never ends, but it does not feel like work."
Sabrina Ho, 35, founder & CEO of Half The Sky
Women represent a sizeable portion of the modern workforce, but according to Sabrina Ho, they are heavily underrepresented in all industries, and especially in senior management positions across the board.
She's hoping to change that with her company, Half The Sky, a career platform that connects female talent with equal-opportunity employers.
"I left the comfort of a nine-to-five job several years ago, and I've been running my company with the vision of levelling the playing field for women in the workforce," says Sabrina.
"Before this, I was working in large executive search companies in Hong Kong and Singapore for over ten years, where I witnessed many incidents of outright gender bias from hiring managers. I decided to break out on my own because instead of turning a blind eye to these issues, I wanted to be the change."
Armed with a purpose, Sabrina explains that choosing passion over a bigger pay cheque wasn't something she lost sleep over, especially after witnessing her own parents' success as independent business owners.
But while she relishes the 360-degree aspect of being a start-up founder, she couldn't escape the teething problems that all entrepreneurs have to deal with.
"The leap into entrepreneurship was scary for me, and it required a massive shift in mindset going from a paid employee to managing my own business and dealing with hiring, payroll, marketing, legal, corporate tax, but ultimately, I know what I'm doing now is the right thing to do," explains Sabrina.
"Becoming an entrepreneur is not for everyone, but if you are committed to going on this journey, dream big."
This article was first published in WomensWeekly
Enjoyed this article? Let us know your thoughts comment below:

​
Half the Sky's mission is to supply the tools that can give every woman the ability to build a successful career and be fully prepared for the future of work. So, that they can lead a healthy, prosperous and more balanced/blended lifestyle of their choosing. By building your confidence, you're setting foundations to empower yourself and your career. The world is your oyster, and it starts with you.
Enjoyed this article let us know your thoughts in the comments below:
---
About half the sky
half the sky (HTS) is a career platform for women connecting you to career opportunities at companies that care. Providing you with information, tips and strategies to navigate the rapidly changing workplace.
Sign up to get career tips and job alerts directly to your inbox! Join us to shape the future of women at work together!
---