Back to Blogs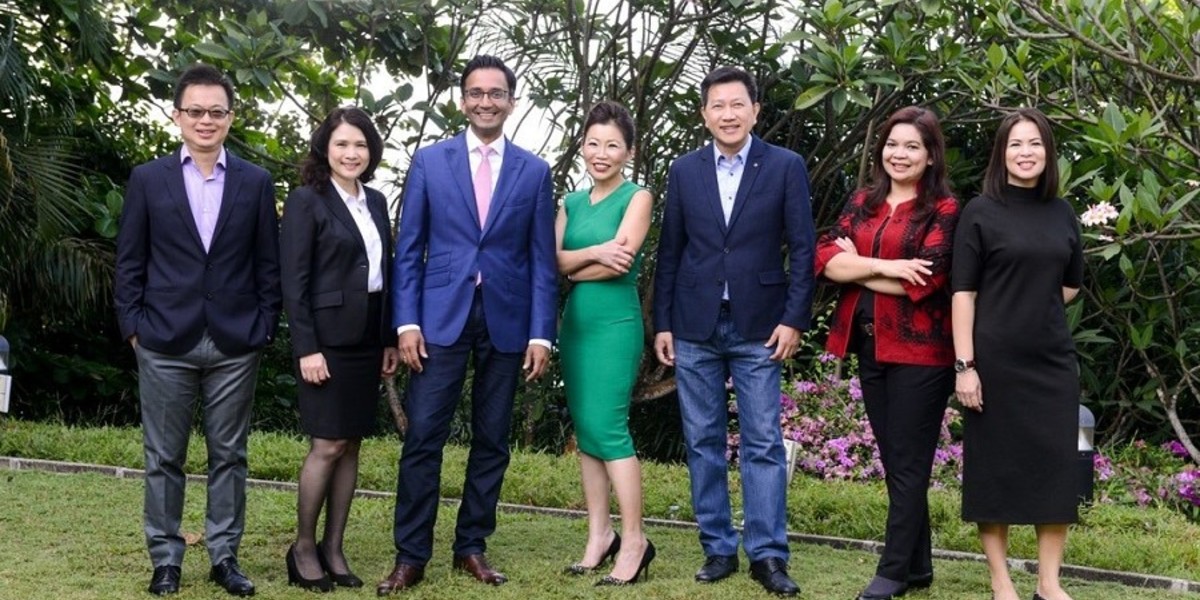 Diversity – The Key to Better Business
​The role of diversity in technology businesses is a topic that has been very close to my heart. The reason is simple: when we cultivate a diverse and inclusive workforce, we are laying the foundation for greater innovation.
To me, diversity is not only about gender, it is about acknowledging the differences that make each of us unique and harnessing them as strengths. I know what it is like to be "different." I was born in India and raised in The Netherlands through a British, Dutch, and French education system. My career thus far has included positions in The Netherlands, Belgium, the USA, the UK, Hungary, and Singapore.
This experience has shown me that teams are stronger and more creative when they incorporate different perspectives, experiences, and points of view.
In fact, research has shown that gender diversity is correlated with both profitability and value creation.A Harvard Business Review study found that companies that are gender diverse and utilize female talent effectively are 45% more likely to report improved market share and 70% more likely to report they are capturing new markets.
Here in ASEAN, I am fortunate to be working in a very diverse region. The bloc has 10 member countries, each having between one and four official languages (Collectively including English, Filipino, Indonesian, Khmer, Lao, Malay, Putonghua, Burmese, Spanish, Tamil, Thai and Vietnamese), and forty percent of the population is under the age of 30. I have witnessed first-hand the impact this can have on business. By channeling our collective diversity, we have experienced consistent year-over-year growth for the past nine quarters, and ended FY18 with 13% growth overall.
ASEAN Country Leaders (L to R):Albert Chai, Country Leader, Malaysia ;Thuy Thi Le Luong, Country Leader, Vietnam; Naveen Menon, Vice President, ASEAN Theater Leader; Bee Kheng Tay, Country Leader, Singapore; Vatsun Thirapatarapong, Country Leader, Thailand, Indochina; Marina Kacaribu, Country Leader, Indonesia;Karrie Ilagan, Country Leader, Philippines
We are keen to maintain this outstanding performance, and as such, we are relentless in our focus on identifying and cultivating the extraordinary diverse talent, while continuing to drive inclusion and diversity.
Earlier this fiscal year, we launched the ASEAN Workforce Reverse Mentoring Pilot Program, which has two primary objectives. The first is to generate greater inclusion by breaking down barriers. We paired 20 of our junior colleagues with senior leaders to give them an opportunity to "see the world" through the eyes of a Managing Director or Vice President at Cisco. At the same time, we wanted our senior executives to gain a better understanding of work that is done by Cisco staff at the grass-roots level. The expectation is that these connections will help bridge the gap between the different employee groups (whether they are diverse in age, experience, gender, abilities, ethnicity, etc.) while highlighting new perspectives and driving new ways of working.
To me, that is all about creating empathy, which in turn helps drive an inclusive, more collaborative workplace.
The second objective is to enable innovation. I have been blown away by what can happen when you give open-ended problem statements to the future leaders of Cisco. By giving them a voice and access to senior leaders, we can accelerate the implementation of these truly inspired and creative ideas, which may or may not have been realized without these connections. We will soon launch the next phase of the reverse mentoring process, which will aim to implement these new innovations with a "test and learn" approach, aligned to the APJC Breakthrough initiative, led by Miyuki Suzuki, SVP Asia Pacific and Japan.
In ASEAN, a region where female employment is at 55% and higher than the world average (see figure on the right), our theater has made a commitment to bring diverse candidates into the team.
It is not just about female employment rates. What is far more interesting to me is the impact bringing women – and other diverse candidates for that matter – into leadership can have on the business. I am thrilled that women hold four of the six country leader positions within our Excellence in Country Leadership program in ASEAN.
Putting diverse talent into high-profile and high-impact roles is one of the most significant ways an organization can sustainably alter its diversity profile. The minute that happens, the narrative starts to shift because those great leaders start to put their own thoughts, views, and vision of the world into the organization. That is what I believe to be the real "needle mover."
I am proud of the work being done in ASEAN and throughout Cisco. When we make inclusion a priority and embrace and connect diverse perspectives throughout the organization, the possibilities for uncovering new talent and driving innovation are endless. I believe this is just the start of our journey. There is a lot more to do and many more glass ceilings to crack!
This article was originally posted on here.
I'd love to hear how you think diversity and inclusion is fostering innovation and new ways of thinking.
​
Half the Sky's mission is to supply the tools that can give every woman the ability to build a successful career and be fully prepared for the future of work. So, that they can lead a healthy, prosperous and more balanced/blended lifestyle of their choosing. By building your confidence, you're setting foundations to empower yourself and your career. The world is your oyster, and it starts with you.
Enjoyed this article let us know your thoughts in the comments below:
---
About half the sky
half the sky (HTS) is a career platform for women connecting you to career opportunities at companies that care. Providing you with information, tips and strategies to navigate the rapidly changing workplace.
Sign up to get career tips and job alerts directly to your inbox! Join us to shape the future of women at work together!
---