Back to Blogs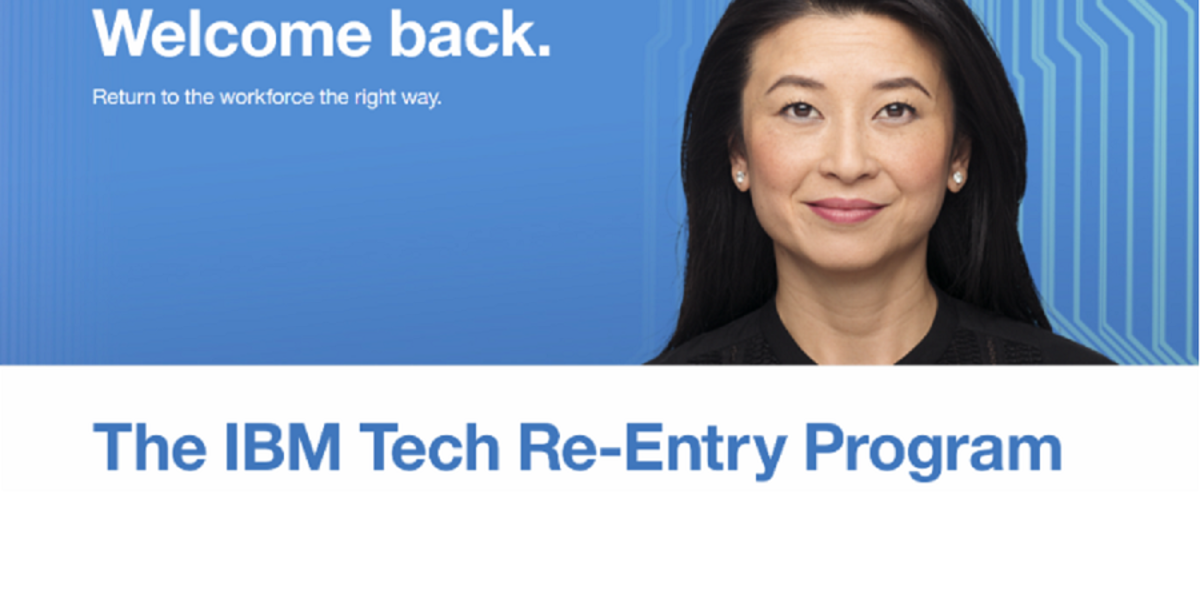 These Women in Security Talk About Re-Launching Their Careers After a Long Parental Break
​IBM Tech Re-entry Program was developed to bring back talented technical professionals who took a break from the workforce and were looking to restart their careers. In IBM India, the program was successfully launched in 2018 where we on-boarded the first batch of re-launchers for Security roles. We've chatted with these two women from the first batch, and asked them about their experience with the program.
Neeta Naik
Software Engineer for IBM Security
"I started my career as a Trainee Software Engineer in the year 2006 and worked in technology roles for the next 8 years. In the year 2014 I became a proud mother and decided to take a career break to attend to my baby. When my son/daughter turned 3 and a half I started looking for opportunities to re-start my career. However, I faced multiple rejections at interviews due to the break in my career. Around this time, IBM had launched the Tech Re-entry program for roles in Security and I realized this was my opportunity. I applied for the role and I was selected!
The orientation program, conversation cafes, meetings with senior women professionals and weekly meetings with the program HR partners during the 3-month internship period boosted my confidence. My team mates and managers were very co-operative and I felt everyone wanted me to succeed in my endeavor to re-start my career. At the end of the internship I was offered a regular role at IBM which I believe signified my successful re-integration in the workforce.
I would say re-initiating one's career is like taking an injection! There is momentary pain but once it's over, it's smooth sailing from thereon."
Sridevi Narayanaswamy
Security Services Specialist for IBM Security
"I started my career in 2007 as a Linux Administrator and continued to work until 2014, when I took a maternity break to look after my child. After four years of career break, I began looking for opportunities to make a comeback to the corporate world. That is when I came across IBM's Tech Re-Entry program. I applied for the internship and got selected!
IBM Tech Re-Entry program, I believe, is a great initiative for professionals looking to re-launch their careers after a break. The structured on-boarding, focused mentoring and regular discussions with senior management has greatly benefited me.
In my view, a career gap does not necessarily mean a decline in capabilities; but one must make an effort to stay up to date with the latest technologies and developments in the industries. Additionally, a strong support system in the workplace is vital to ensure a smooth transition in the workforce. The support and constant motivation I have received from my manager and co-workers has helped me immensely."
We are now embarking on the second wave of hiring in India and are looking for professionals interested in Cloud Sales roles. Interested candidates may visit the IBM India Tech Re-Entry site to know more.
To learn more about the program and joint he IBM talent network!
The original article was published here.
Enjoyed this article? Let us know your thoughts comment below:

​
Half the Sky's mission is to supply the tools that can give every woman the ability to build a successful career and be fully prepared for the future of work. So, that they can lead a healthy, prosperous and more balanced/blended lifestyle of their choosing. By building your confidence, you're setting foundations to empower yourself and your career. The world is your oyster, and it starts with you.
Enjoyed this article let us know your thoughts in the comments below:
---
About half the sky
half the sky (HTS) is a career platform for women connecting you to career opportunities at companies that care. Providing you with information, tips and strategies to navigate the rapidly changing workplace.
Sign up to get career tips and job alerts directly to your inbox! Join us to shape the future of women at work together!
---