Back to Blogs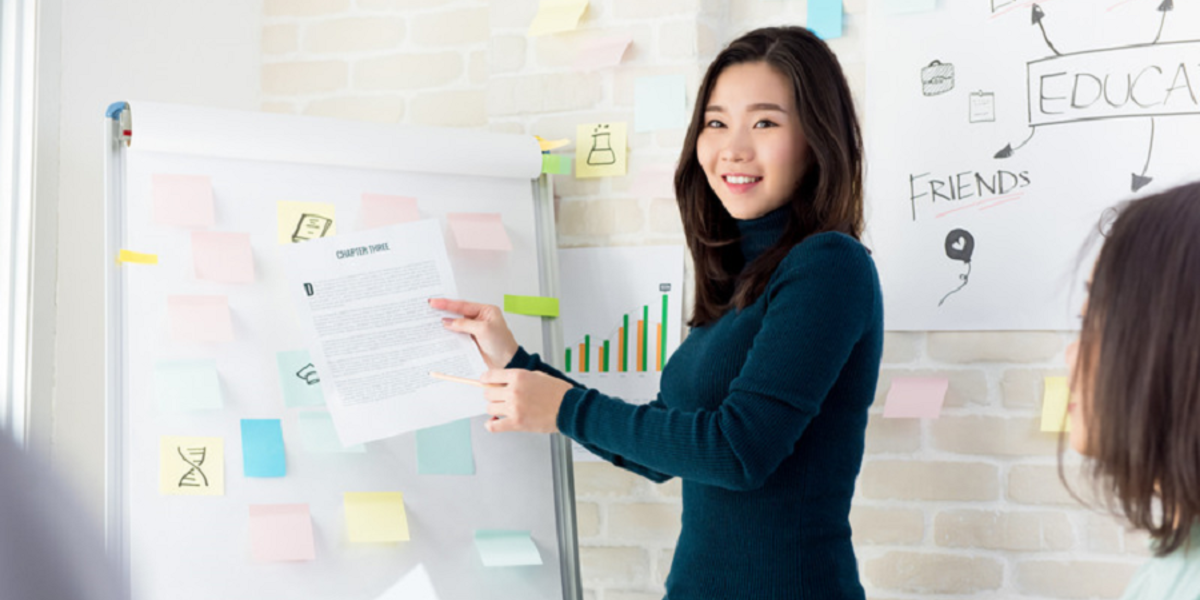 How to practice lifelong learning and stay relevant throughout your career
Learning is an enduring process, it starts at birth and you don't stop until you die. But sometimes, we tend to get lost in our life routines and forget to press the pause button and think about the direction we are heading towards. Are we continuously learning to improve ourselves or just doing the same things to let life get by? Many times we get carried away by the overwhelming things happening around us that we lose sight of our future goals and forget that we should keep learning even if we have attained a degree, masters or PhD.
We must be on learning overdrive, constantly learning-unlearning-relearning to stay ahead
According to Center for Creative Leadership, learning a new skill improves your multitasking abilities and also stimulates neurons in your brain which overtime helps you become more agile and self-aware. With the economy and society rapidly changing due to technological disruption, we need to be constantly studying the market trends and equipping ourselves with new skills to sustain oneself and not get left behind.
It is a challenge especially when we have time constraint with our jobs and roles in our lives but if we don't follow a process of learn-unlearn-and relearn, then the future will be ever more challenging. If you don't know where to start, on this journey then keep reading. We have come up with 4 practical ways to keep learning that you can slip into your daily routine so you can keep up with the ever evolving world. Even if it's just 30 minutes or an hour a day, at least you are learning instead of being stagnant.
Read, read, read
Once known as the best way to gain knowledge, this practice is now long absent to the younger generations. In a child's life, learning how to read is so significant in their developmental growth because it allows them to comprehend the world around them. There is literally no drawbacks on picking up a book to read. And if there ever was an apocalypse where technology is unavailable, a book will be your best friend to survive.
Almost anything can be learned from books, even how to improve your communication skills and coding. Look into the areas in your job that you need to enhance. Ask your superior on feedback about your weakness and work on them. For example, if you lack in confidence, pick up a self-help book on how to boost your confidence. Just remember to put them to practice when you're done with the book. Make it a habit to finish at least one book per month and break them down to reading 5 pages per day. Bring along the book when you have extra time during lunch or while travelling on the train to work. Check out our recommendations.
2. Listening to podcast
If reading isn't your thing and you're not willing to give up on your tech devices, afraid not, there is still hope for you. Podcasts have grown popular as a way to express or receive insights on someone's experiences. What makes it so captivating, is the raw personality and emotions it captures, because it's coming from a real person's perspective and you can listen to topics that our of interest to you. It's like listening to the radio but having the control to listen to what you like while attaining knowledge.
Just put on a podcast while you're on your way to work in the morning to wake up your system. Learn from well-known individuals in your industry about how they attained success and what they did to get there. It will be like a boost of motivation before starting your day at work. You can get your colleagues to jump on the bandwagon and discuss about the podcast during lunch. Then, you can all put it in practice for a project at work and see the results from there.
3. Joining workshops
If you require a more hands-on way of exploring a new skill, then joining a workshop will be a great way. It usually consists of a small group of people with an instructor where you will be able to receive critiques directly or discuss the problems faced on-the-spot. The topics are normally narrowed down since it will be 1-2 days long but you'll be able to bounce questions back and forth with the class. Since you're in a class with like-minded people, it will also give you the opportunity to network and build your contacts.
Search up on Google for any workshops that you might be interested in happening nearby. It would require you to spend money on it but at the end of the day, it will be a good use of your time. And as they generally happen on weekends and holidays, you won't have to worry about being exhausted after a long day at work. Some companies even conduct numerous workshops for their employees, so don't miss out on the chance to join in. A company culture that supports learning is almost ideal while looking for a job as it promotes not only their own profit but your personal growth and productivity as well.
4. Taking up short courses
As you step into the working world and hustle to make a living, it will be hard to find the time to get back on the learning grind, you may family commitments that make it all that more difficult to find the time to study. This is where short courses comes in handy because they are designed to suit your busy schedules and allow you to learn at your own convenience. In this competitive society today, having just a degree is not as valuable as before, so having a certificate from a short course you've completed is an added advantage to your employment chances or to climb up the hierarchy.
According to General Assembly, some of the courses that you can take to move forward in your career which are prevalent in today's job market are: User Experience Design,Web Development, Project Management, Data Analyst and Programming.Some of these skills will be an aid in different aspects of your career as the future of work will largely revolve around technical skills. For example, learning UX design will allow you to help your organisation build new products and services but also communicate with clients on what changes they need to make to become more competitive.
Women will need to be skilled, mobile, and tech savvy to adapt to the new world of work
As we can see, learning doesn't stop once we get out of an educational institution, in truth what we learnt in school or at work ten years ago may not be relevant in the future as the speed of change is happing so fast. So constantly learning, is an outstanding habit to possess because it keeps us moving forward and informed about the advancements taking place across society. This will boost your self-confidence, and hopefully give you the tools to apply for that job you have always dreamed about.
Enjoyed this article let us know your thoughts comment below:
​
Half the Sky's mission is to supply the tools that can give every woman the ability to build a successful career and be fully prepared for the future of work. So, that they can lead a healthy, prosperous and more balanced/blended lifestyle of their choosing. By building your confidence, you're setting foundations to empower yourself and your career. The world is your oyster, and it starts with you.
Enjoyed this article let us know your thoughts in the comments below:
---
About half the sky
half the sky (HTS) is a career platform for women connecting you to career opportunities at companies that care. Providing you with information, tips and strategies to navigate the rapidly changing workplace.
Sign up to get career tips and job alerts directly to your inbox! Join us to shape the future of women at work together!
---