Back to Blogs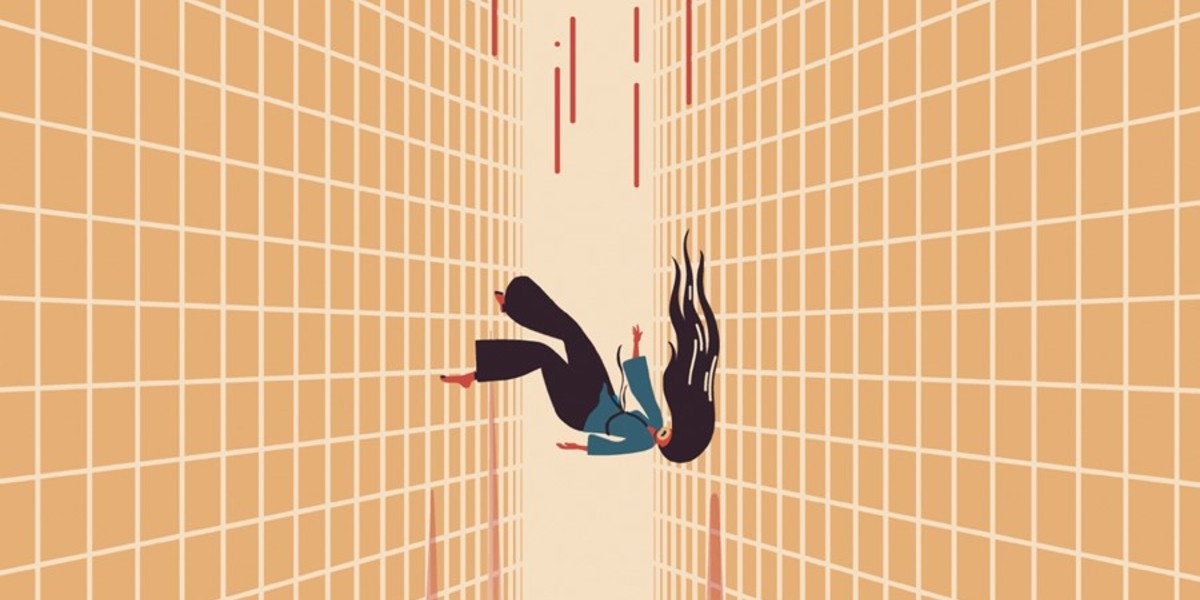 How Not To Crash And Burn
​
Chronic workplace stress is more serious than you might think it is. And with more people burning out at work, here's why you should take extra precautions to balance your work and life
When business manager Sarah Chua was clocking 13 hours a day, five days a week in a tech start-up, she thought it was normal.
That was because she had company – her colleagues stayed until nearly 9.30pm every day.
Sarah kept it up for a few months, slogging right through dinner before she called it a night at 9pm at her office in Telok Ayer. Even then, the e-mails continued to stream in from overseas clients, and the e-mail browser was the last thing she'd see before she slumped into bed.
"It's part of the work culture, where you see your colleagues working overtime to finish a project, like some sort of competition," she concludes.
"Then, I accepted overextension as a way of life." Sarah's enthusiasm dissipated four months on.
"I simply lost steam," says the 26-year-old, who had left her previous nine-to-six job at a multinational corporation for new challenges.
"I couldn't think, I was mentally exhausted, and because of that, I was forgetting things and busting deadlines. I didn't want to crawl out of bed on some days. I wasn't eating well, and I suffered from gastritis. That fear of not performing well turned me into a nervous wreck."
Even during Sarah's two-day breaks from work, she felt pressured to finish "any outstanding task", as it appeared that whoever could complete the projects ahead of the deadlines was looked up to by colleagues – and perceived by bosses – as a star performer. In today's girlboss culture, we often wear harried lifestyles as a badge of honour, as if stress, anxiety and sleeplessness were prerequisites for success.
Achieving a simpatico work-life relationship often seems so out of reach for many in the corporate hustle-and-bustle culture – and overextending has become an acceptable norm of professional life.
With more suffering from work-induced burnout, the condition is now recognised as an occupational phenomenon by the World Health Organization in its International Classification of Diseases.
Crash and Burn
The bad news: More are crashing faster from burnouts – as quickly as in a few months – as they push themselves to the limit to meet their goals, as anecdotal evidence suggests. While no study on burnout has been conducted in Singapore, that doesn't mean the syndrome is not uncommon here.
This year, a survey released by health service company Cigna showed that Singaporeans are among the most stressed at work globally, with almost one in eight considering their stress unmanageable.
Psychologist Daniel Koh of Insights Mind Centre, who sees 20 per cent more of such work stress-related cases than he did five years ago, observes: "They're multitasking and taking on big things, trying to do things at a fast pace or in a short span of time, and are afraid of stagnating in their careers.
"And they're doing it all as proof of their abilities. Now, combine that with the pursuit of success and perfection alongside expectations from peers and family, and it all becomes too much to bear. The mounting stress escalates to burnout, inevitably."
Blurred Lines
This also has a lot to do with the high levels of work-life integration today, says Associate Professor Tan Ern Ser of the National University of Singapore's sociology department.
"Digitisation keeps us connected 24/7," he adds. "The workspace extends into your own time and space via the virtual realm as long as you are connected on your portable roaming devices, such as mobile phones, tablets and laptops."
Indeed, many continue to tend to their work e-mails during vacations, as the recent results of the Brand Expedia 2018 Vacation Deprivation Study shows.
The study was conducted on 11,000 adults in full-time employment across 19 markets, including 300 respondents in Singapore.
Fifty-three per cent in Singapore said they stay connected to their work while on vacation, and 79 per cent check their e-mail or voicemail at least once.
The reason: Local respondents felt that their co-workers expected them to be available. And 30 per cent – the third highest after India and Malaysia – are expected by their supervisors to be in "standby" mode.
This is added to the fact that half of Singapore workers surveyed said they take fewer days of annual leave than the number of days they're entitled to.
The main reason: They're unable to take time off from work.
Singapore was most recently ranked 32 out of 40 countries (based on work-life balance) in a 2019 study by Kisi, an international firm offering solutions for Internet of Things access control.
Prof Tan says: "Some may be willing to forgo work-life balance if the job promises to be financially rewarding, say, in five to 10 years."
But he warns that the mismatch between expectations and reality could blur the lines between work and play.
He says: "Chasing that attractive prize may be physically exhausting, especially if you're married with young children. You have to decide what's good enough in terms of job rewards and lifestyle. Prioritise family time and me time, and take care of your physical and mental health."
Listen to your Body
Sarah left the start-up in her fourth month. She took a month to "reset" her mind and body before starting her next job. Her mantra: Shut down by 7pm at the office, and respond to e-mails the next working day.
"Then, I couldn't even bring myself to do the things that I'm good at, and that is planning campaigns," says Sarah, who has been a business manager at an electronics company for the past year.
"Good thing is, I woke up and asked myself who I was going through all this stress for," recalls Sarah. "I think you can be successful without sacrificing your sanity and health. The first thing is to listen to your body, and that's usually (what makes it possible to spot) the red flag that tells you to pause and ask if what you're doing is all worth it."
5 signs you're about to crash
Dr Lim Boon Leng, a psychiatrist at Gleneagles Medical Centre who has treated patients for anxiety disorders arising from job stress and burnout, lists the psychological warning signs.
1. Increasingly critical and cynical about work.
2. Lethargic and unable to concentrate and focus at work.
3. Losing interest and not wanting to go to work.
4. Easily irritable with peers, customers or superiors, and overly sensitive to constructive comments.
5. Unexplained symptoms like headaches, stomach aches, lack of sleep, shortness of breath, and rapid heart rate.
This story was first published on Her World's September 2019 issue.
Enjoyed this article let us know your thoughts comment below:

​
Half the Sky's mission is to supply the tools that can give every woman the ability to build a successful career and be fully prepared for the future of work. So, that they can lead a healthy, prosperous and more balanced/blended lifestyle of their choosing. By building your confidence, you're setting foundations to empower yourself and your career. The world is your oyster, and it starts with you.
Enjoyed this article let us know your thoughts in the comments below:
---
About half the sky
half the sky (HTS) is a career platform for women connecting you to career opportunities at companies that care. Providing you with information, tips and strategies to navigate the rapidly changing workplace.
Sign up to get career tips and job alerts directly to your inbox! Join us to shape the future of women at work together!
---