Back to Blogs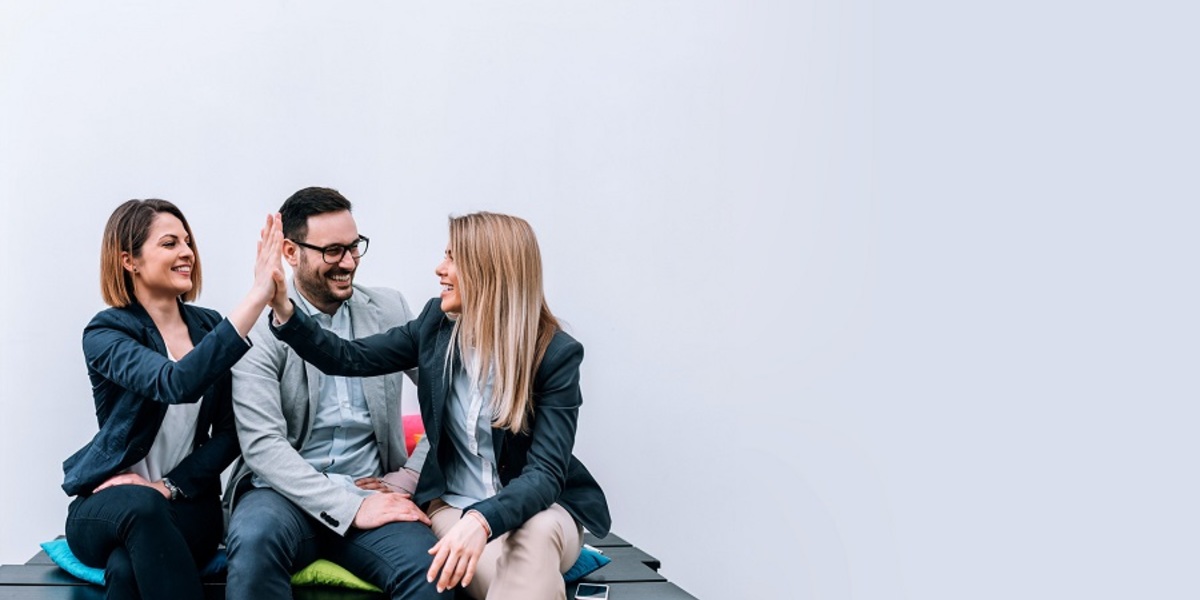 Here's 5 Steps To Bring Your Passion Back To Work
​"I love my company, but I hate my job." If that is how you feel, know that you are not alone. At some point in everyone's career, going to work may not be as thrilling as stepping into the company on the very first day. You have lost your passion, but it doesn't necessarily mean that you will need to find a new job to feel alive again. Here's the good news; there are methods to bring your job passion back. Here are simple steps to ignite the passion!
Identifying the problem
People tend to do three things when faced with a problem: they get afraid or uncomfortable and wish it would go away; but like most things in life wishing it away is not the answer. So, if you have lost your passion and motivation you will need to identify the problem. Once you have understood the problem at hand, it will be easier to tackle the elephant in the room. Here are some questions that you can ask yourself; "Are there any recent changes in the working environment that I dislike?", "Are my tasks no longer challenging or fulfilling?", and even "Are my superiors not supportive?"

2. Find something that you love
Even if you are not looking forward to work from Monday to Friday, there is bound to be one thing that you love about your job. No, we are not talking about lunchbreaks with your girls. Take some time to, relax, and reflect on your day-to-day tasks. Think of the tasks that motivates and energizes you the most during your working hours. It can be meetings, projects, collaborations, and others! Note the top five things that motivate you down and find similarities among them. That's your winning ticket!

3. Get creative with your current routine
After identifying the problem and finding out the tasks that you love, you have figured out your likes and dislikes. It is time to get a little creative! Use the five tasks that you love the most and incorporate them in your routine. As an example, if you love working different projects, perhaps you can lend a hand to a fellow colleague. Or, if you love public speaking, request for opportunities to present during meetings, and upcoming events. This will definitely help bring that passion back!

4. Request for more job responsibilities
You are probably thinking, "I hate my job, why do I need more job responsibilities?". Well, there are high chances that you have grown to use to your tasks. Like it or not, it has become a routine you can probably do with your eyes closed. By requesting for more job responsibilities, you are switching up your routine. Doing and learning something new may ignite your passion for work. Additionally, being proactive at work gets you extra credits from your superiors, too!

5. Don't forget to focus on yourself
At times, you will forget that work-life balance is crucial for your well-being. With that said, find some time to do something that you are passionate about during your off days. It can be cycling, jogging, hiking, and even gardening. Not only personal passions are important for personal growth, but it will promote happiness. When you are happy outside of work, you will have the same spirit while working.
​
Tried, but failed.
That concludes some easy steps to bring your passion back to work! If you have tried all these methods to bring your passion back to work, and nothing is working; perhaps it is time to look for a career change. Remember, switching a career is not an easy task. Figuring out your passion, finding a new job, and starting a new career takes a lot of time. With that said, take your time to figure out your next step. Good luck!
Enjoyed this article let us know your thoughts comment below:

​
Half the Sky's mission is to supply the tools that can give every woman the ability to build a successful career and be fully prepared for the future of work. So, that they can lead a healthy, prosperous and more balanced/blended lifestyle of their choosing. By building your confidence, you're setting foundations to empower yourself and your career. The world is your oyster, and it starts with you.
Enjoyed this article let us know your thoughts in the comments below:
---
About half the sky
half the sky (HTS) is a career platform for women connecting you to career opportunities at companies that care. Providing you with information, tips and strategies to navigate the rapidly changing workplace.
Sign up to get career tips and job alerts directly to your inbox! Join us to shape the future of women at work together!
---