Back to Blogs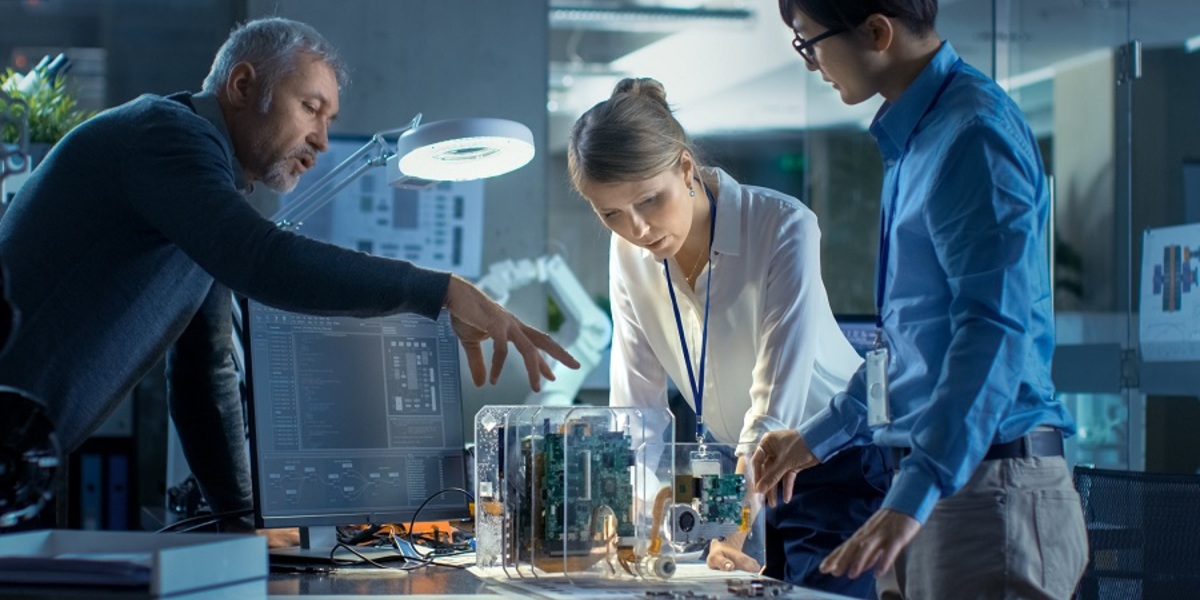 6 Industries That Are Most Vulnerable to Digital Disruption
​What do you think of when you hear the word "technology"? Do you think of the possibilities of a giant glass domed city, taking tours to outer space and maybe, flying cars? Or do you think of smart devices and machine-learning algorithms?
Regardless of what comes to mind, the fact that technology has dramatically revolutionized many different fields is beyond dispute. From capturing photos to changing how people interact with each other to the way business gets done, almost everything we do today is based on technology.
With the pace of technological change, no industry is wholly immune from the effects of technological disruption; however, some are more prone to digital disruption than others.
In this analysis, we will ascertain the likelihood of how the following six industries will be significantly altered by technology.
Healthcare
If there's one industry that is ripe for disruption, it's healthcare.
One of the latest innovations would be the practice of telehealth in healthcare organizations. In general terms, telehealth refers to a form of virtual healthcare that allows patients doctors to touch base remotely via digital communication technologies such as video conferencing or mobile apps. With this, many patients are also becoming comfortable using wireless, wearable technology that could allow long-term health monitoring– and sharing that data with their physicians.
Another way in which the medical industry has been improved and enhanced is through the usage of 3D printers. This technology offers faster prototypes, creating everything from personalized prosthetics to "poly-pills" at a fraction of the cost. The customizable aspect of 3D printing is revolutionizing organ transplants and tissue repair, and it's even able to produce realistic skin for burn victims. With 3D printing, it makes it possible for medical doctors to provide patients with a new form of treatment in a number of ways.
Whether it's medical information-sharing between patients and doctors or aiding a high-risk surgery, dynamic applications of technology are well underway to move us into the age of smart medicine.
Finance
​
Do you remember when was the last time you had to queue up at a bank? Can't quite recall?
New technology is gradually changing the face of modern banking finance, from saving to trading to making payments, which explains why most banking transactions of yours can be carried out at the comfort of your own home.
For instance, Robots (or Robotic Process Automation) are being used by financial firms to reduce labour costs. Customers are relying less and less on visiting a physical branch for their banking needs.
The other new technology that is making its way into finance is Chatbots.An AI-based program that simulates conversations with users, many of the world's leading banks are launching chatbots to assist their customers in performing several banking tasks—all to provide a more seamless and improved digital experience. Chatbots in banking have already been used by Bank of America, Wells Fargo and Capitol One for a few years; they have the capacity to perform tasks that range from checking an account balance to even offering users suggestions on how to save money.
So, will a robot be handling your taxes in the future? Very likely.
Education
Technologies like AI, machine learning and educational programs are sweeping through classrooms as educators and developers create more products to enhance education. In the big picture, technology is paving a way for new learning models to become increasingly personalized—rendering cookie-cutter traditional education to be no longer effective.
In fact, in today's fast-paced, technology-driven world, educators are empowered to create solutions that better serve their students. EdTech startups in Southeast Asia, for one, are making impressive strides toward providing quality education for millions of citizens.
Moving forward, they will need talented professionals to help develop apps, software, chatbots, and more to improve education through technology—making EdTech as an emergent growth sector throughout the region.
Customer Service
Improved customer service and new technology go hand-in-hand. But this doesn't mean that businesses no longer need personable customer service representatives to nurture customer relationships. In turn, one-on-one relationships are deemed to be more important than ever—and technology can help to make it more effective.
Artificial intelligence applications are especially common in the customer service industry. These solutions can work in tandem with humans to provide efficient and comprehensive support to customers. Automated bots can also handle repetitive tasks and basic customer inquiries, allowing customer service professionals to focus their attention on more complex cases.
Transportation
Another major area where new technological advancement has taken off is in transportation and logistics.
By 2020, it is estimated that there will be 10 million self-driving vehicles and more than 250 million smart cars hitting the road. Tesla, BMW, and Mercedes have already launched their autonomous cars, and they have proven to be very successful. Given the advanced state of driverless technologies and the amount of money invested in the sector, there is no doubt that within 10 years, driverless cars will be the norm.
Indeed, the implications of technology in the transportation industry will be immense.
Additionally, transportation companies and startups are also working to improve bottlenecks and outdated infrastructure across continents, where they develop comprehensive solutions for order deliveries, freight procurement, vehicle tracking, and ride-sharing.
As the transport industry becomes more data driven, the talent profile will also shift as new skills will be needed in the workforce to keep up with ongoing changes.
Enjoyed this article let us know your thoughts comment below:
​
Half the Sky's mission is to supply the tools that can give every woman the ability to build a successful career and be fully prepared for the future of work. So, that they can lead a healthy, prosperous and more balanced/blended lifestyle of their choosing. By building your confidence, you're setting foundations to empower yourself and your career. The world is your oyster, and it starts with you.
Enjoyed this article let us know your thoughts in the comments below:
---
About half the sky
half the sky (HTS) is a career platform for women connecting you to career opportunities at companies that care. Providing you with information, tips and strategies to navigate the rapidly changing workplace.
Sign up to get career tips and job alerts directly to your inbox! Join us to shape the future of women at work together!
---