Back to Blogs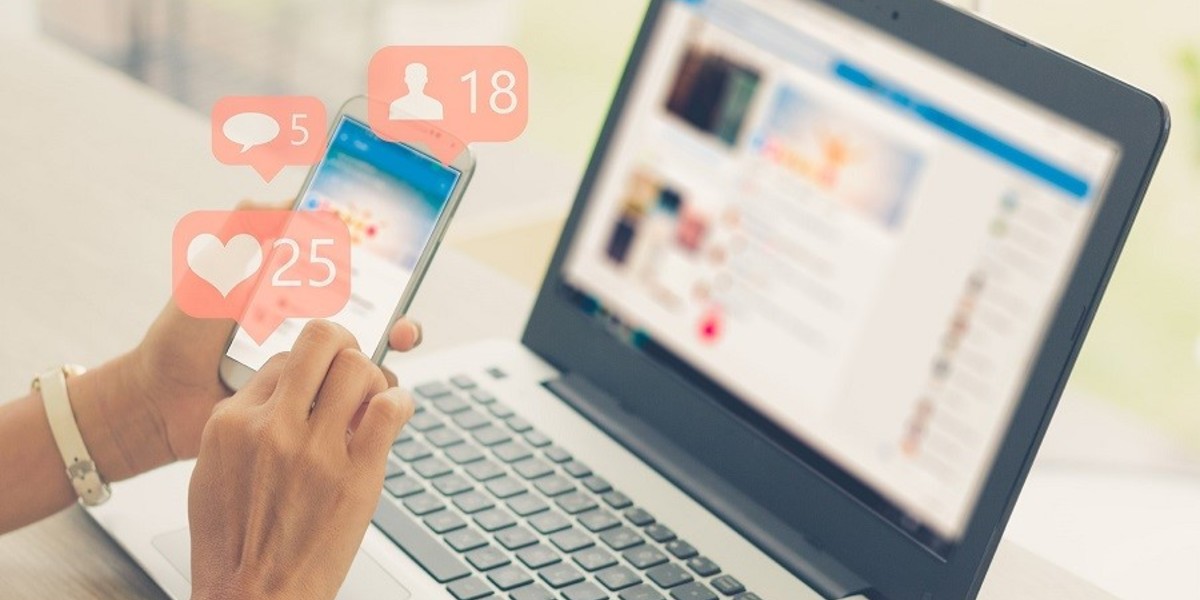 A Guide to Building a Powerful Presence on LinkedIn.
Social media plays an integral role in our lives today. It has tremendously changed the way people interact with each other and even, aids in forming new alliances.
There are a whole lot of social media platforms out there. But if you are seeking to leverage on your networks of contacts to expand your career prospects, LinkedIn is your go-to platform.
And if you are reading this article, chances are, you already have a profile set up as well.
But you may be thinking: Does it work?
In April 2018, LinkedIn announced that it has more than 500 million registered users across 200 countries, making it one of the most popular social platforms for professionals. Today, nearly every industry uses LinkedIn to find and vet job candidates, and over 90% of recruiters rely on the site, according to data from the Society of Human Resource Management.
From finding a new job to maintaining your personal brand on the web, LinkedIn is now an essential part of being a full-fledged professional in any industry.
Here, we have prepared a guide on how to improve your profile's visibility on the platform.
Complete the LinkedIn profile basics
One of the most important parts of LinkedIn is unquestionably, your profile. According to LinkedIn, filling up all the sections of your profile makes your profile eight times more likely to get discovered by potential employers.
​
​
Source:https://zapier.com/blog/linkedin-profile-tips/
Make sure that your LinkedIn profile is filled out and detailed. In fact, you may even consider your profile equivalent to an online resume. It should have all the same information that is on your resume including your qualifications, past work experience, and skills.
Don't forget to make your profile public—that's how the world can find it. Customizing your URL helps too as you will be given a link that is shareable with prospective employers and connections. At the end of the day, your profile should not be just a storage for career contacts, but a living, breathing record of your professional life.
Pro Tip: Users who list their education appear in searches up to 17 times more often than those who don't. Location is another important detail: filling out this field with where you want to work will make you appear in up to 23 times more searches.
2. Present your best headshot
First impression matters, and believe it or not, a strong LinkedIn photo makes all the difference.
On social platforms, profile photos are usually great opportunities to create a strong visual impression to a potential employer, recruiter, investor or partner. In fact, statistics show that LinkedIn members with a photo receive far more engagement: 21 times more profile views and 9 times more connection requests than someone without one.
Here's a scenario: When you dress sharply to a job interview, you are indirectly telling the employer you mean business before even saying a thing. In the same vein, taking a few extra steps to improve the quality of your profile photo on LinkedIn can go a long way in making the right impression to the right people.
​
Source:https://business.linkedin.com/talent-solutions/blog/2014/12/5-tips-for-picking-the-right-linkedin-profile-picture
According to the folks at Linkedin, the best profile photos show subjects who are:
Dressed appropriately for their role

Wearing attire that flatters their body style, in colours that complement their hair and skin tone; no busy textures, patterns, or logos

Smiling with their eyes to appear approachable and confident

Making eye contact with the camera

Wearing minimal jewelry, buttons, and headwear

Layering clothing and accessories (shirt and jacket; sweater and loose scarf)
So, make sure your LinkedIn photo is up to date (within past few years) and reflects how you look on a daily basis. But no selfies, please.
3. Highlight your experience in the summary
Your LinkedIn summary is where you tell prospective employers or recruiters who you are, what skill or experience you have, and why you are a valuable connection—all in your own words.
Whether you choose to put in career choices in context, highlight your biggest achievements, or describe your personality, the summary portion is your chance to put your best self out there.
​
Source:https://zapier.com/blog/linkedin-profile-tips/
Highlight all the roles you had and not just the 9-5 jobs you've held. It should include freelance work, side hustles, volunteer time, and one-off projects. Stick with 2-3 paragraphs that aren't longer than five sentences. People will skim your summary, so be sure to steer clear of long paragraphs.
William Arruda, CEO of Reach Personal Branding, suggests focusing on these six key pieces of information in your summary:
Significant career accomplishments

Your values and passions

Your "superpowers" (things you do better than anyone else)

Verifiable facts and statistics

What makes you different and unique

Social proof via quotes and testimonials
Also, don't forget the headline, because that's right at the top of the page when someone views your profile.
4. List your skills and get endorsements
​
Source: https://www.themuse.com/advice/10-ways-to-improve-your-linkedin-profile-in-under-5-minutes
Did you know you can add up to 50 skills to your profile, and those in your network can validate that you have those skills by "endorsing" you? This feature was rolled out in 2012 and there are now over 10 billion endorsements on the platform.
Adding skills onto your profile can give you an edge. How so? People who list at least five skills tend to receive up to 17x more profile views, according to LinkedIn. But of course, it's not just about profile views. Having relevant skills listed on your profile is a signal to others that you're proficient at your work, which will make you more attractive to potential employers.
What's more, you can also collect endorsements from friends, colleagues and professional contacts. Don't be afraid to ask for skill endorsement from colleagues or customers who have used your services. Just make sure you're willing to offer an endorsement or two in return, as reciprocation is often expected.
5. Follow and reach out to relevant people
Now that you've established your identity on LinkedIn, it's time to build your network.
Many professionals fall into the trap of creating a profile and stopping their LinkedIn journey there. To really take advantage of LinkedIn as a networking tool, it is essential that you take advantage of the social aspect of this platform.
Start connecting with the people you know, trust, and value on some professional level. Co-workers, business partners, and other professional connections are a good place to start. And instead of just saving the connections you've met throughout your professional life, actively engage with contacts by liking, sharing, and commenting on their activity.
So, get exploring!
​
Half the Sky's mission is to supply the tools that can give every woman the ability to build a successful career and be fully prepared for the future of work. So, that they can lead a healthy, prosperous and more balanced/blended lifestyle of their choosing. By building your confidence, you're setting foundations to empower yourself and your career. The world is your oyster, and it starts with you.
Enjoyed this article let us know your thoughts in the comments below:
---
About half the sky
half the sky (HTS) is a career platform for women connecting you to career opportunities at companies that care. Providing you with information, tips and strategies to navigate the rapidly changing workplace.
Sign up to get career tips and job alerts directly to your inbox! Join us to shape the future of women at work together!
---