Back to Blogs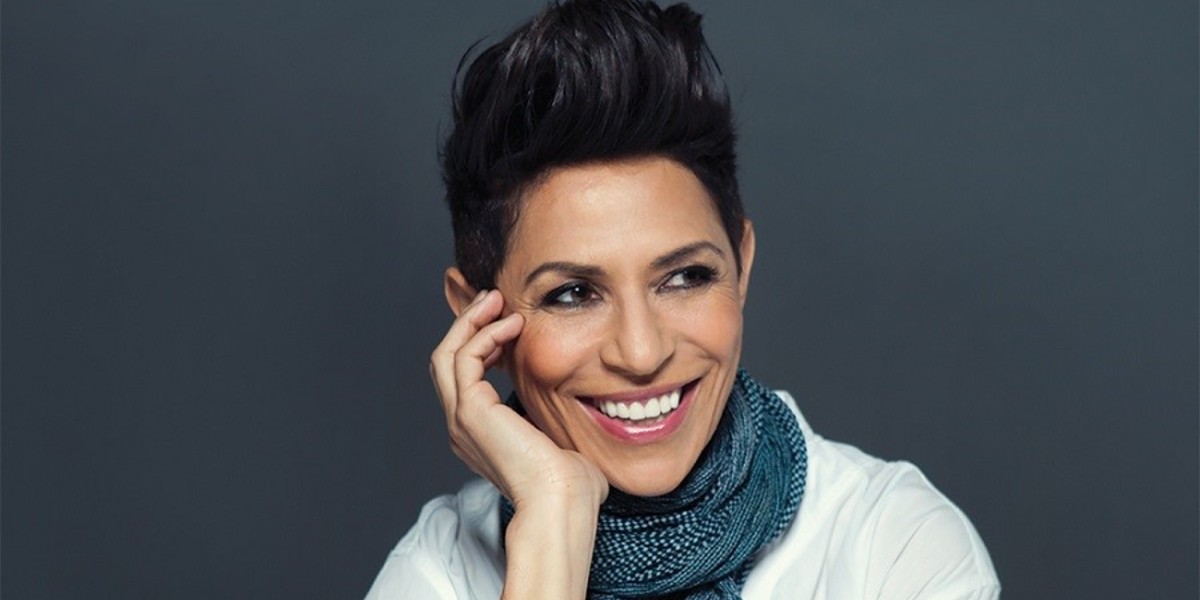 Feature Female Friday: Dominique Crenn: The First Woman with 3 Michelin Stars in the U.S.
It is said that women hold up half the sky, but too often many of us may not realize by just how much. Every week we feature a different woman in the world of business, sport, arts & culture, politics and entertainment - who we believe are empowering and inspiring others in the pursuit of building a more just world………..
She arrived in San Francisco from France in November 1988 to further her career as a chef. There, Dominique Crenn worked in some of the most famous kitchens in the country, where she trained to perfect her craft in culinary. Several fruitful years of work followed, and her first restaurant Atelier Crenn was opened in January 2011.
Three decades later, Crenn got a lifechanging call from the Michelin Guide.
And her only audible words: "Oh My God!"
Atelier Crenn was awarded not only one, but three Michelin stars.
It was the first time a woman in America has been awarded the coveted three-star rating by the prestigious French restaurant guide. Not only is this the highest honour any chef can achieve, but it also confirmed her as one of the top chefs in the world.
"It's amazing! Amazing for my team at Bar Crenn, especially at Atelier Crenn. I'm humbled. We worked so hard for so many years and this is a dream. Today we're celebrating, but tomorrow we go back to work," she tells The New York Times.
Crenn did not follow the typical route to chef stardom. She never went to culinary school, and still hasn't. Instead, she graduated with a business degree from the Academy of International Commerce. Despite having zero restaurant experience, it was her culinary talent that allowed her a fast pass in the kitchens she has worked in. "Anybody that comes in, a new person is supposed to spend six months downstairs in the basement doing prep work. I didn't. I got on the line right away." It took her two decades of hard work to refine her culinary skills by working her way up from the bottom in a series of kitchens.
Beyond her talents and work ethic, her journey as a female working in the culinary industry, however, had its challenges. Female chefs are often required to work more to prove themselves in the heavily male-dominated culinary field. "Early in my career, I was told I shouldn't try to work in a kitchen, that I should consider serving or managing instead. It was a sad narrative that was given to me, and it came from a society that didn't know better," expresses Crenn.
"Women always cook in the kitchen, but to think a woman could be a chef was like, "No, there is no way. It's too long. It's too hard." You have to really look at yourself and say, "You know what? I'm going to do it on my own, and I'm not going to let anyone to tell me yes or no."
In 2016, when Crenn was named "The World's Best Female Chef" by the prestigious World's 50 Best Restaurants List, she was honoured.
She was also outraged.
She was dismissive of awards that judge women and men's culinary skills separately. "When you give someone an award and you tell them that they are the best female chef in the world, you alienate them from their peers," she says.
"It's unbelievable. Since when we have to do a category for women?"
"I don't know why it took them so long to give female chef two Michelin stars in the U.S. There are many amazing chefs in this country who are women, and I don't know why they're not getting recognized."
She then adds: "Being the first just makes you realize they have a long way to go."
The National Restaurant Association reports that while 70% of all servers are women, female chefs only account for just 19% of chefs nationwide. This trend follows many other industries where women are underrepresented at the top, which contributes to the gender pay gap. Not to mention the slew of chefs recently accused of sexual harassment and assault.
Crenn's accomplishment shows how far behind the restaurant industry is when it comes to gender equality, but her self-made perseverance signals a path forward for advocating for women's rights.
Now that she holds the distinction of being the first female chef in America to earn three stars, she plans to further use that recognition for good: to create a platform upon which she has become one of the food industry's most vocal activists.
"It's a platform I now have; I must inspire others and make a difference."
Enjoyed this article let us know your thoughts comment below:

​
Half the Sky's mission is to supply the tools that can give every woman the ability to build a successful career and be fully prepared for the future of work. So, that they can lead a healthy, prosperous and more balanced/blended lifestyle of their choosing. By building your confidence, you're setting foundations to empower yourself and your career. The world is your oyster, and it starts with you.
Enjoyed this article let us know your thoughts in the comments below:
---
About half the sky
half the sky (HTS) is a career platform for women connecting you to career opportunities at companies that care. Providing you with information, tips and strategies to navigate the rapidly changing workplace.
Sign up to get career tips and job alerts directly to your inbox! Join us to shape the future of women at work together!
---