Back to Blogs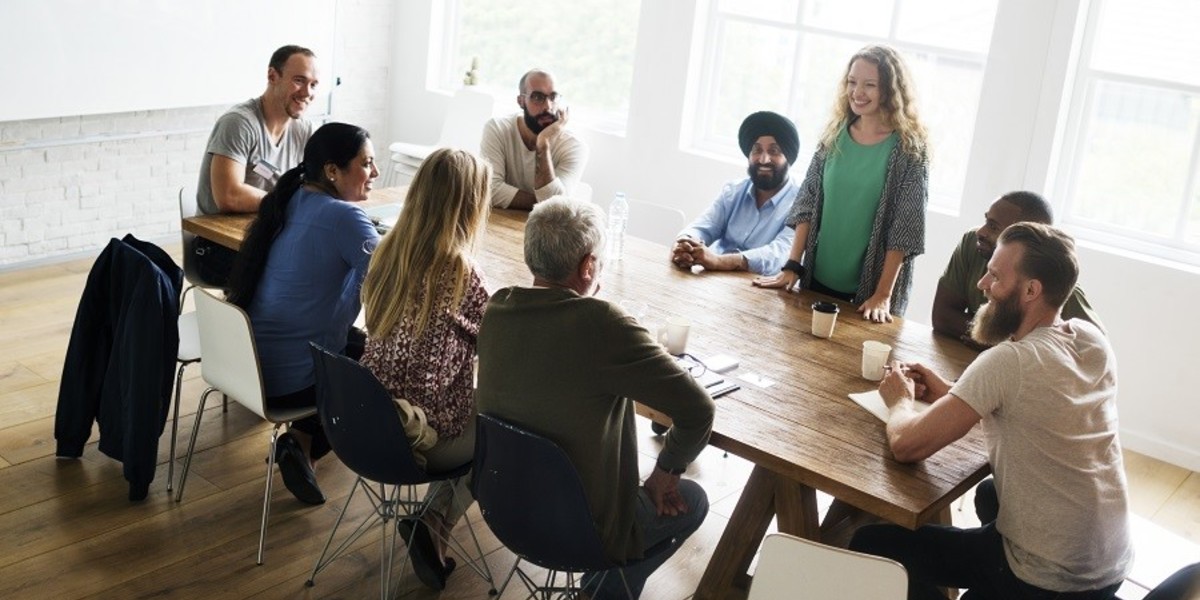 7 Tips to Network More Effecively
​They say: "It's not what you know. It's who you know."
Networking is, arguably, one of the most important skills to keep your professional development continuous. Knowing how to build, maintain and utilize a professional network can open doors to amazing opportunities behind them. And if done well, it could even be the key to landing your dream job.
So, where do you begin, you ask?
Networking is important from the get-go. But there is a difference between aimless networking and intentional networking—a big one! It is key that you make the right connections for the career path you intend to pursue.
Here are seven tips for you to build a strong professional network.
1. Have an actionable plan
Like growing a business, networking works best when carried out strategically. Ivan Misner, Chief Visionary Officer of BNI, emphasizes on the importance of having a networking strategy as this will increase your chances of meeting the right people.
Before you start connecting, try to identify some networking goals. For instance, are you looking for a business partner? Or a mentor, maybe? Take some time to think about who you want to meet.
Once that is done, start making a list of your contacts. Write down the names of all the people you know professionally, starting from your college alumnus, companies you worked with, and those you met at your current workplaces. Then, create an action plan to get in touch with them.
Trust us, it makes a whole lot of difference when you network intentionally.
2. Practice your elevator pitch
Aside from your business cards, be prepared to deliver a good elevator pitch.
An elevator pitch is similar to a personal selling statement, yet different from a sales pitch because it's be more of a conversation starter. As you draft your pitch, consider your objective as well. Are you promoting your organization, or looking for a career move? All these would require different scripts.
"An effective elevator pitch could be the difference between a new connection and a lost opportunity", saysY udy Pineiro, career advisor of Top Resume. So, know what you do, and how to talk about it well. Once you have this ready, practice it a few times in front of the mirror. You'll feel much more confident come the time of the professional networking event.
3. Attend the right events
Did you know that 85% of people find jobs through networking? Clearly, you want to leverage on this—and what better place to network than events?
Thanks to the internet, there are plenty of ways to search for events, conferences and even, industry-focused networking events, all categorized by their geographic locations.
Two of the most well-known platforms include:
Eventbrite: This event-based platform provides categorized search and maps of local free and paid events. You'll find events from casual mixers to formal panel discussions and conferences

Facebook: Discover upcoming local events by joining a group on Facebook. This social media app will filter events by time, date, location and category to keep you updated with what's happening locally.
4. Do your research
So, you have settled on an event. Now, it's time to do your due diligence.
Your objective is to learn as much about the crowd before attending the event. Research on the speakers and attendees (if possible) of the event. You can do this by following the hashtag thread on social media platforms to see who is posting about the event. Or sometimes, the invitation platform (e.g., Eventbrite, Paperless Post) will share the RSVP list.
When you have some names, "Google them. Look up their LinkedIn page. See if they have a personal or business website. Look at their Facebook page or profile to learn about what's important to them or what they're working on," as suggested by Selena Soo, the founder of Impacting Millions. Equipping yourself with the necessary information maximizes the chance that those conversations will be effective and memorable.
By doing so, you will know exactly what to expect and have less to fear.
5. Be inquisitive
A key thing to remember when it comes to networking; it is a two-way street, always. Networking is all about relationship building, and not about shoving your sales pitch down others' throats.
When you meet someone, simply introduce yourself or try a casual question to start things off: "How are you liking the event?" or "What do you do?" You can practice an introduction but remember to allow for a natural flow in the discussion.
Also, to keep the conversation going, be inquisitive. One of the networking go-tos is to ask people for advice.
For example, instead of asking: "How'd you get into marketing?"
Maybe frame it into something that solicits their personal advice: "I'm actually looking to venture into marketing myself—I'd love to hear any tips you have for getting my foot in this field."
Asking thoughtful questions shows sincerity and builds trust because it actively shows an interest in someone's opinions and thoughts.
6. More listening, less talking
Here's something that won't come off as a surprise: people love talking about themselves. And professional networking is no different.
Many people go into networking trying to tell you who they are and what they do. It is important to realize this, and even more important to listen.
So, if you have asked another person for their advice or opinion, make sure they have the chance to offer it. "Be genuine and avoid putting yourself in the spotlight," Samantha Cortez of Doctor Felix suggests. "Your goal is to build initial connections and collect cards. It's important to not go in with a 'What can I get out of it for myself?' mentality."

7. Follow up and follow through
You have attended the necessary events and collected several name cards. Good on you! However, the most important part of a networking event happens after the event itself, which is to follow up.
Timing is of the essence when writing a follow-up letter to a contact you met at the event. By following up, you solidify the relationship with that person. So, be sure to send a follow-up email within 24 hours of meeting him or her.
In your follow up email, remind the person of a memorable moment of your conversation so they can quickly recall your exchange. Tell them what it was that stood out for you about them and give them that compliment. If you told someone you'd get in touch with them, do it and reaffirm your intention to assist in any way you can.
For example, you might say, "I would love to continue our discussion of best practices in cloud computing. Perhaps we could meet next week and discuss further over coffee?"
In the end, networking is about building effective relationships with people in your field.
Enjoyed this article let us know your thoughts comment below:

​
Half the Sky's mission is to supply the tools that can give every woman the ability to build a successful career and be fully prepared for the future of work. So, that they can lead a healthy, prosperous and more balanced/blended lifestyle of their choosing. By building your confidence, you're setting foundations to empower yourself and your career. The world is your oyster, and it starts with you.
Enjoyed this article let us know your thoughts in the comments below:
---
About half the sky
half the sky (HTS) is a career platform for women connecting you to career opportunities at companies that care. Providing you with information, tips and strategies to navigate the rapidly changing workplace.
Sign up to get career tips and job alerts directly to your inbox! Join us to shape the future of women at work together!
---