Back to Blogs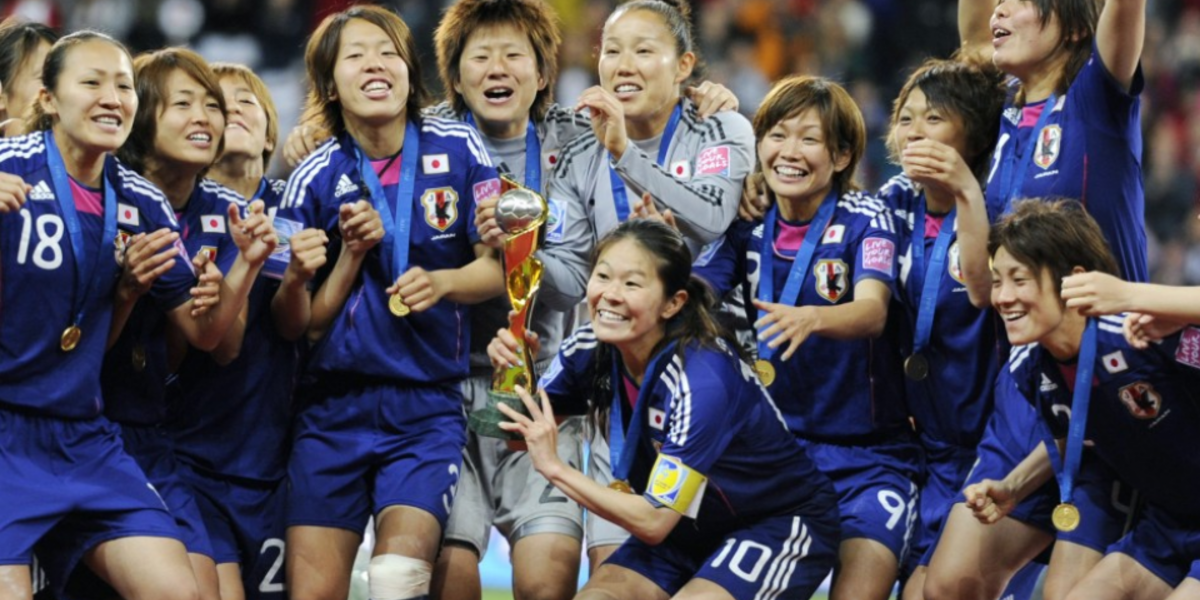 Women's Football: The Long Battle for Recognition and Respect
​Football is said to have the power to bring the world together. And in terms of single sports event, nothing beats the World Cup.
The 2019 FIFA Women's World Cup™ kicked off in France on June 7 and was off to a record-breaking start. The US beat Thailand 13-0, claiming the biggest ever Women World Cup's victory win. A record of 6.9 million tuned in to watch England take down Cameroon, making it the UK's most watched women's game of all time.
The viewing figures are proof that interest in women's football is growing. With increased media coverage, this is attracting a burgeoning fan base, higher attendances at matches and multimillion global sponsorship deals.
Visa, for one, is FIFA's biggest sponsor this year. Its global marketing campaign' One Moment Can Change the Game' aims to champion women's achievements, on and off the pitch.
More than a sponsorship, the payments giant aims to make a stand for female empowerment and acceptance, as well as being a catalyst for change ahead.
While this is great news for the sport, there are still lesser interest in women's national football compared to men's teams.
Women's football has come a long way in the past few years—but misogyny on the pitch is still not beaten. Sepp Blatter, the former head of FIFA caused a stir in January 2004 when he suggested female footballers should wear "more feminine clothes".
"Let the women play in more feminine clothes like they do in volleyball," says Blatter at that time.
"They could, for example, have tighter shorts."
He then adds, "Female players are pretty, if you excuse me for saying so, and they already have some different rules to men – such as playing with a lighter ball. That decision was taken to create a more female aesthetic, so why not do it in fashion?"
A lot of this criticism came from male sports commentators. "I mean, I'm not a sexist person, but a woman has no business being down there trying to make some comment about a football game," says Andy Rooney, the "60 Minutes" commentator.
Those comments are not surprising as women are constantly pressured to prove their femininity and market themselves as sexual objects in the women's game. Instead of celebrating their achievements on the pitch, women's football teams (even the world's best players) are always told to: "Tone it down, ladies!"
Responding to that criticism, Abby Wambach, a former player for the USWNT, tweeted: "For all that have issue with many goals: for some players this is [their] first World Cup goal, and they should be excited. Would you tell a men's team to not score or celebrate?"
What's even more outrageous is that women players, even three-time World Cup winners, are not entitled to equal pay with men's team because they're not performing "equal work". Zhao Lina, a 26-year-old goalkeeper who played for China at the 2016 Olympics, earns a meagre sum of 10,000 yuan ($1,500) a month—and she is, supposedly, the highest-earner.
Her male counterpart Wang Delai, on the other hand, earns at least $47,000 per week.
Clearly, women's football is particularly rife with double standards
Despite the hurdles and blatant misogyny inherent in the game, the rise of women's football appears to be on an unstoppable path. In 2017, the English Football Association for example, launched 'Gameplan for Growth', a four-year campaign to double the number of players and fans in the women's game by 2020.
And it's working.
In 2018, the number of women and girls playing football across all levels are up by 9% to 2.7 million. And it is not just players. This initiative has increased the number of female coaches by 24% and female referees, by 13%.
Things are also picking up in China the world's most populous nation. As the number of female players increases year on year, more parents are also seen to be supporting their daughters' participation in football.
A mother, Joyce Qu from Ningbo, one of China's more affluent cities, describes the determination of her daughter to play football despite the social stigma:
"My daughter (aged 7) loves playing football, but the only team she can join is for boys – she is smaller and younger than them. She is not very good, but she enjoys chasing after the football. My husband is not happy that she is playing. He says she will get too brown and her muscles will get too big and wants her to stop – but my daughter refuses not to play!"
Fast forward to 2019, women's football is a totally different ball game and this is not without the persistence of its rockstar players.
One of the most globally recognised women players is Marta Vieira da Silva, the captain of the Brazilian women's national football team, who is shattering the glass ceiling with her world record goals. Her dazzling achievements have not only inspired young women wanting to play the game, but also those watching in the stands. With her pioneering success, Marta has helped shape the next generation of prodigious talents by showing them what was possible.
Not to mention, a new ground breaking chapter was written in Hong Kong, where Chan Yuen Tin, a 27-year old female coach of Eastern SC, who in the 2015/2016 season, earned the title of the first female coach to lead a men's team to victory in a major championship. And that was just the beginning of her many achievements.
It is a sign that things are changing.
With match attendances on the rise, more women and girls are engaging in the sport than ever before. Thanks to players like Marta and Chan, women's football heralds progress to level the playing field. But for the most part, it signifies that football can be a viable career choice for female players as it is for men.
​
About half the sky
half the sky (HTS) is a career platform for women in Asia. We connect women to career opportunities at companies that care. We also want to equip you with information, tips and strategies to navigate the workplace today and the future.
Sign up to find better jobs, get career tips and job alerts directly to your inbox!
​
Half the Sky's mission is to supply the tools that can give every woman the ability to build a successful career and be fully prepared for the future of work. So, that they can lead a healthy, prosperous and more balanced/blended lifestyle of their choosing. By building your confidence, you're setting foundations to empower yourself and your career. The world is your oyster, and it starts with you.
Enjoyed this article let us know your thoughts in the comments below:
---
About half the sky
half the sky (HTS) is a career platform for women connecting you to career opportunities at companies that care. Providing you with information, tips and strategies to navigate the rapidly changing workplace.
Sign up to get career tips and job alerts directly to your inbox! Join us to shape the future of women at work together!
---