Back to Blogs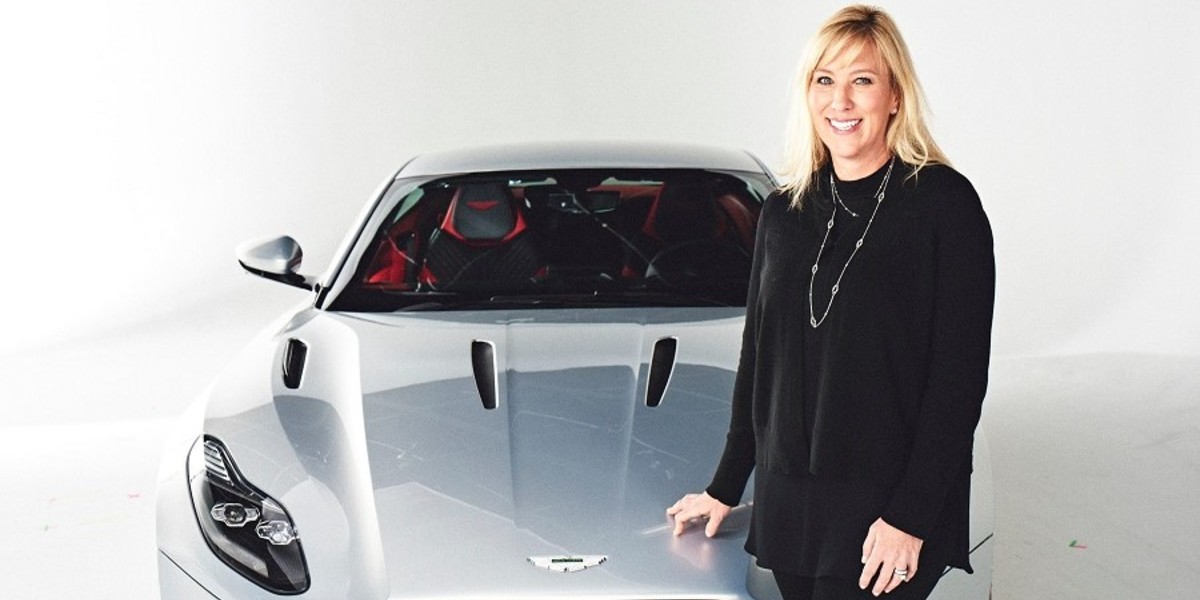 People Moves - Aston Martin - appoints Laura Schwab - CEO Americas
​Latest Career News on Prominent Female Executives across Industry:
Luxury British sports car maker Aston Martin has its first female president in the firm's 105-year history. Laura Schwab, head of Aston Martin the Americas, said her promotion signalled a "pivotal moment in time for women" in the sports car industry – traditionally considered a male-dominated bastion.
It's a significant move for the car maker whose enduring image is James Bond (played by Sean Connery) slouching against the bonnet of a 1964 Aston Martin DB5i n the movie Goldfinger.
After rising through the ranks for 15 years atJaguar Land Rover, Schwab was originally poached by Aston Martin in October 2015 to lead its Americas operations.
Then, a month after accepting the presidency position, she discovered she was pregnant. While she admitted to being initially nervous about revealing her status, she praised the Aston Martin workplace as being "super supportive" throughout her entire pregnancy.
As head of Aston Martin the Americas, Schwab is the first female president in the company's 105-year history. She and Mary Barra, the CEO of General Motors, are the only two women to lead auto manufacturers in the male-dominated industry.
"I treat this honor very seriously, as so many people love this brand," Schwab said. "I'm especially lucky to play a part in our tremendous history, as we embark on what we refer to as our 'Second Century.'"
Enjoyed this article let us know your thoughts comment below:
​
Half the Sky's mission is to supply the tools that can give every woman the ability to build a successful career and be fully prepared for the future of work. So, that they can lead a healthy, prosperous and more balanced/blended lifestyle of their choosing. By building your confidence, you're setting foundations to empower yourself and your career. The world is your oyster, and it starts with you.
Enjoyed this article let us know your thoughts in the comments below:
---
About half the sky
half the sky (HTS) is a career platform for women connecting you to career opportunities at companies that care. Providing you with information, tips and strategies to navigate the rapidly changing workplace.
Sign up to get career tips and job alerts directly to your inbox! Join us to shape the future of women at work together!
---