Back to Blogs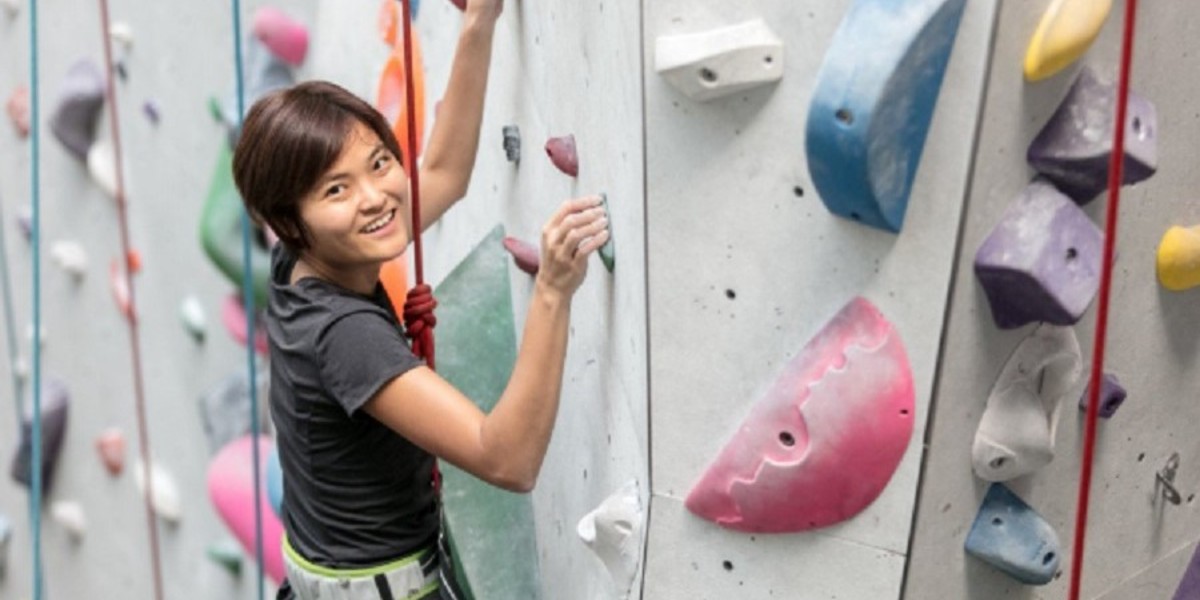 Feature Female Friday: Hooi Ling Tan
It is said that women hold up half the sky, but too often many of us may not realize by just how much. Every week we feature a different woman in the world of business, sport, arts & culture, politics and entertainment - who we believe are empowering and inspiring others in the pursuit of building a more just world………..
Tan Hooi Ling may help run a US$14 billion (S$19 billion) tech start-up in an industry that favours the outspoken, but she is not cut from the same cloth as your typical TED talk star.
Tan is co-founder of Singapore-based ride-hailing company Grab, which started as a taxi-hailing company but has since branched out into everything from payments to food delivery, in the process becoming Southeast Asia's most valuable start-up.
For years the face of the company had been chief executive Anthony Tan (no relation), the more extroverted of the two who took the lead in pitching investors and speaking to media.
But more recently Ling - as she's commonly known - has had to overcome her introversion and get out in front of people. Lots of people. She was the keynote speaker at the RISE technology conference in Hong Kong last year, and was the focus of a widely-anticipated, onstage interview with Kara Swisher, venerable US tech journalist and co-founder of technology news site Recode.
Ling also co-chaired the World Economic Forum on ASEAN last year, spoke at Money 20/20 in March and gave live TV interviews with news outlets like Bloomberg and CNBC.
Ling acknowledges that such public appearances are all part of running Grab, but even her public relations team knows to only schedule such events once every couple of months. She admits that such engagements take a lot out of her.
"When I have to do day-long activities, conferences, be on a panel … it's not that I don't enjoy speaking to people, but it takes energy away," said Ling in an interview with the Post. "After I do it, I will just hole myself up in my apartment or hotel room for the entire evening, with activities like reading a book, taking a walk or having a meal by myself."
In this interview series, where a Post journalist interacts with an interviewee over an activity of their choice, settling on the activity took some doing. We toyed with the idea of swing dancing, which Ling tried for a brief period of time while working in San Francisco, but the logistics did not work out.
Tennis was also floated as a possibility, but we eventually settled on rock-climbing - an activity she tried and enjoyed at a team-building event in Boulder, Colorado.
Ling showed up right on time for our 10am indoor rock-climbing session at Climb Central, a gym with rock-climbing walls that tower through the centre of Kallang Wave mall, next to Singapore's national stadium.
Dressed in a dark grey T-shirt, coupled with shorts worn over a pair of black tights, she looked ready for the two hours of climbing we had scheduled.
"This is the most fun start to a work day I've ever had," she said as we put on the required safety harnesses.
As a child, Ling suffered from asthma so she embraced physical activities to help maintain fitness. After a brief try at swimming, she switched to badminton where she made it to the state team while still a teenager.
Lithe and lean, she has the perfect build for a rock-climber. For Ling, rock-climbing is an activity that requires a good balance between strategy and action. Scrambling up the wall without thinking would be a waste of energy because you may not take the most efficient path.
But spend too much time pondering your next move and your arms are likely to give out before you reach the top. Given her analytical and contemplative personality, it was not difficult to see how she was drawn to such an activity.
Before long, Ling is scaling the wall next to me, reaching strategically for handholds and footholds as she made her way up the 12-metre high wall. In contrast, I struggled my way up - a general lack of fitness and arm strength resulted in my getting stuck halfway to the top, unsure of how to proceed, yet unwilling to throw in the towel.
"See that red foothold to your right? You can reach it, grab that [climbing] hold and step up to your right," Ling explained patiently. She was ahead of me on the wall, but stopped and even climbed down to give advice while waiting for me to make progress on my climb.
Tan Hooi Ling, Grab co-founder, photographed in Singapore from South China Morning Post.
As many Grab employees would attest, it is not uncharacteristic of Ling to jump into "problem-solving" mode. At the company she oversees people operations, new business and overseas strategy, spending much of her workday in meetings to analyse how best to take the company forward.
For all of her business management skills, few may know that her background is in engineering. Growing up in a middle-class family in Kuala Lumpur, her love for tinkering with gadgets and fixing things came from watching her father do the same.
Ling pursued a chemical engineering degree in Britain which she "thoroughly enjoyed" but soon realised during an industrial placement at a pharmaceutical company that even though engineers were critically important to the process, it was the business managers who called shots.
"In order to truly make the best decisions and incorporate what the engineering perspective cared about, you needed to be able to talk to the business managers," Ling said. "If you don't speak their language, you won't be able to make change."
She began researching masters programs in finance and management and around the same time signed up for an event held by consultancy firm McKinsey & Company.
"There was free food, and it was level 47 of [one of the] tallest buildings [in Britain] - I was like, sign me up," she said. "I didn't even know what the company did."
Tan eventually landed a job at McKinsey in Malaysia and decided she could learn the business management skills she needed on the job. McKinsey later sponsored her MBA education at Harvard University - where she met Grab co-founder Anthony Tan.
When we first spoke to Ling in July last year, she told us she had the "typical preconceptions" of Anthony Tan as a rich man's son. Back then, her business partner was better known as the scion of Tan Chong Motor, a Malaysian firm founded by his grandfather, which today assembles and distributes Nissan cars across Southeast Asia.
Later, when the two decided to start Grab (then called MyTeksi) after winning a business competition based on the idea of improving safety for passengers in Southeast Asia, her family and friends were understandably concerned.
"They'd ask me why I was starting [Grab] with Anthony [who was] from a rich family … someone who didn't need to work," she said.
Anthony Tan turned out to be one of the hardest working people she has ever met and together they have steered Grab to become a platform that serves hundreds of millions of users.
Although the two had started the company, after graduating with her MBA Ling had to return to McKinsey to serve out her bond with the firm, and later moved on to Salesforce, a San Francisco-based software company, before returning full-time to work at Grab in 2015.
Before then, she would take time out of her schedule to help the company in whatever way she could, once even taking a two-week vacation during her time at Salesforce for a five-country tour around Southeast Asia to attend meetings for Grab.
"It was the hardest two weeks I'd ever worked [for a long time]. I took a lot of late night calls," she said. "It was fun."
While the co-founders have become multimillionaires - Anthony Tan was estimated to be worth US$300 million by Forbes last year - wealth is not the ultimate motivator for Ling.
Grab is Southeast Asia's most valuable start-up. Photo: Handout
What drives her, she says, is working towards what she believes in, starting from the initial motivation to solve Malaysia's taxi safety problem to now helping drivers and merchants on Grab's multiple platforms to make a living.
"I've always wanted to get to a point where I did not need to worry about [money], and I got to that point when I was working in San Francisco," she said. "That's where it ended for me."

"I don't take any of this fortune for granted. But is it what drives me? Definitely not."
As our session at Climb Central comes to an end, Ling bids a friendly goodbye, puts her backpack on and heads to the nearby pickup point to await a Grab ride that will take her back to company headquarters.
A chance for one last question, though said more in jest than anything else: Does she get special priority that shoots her to the top of the queue for a Grab ride?
The answer, as expected, was "no" - she, too, waits for her turn like everyone else."If there's a problem that passengers face, we want to know so that we can solve it," she said.
Within minutes, her ride arrived. She bade us a last farewell before slipping into the car, no doubt diving back into her emails and messages as it pulled away from the kerb- probably glad to be in her own company once more.
This article was first published in South China Morning Post.
Enjoyed this article let us know your thoughts comment below:
​
Half the Sky's mission is to supply the tools that can give every woman the ability to build a successful career and be fully prepared for the future of work. So, that they can lead a healthy, prosperous and more balanced/blended lifestyle of their choosing. By building your confidence, you're setting foundations to empower yourself and your career. The world is your oyster, and it starts with you.
Enjoyed this article let us know your thoughts in the comments below:
---
About half the sky
half the sky (HTS) is a career platform for women connecting you to career opportunities at companies that care. Providing you with information, tips and strategies to navigate the rapidly changing workplace.
Sign up to get career tips and job alerts directly to your inbox! Join us to shape the future of women at work together!
---