Back to Blogs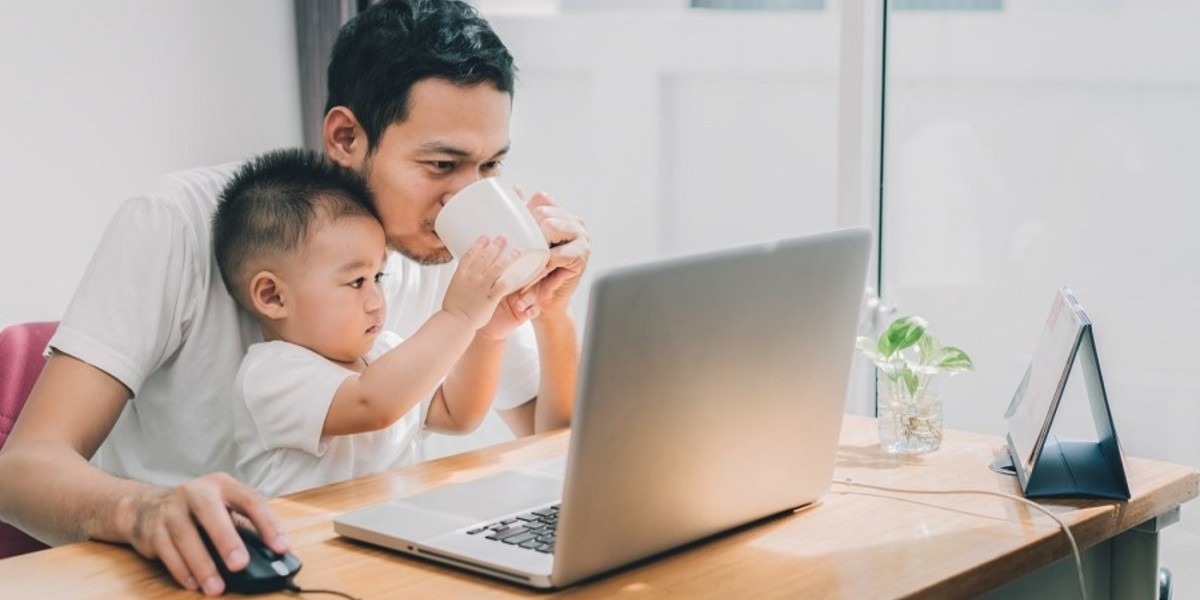 Fathers want bosses' support in balancing family, career: Poll
​Efforts to support new mums in the workforce have been growing in recent years, and it appears dads also want to do more to better balance their careers and family life.
A survey out this week found a remarkable 97 per cent of working fathers with young children said they would be attracted to an employer that supports them in managing work and family commitments.
This is up from 89 per cent in a similar survey in 2014, even exceeding the 92 per cent of working mothers who said they felt that way.
Of those polled, 95 per cent of dads said that they would be more productive if their company gave them the flexibility to manage personal and work commitments - up from 87 per cent in 2014.
Additionally, 63 per cent of working dads said they would consider leaving a company if there was a lack of work-life programmes, up from half in 2014.
The survey was conducted from March to August last year and commissioned by the Tripartite Alliance for Fair and Progressive Employment Practices (Tafep) in partnership with The Straits Times.
Mr Martin Hill, associate director for human resources at Randstad Singapore, said flexi-work trends are on the rise as fathers are more active in raising their children, instead of just being the breadwinner.
Employers are also becoming more supportive of both parents' desires to manage work and family.
Mercer Singapore partner Godelieve van Dooren said companies are investing in more paternity leave days, as well as family care and childcare leave, and flexi-work arrangements for all employees.
34%: Dads on flexi-time schemes, such as staggered start and end times, last year.

26%: Dads on teleworking schemes.

1%: Dads on part-time work.
One example is global spirits giant Diageo. Starting next month, it will give 26 weeks of leave to both male and female staff here when they become new parents.
Tafep general manager Roslyn Ten said: "Flexibility for working dads will not only allow them to continue to be productive at work while taking parenting duties in their stride, but also help their wives to pursue their career aspirations."
But organisations do not yet provide for working dads as much as they do for working mums, said organisational psychology expert Klaus Templer from the Singapore University of Social Sciences.
"Top management would need to take a strategic decision to change the culture, so as to attract and maintain the best people," he said.
Around 34 per cent of dads were on flexi-time schemes such as staggered start and end times last year, with teleworking the next most popular option at 26 per cent. Four years earlier, only 15 per cent were on either of these schemes.
Just 1 per cent of working dads surveyed were on part-time work last year, compared with 10 per cent of working mums.
Although not commonly used, the part-time option has been a boon for Mr Chong Ee Jay, 39, an engagement strategist at pro-family charity Focus on the Family Singapore.
He works 32 hours a week so that he can look after his toddler son and support his parents, who live alone. His wife, who is not working, cares for her ailing father.
"I am in a better frame of mind to juggle and manage work and family schedules," Mr Chong said, adding that he feels less stressed and is therefore able to help more at home.
Staggered hours was the most popular flexi-work option for working mums with young children.
Ms Farhanah Mohamed Amin, 34, an executive in the State Courts' knowledge management team, said that working from 9am to 6.30pm, instead of 8.30am to 6pm, has made a big difference to her mornings.
She previously had to wake her son early and drop him off with a caregiver before heading to work.
Joining the flexi-hour scheme two years ago gave her "more breathing space for the morning routine", she said, adding that her son and his caregiver are happier now.
Flexibility was the main reason that Tafep's senior marketing manager Leow Shin Yee, 41, decided to return to work after taking an eight-year break to start a family.
"My biggest challenge is in managing the demands of full-time work and spending quality time with my two young children," she said.
By starting and ending work early, she can pick her children up from childcare on time. She also works from home once a week.
This article was first published on June.12th, 2019, for Straits Times
Enjoyed this article let us know your thoughts comment below:
​
Half the Sky's mission is to supply the tools that can give every woman the ability to build a successful career and be fully prepared for the future of work. So, that they can lead a healthy, prosperous and more balanced/blended lifestyle of their choosing. By building your confidence, you're setting foundations to empower yourself and your career. The world is your oyster, and it starts with you.
Enjoyed this article let us know your thoughts in the comments below:
---
About half the sky
half the sky (HTS) is a career platform for women connecting you to career opportunities at companies that care. Providing you with information, tips and strategies to navigate the rapidly changing workplace.
Sign up to get career tips and job alerts directly to your inbox! Join us to shape the future of women at work together!
---