Back to Blogs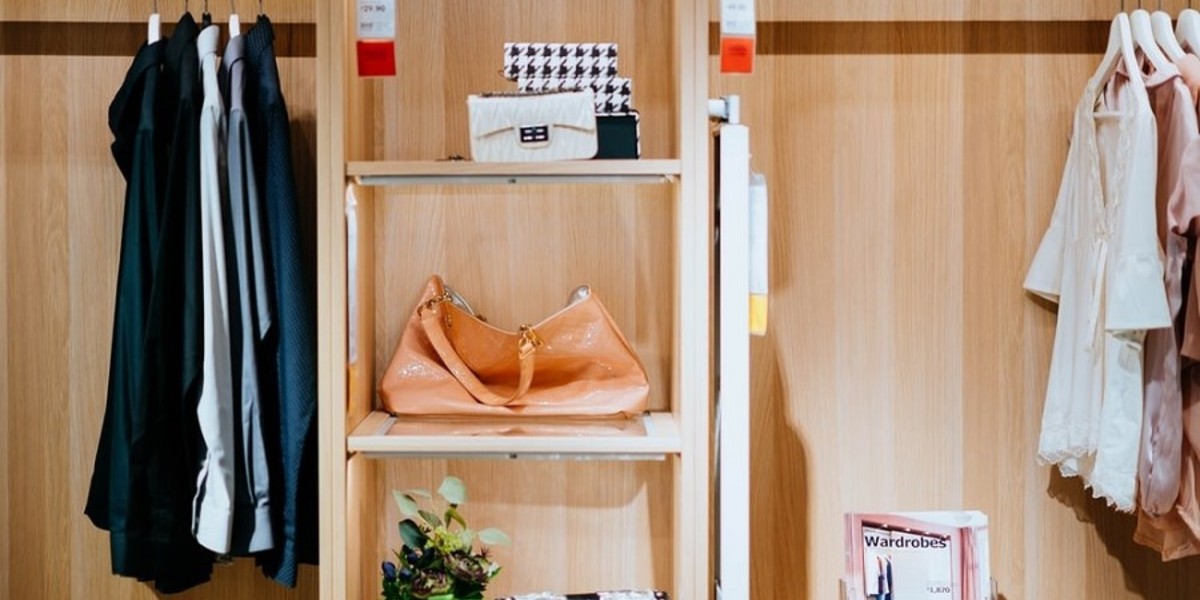 Six step guide to revamp your work wardrobe
​My friend Jo is a high-flying lawyer, jet setting all over the world for her job with a leading investment firm. One of the secrets of her success is the way she dresses. Her motto: "Wear great clothes. You never know whom you'll meet!"
I agree, as your appearance is the ultimate non-verbal communicator and in the eyes of others will make some kind of statement positive or negative. The hard truth is first impressions count and your appearance is the major key to create a good first impression.
"Dress for the job you want, not the job you have"
Recently, I've been struggling with my work wardrobe as I'm sure many of us do. As a professional in executive recruiting for the last ten years it was fairly easy for me to put together my work wardrobe as the industry dress code was relatively formal – whether meeting with clients or a high-flying candidate you always dressed to impress.
Now I'm not quite so sure how I should dress. As a budding tech entrepreneur building half the sky a career platform for women– I've been told I need to fit in with the tech industry dress code which usually consists of business casual or ultra-casual that being jeans, T - shirt and trainers.
I'm not sure whether that's the right dress code for me, the more I stared into my wardrobe wondering how I should revamp my style for my new career journey it dawned on me that the most important element of a dress code in my opinion is to accentuate your own personal brand. Find what works for you, not what works for everyone else.
When it comes to fashion tips, I'm no Daniel Boey, but I have picked up a few tricks throughout the years that I would like to share with you. So if you're starting a new job, and you need a new wardrobe or a experienced executive that wants to revamp things these are my tips for building a work wardrobe from scratch for any budget.
Here's how:
Step 1 Massimo Dutti or Zara for Suits
​
(Picture here with Anna Haotanto- CEO of financial and investment website The New Savvy)
First off, I'm a big fan of suits: the entire blazer + pants + skirt combo allows me to mix and match and pull off a classic and professional look that will stand the test of time. Suits have always been the ultimate power dressing and I love it!
Now you may think it will cost you a huge amount to invest in a suit but there are several options for high quality well priced suits you can acquire at brands like Massimo Dutti or Zara.
So, pick a day with a great sale, and pick up a suit in a classic, seasonless color, like black or grey. Then, head to the sale rack and grab a pair of pants in a different shade.
Step 2: Uniqlo or Love Bonito for Tops
(Picture from Uniqlo)
Next up, tops. Whether you're headed into the office or out for after work drinks your colleagues, a must have wardrobe staple is a set of good blouses that allows you to keep on the move with ta variety of options you need.
For me I love the options provided by Uniqlo as they range from very simple blouses to more stylish fashion-conscious ones – giving the ability to mix it with dress pants or jeans on a casual Friday – all at affordable prices.
​
Love Bonito a local Singaporean online retailer also provides very stylish blouses for work at all price points check them out here.
Step 3: Online Boutiques Net a porter for Stand-Out Pieces
​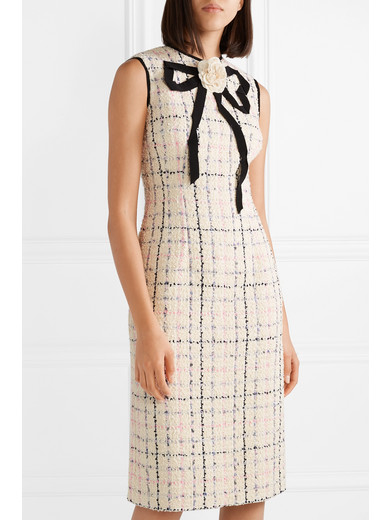 Now that we've covered some of the basic staples it's time to hunt down a couple of standout pieces that will go a long way in making your work look a little different than everyone else's. Look for one dress and one skirt in a bold, solid color or print, like orange, green, or royal blue.
I love Net-A-Porter which has a variety of styles at a slightly higher price point, however they offer some great deals sometimes 50-80% discount, now that's a deal.
Step 4: Charles & Keith, Nine West, or Zalora for Shoes
​
​
When it comes to the great shoes debate: Comfortable flats vs Heels. I'm firmly in the camp of comfortable shoes every time. Don't get me wrong I always love a beautiful pair of high heels but it's just not practical when rushing from meeting to meeting.
That said, you definitely need a pair of heels when heading to a must win business meeting and you want to evoke a sense of authority and power, which serves women well in a professional setting. It's all about the extra height!
Plus, you don't have to pay full price for them. Head to Charles & Keith and pick up the latest styles also check out brands like Nine West or shop online at Zalora. You should be able to pick up two pairs under $100. Look for one pair of basic black pumps, and another in a neutral color, like grey, brown, or nude.
Step 5: Lovisa, Zara and Net-A-Porter for Accessories
Now, accessories can be tricky to pull off in the workplace, it's all about finding a middle ground. You want to add accessories that polish off a look but aren't too over-the-top.Lovisa and Zara offer great on trend colourful pieces.
Look for a few belts, scarves, watches and standout bracelets and necklaces on Net-A-Porter that complement your clothing purchases.
Step 6: Style Theory for a complete alternative!
​
​
Now if you have read all the steps above and you are still unsure on how to revamp your wardrobe or just don't have the time or space in your wardrobe -Style Theory stands out as a great alternative. Its a subscription-based model where women subscribe to the platform paying a monthly fee to get access to thousands of designer items. From workwear to party dresses, women can choose any items they want, wear them, and return them to get something new to wear again. It is literally an extension of a woman's wardrobe, stored in the cloud. A great cost effective option for building a new wardrobe dont you think!

Now, it's time to pull it all together. Just remember, clothes are just tools to convey a positive and winning message about yourself and your ability to succeed. Have fun creating your wardrobe!
Enjoyed this article let us know your thoughts comment below:

​
Half the Sky's mission is to supply the tools that can give every woman the ability to build a successful career and be fully prepared for the future of work. So, that they can lead a healthy, prosperous and more balanced/blended lifestyle of their choosing. By building your confidence, you're setting foundations to empower yourself and your career. The world is your oyster, and it starts with you.
Enjoyed this article let us know your thoughts in the comments below:
---
About half the sky
half the sky (HTS) is a career platform for women connecting you to career opportunities at companies that care. Providing you with information, tips and strategies to navigate the rapidly changing workplace.
Sign up to get career tips and job alerts directly to your inbox! Join us to shape the future of women at work together!
---