Back to Blogs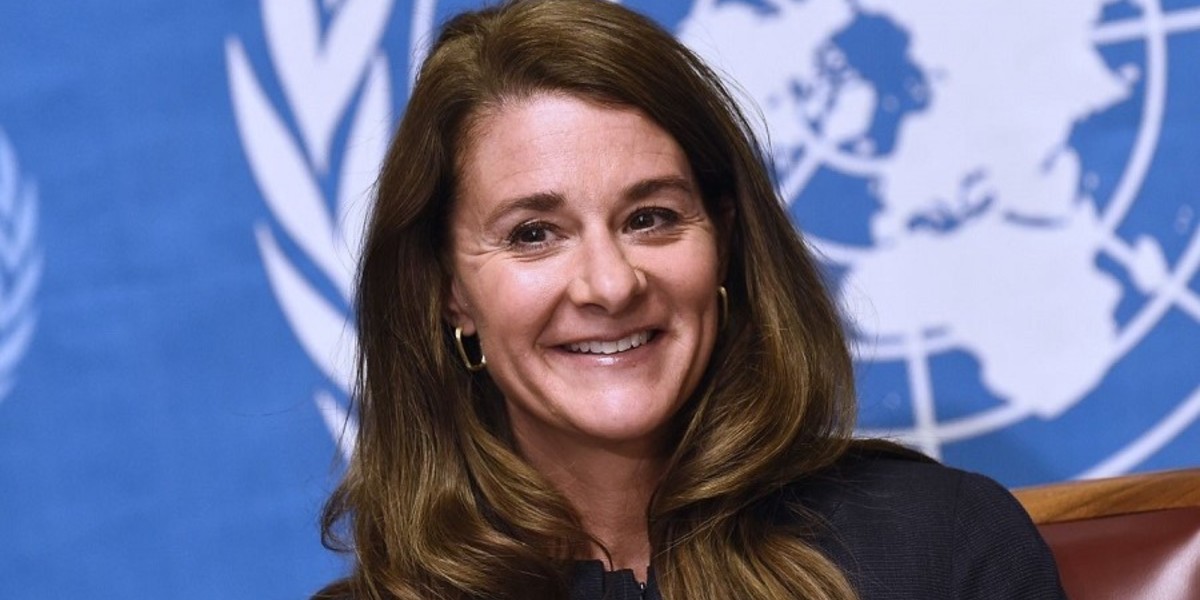 Feature Female Friday: Melinda Gates
​It is said that women hold up half the sky, but too often many of us may not realize by just how much. Every week we feature a different woman in the world of business, sport, arts & culture, politics and entertainment - who we believe are empowering and inspiring others in the pursuit of building a more just world………..
You hear the name, and you think: Microsoft, and wife of the wealthiest man on earth.
But did you know Bill and Melinda Gates have given away more money than anyone in world history? Not only is the couple rich, they are generous. And much of their wealth goes to people living right here in Asia.
Fortune, fame, and a successful career in the corporate world are not what make Melinda Gates one of the greatest female leaders in the world; her determination in giving out what she has to help those who are in need and help advancing equity in the world is what we respect and admire about her.
Melinda was having a successful career in Microsoft as a general manager in the Information Products department when she met her future husband Bill Gates. The two married after a few years dating and Melinda eventually left her job when she gave birth to their first children. Like many women, she made the decision because she felt fulfilling her responsibility as a loving mom was more important.
Nevertheless, it did not mark the end of Melinda's career. She has never thought of wasting her talents and skills, and more importantly, she is committed to positive social impact. She was aware that she could have done more and thanks to her experience as a mother, she was inspired to direct her energy toward the non-profit world and that she tried to incorporate the unique perspective as a woman and a mother into her work.
As Melinda describes,
""It's a great segue into a different path [because] a lot of skills I learned at Microsoft are absolutely skills I rely on and use [in my humanitarian work]. So I made a conscious choice that when our daughter turned one, I would get back into those interests, those issues, and start learning them."
Melinda kept the promise she made to herself and she co-founded the Bill & Melinda Gates Foundation with her husband in 2000. The foundation is currently one of the largest in the world with a charitable endowment of over $50 billion.
She is actively involved in all stages of the decision-making process of the foundation, and she often meets with local, national and international grantees and partners for various projects that target to improve health condition worldwide, to eliminate poverty in some of the world's poorest regions, to promote education, and to provide technology to libraries.
All these are done due to Melinda's one simple belief: one life on this planet is no more valuable than the next, and so equity is what she has been fighting for throughout these years.
Melinda is also a global advocate for women empowerment and in her latest book:Moment of Lift how empowering women changes the world- she highlights the need for signicant change, especially in the workplace. Noting in a recent op-ed that:
"We're sending our daughters into a workplace designed for our dads".
She also describes the negative impact gender inequality has on economic performance highlighting:
When women and minorities aren't able to dedicate themselves to advancing their careers, it holds our companies back. Research has proven that teams without diverse perspectives aren't as innovative or creative. And organizations suffer, too, when employees—both male and female—have to dedicate so much energy to simply keeping their heads above water, instead of thinking of ways to create more value. That slows down economic growth and leads to less prosperity for all.
Melinda Gates, is a successful entrepreneur, philanthropist and mother, and is a good example showing us if you are determined you can impact society in a positive way and find fulfilment by giving back for the greater good.
Enjoyed this article let us know your thoughts comment below:
​
Half the Sky's mission is to supply the tools that can give every woman the ability to build a successful career and be fully prepared for the future of work. So, that they can lead a healthy, prosperous and more balanced/blended lifestyle of their choosing. By building your confidence, you're setting foundations to empower yourself and your career. The world is your oyster, and it starts with you.
Enjoyed this article let us know your thoughts in the comments below:
---
About half the sky
half the sky (HTS) is a career platform for women connecting you to career opportunities at companies that care. Providing you with information, tips and strategies to navigate the rapidly changing workplace.
Sign up to get career tips and job alerts directly to your inbox! Join us to shape the future of women at work together!
---