Back to Blogs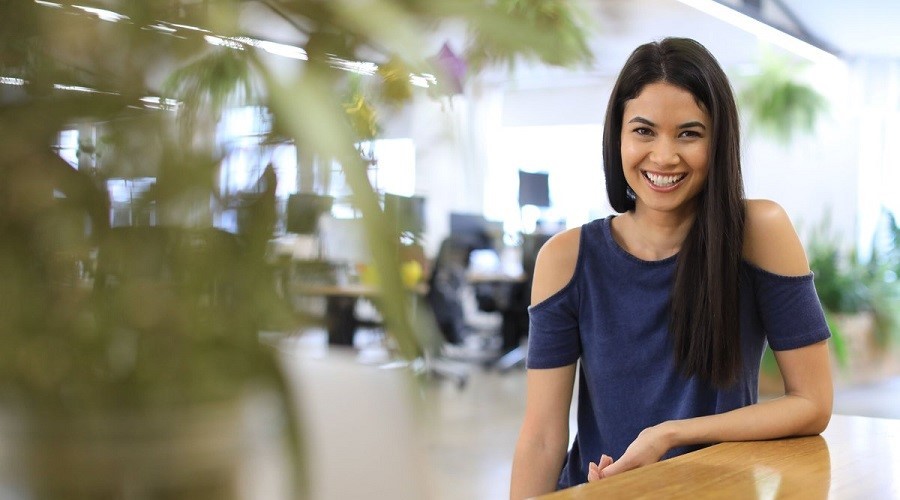 Feature Female Friday: Melanie Perkins
​It is said that women hold up half the sky, but too often many of us may not realize by just how much. Every week we feature a different woman in the world of business, sport, arts & culture, politics and entertainment - who we believe are empowering and inspiring others in the pursuit of building a more just world………..
Melanie Perkins is the 30-year-old founder of Canva a $1bln dollar valued business that is making it easier for anyone to easily design everything from greeting cards to posters, and websites to calendars. The platform is revolutionizing the way corporates and individuals design their visual presence online.
Ms Perkins was just a 19-year-old university student when she started her first company. Developing a yearbook design software company called Fusion Yearbooks from a couch in her mother's living room, in her native Australia– Her initial start-up was so successful she ended up dropping out of uni and never going back.
The serial entrepreneur, has since gone on to establish Canva the much beloved design platform – the company currently employs, more than 400 people with headquarters in Sydney and Manila, and an office in San Francisco.
Ms Perkins like many entrepreneurs before her has had to overcome a significant amount of adversity – she described in a recent interview that she was rejected 185 times as she pitched her idea to venture capitalist in Silicon Valey.
She described how she dealt with rejection in a previous interview:
Solve a problem that you feel passionately about and really believe should be solved. It's taken over nine years from the initial idea to get Canva to where it is today. It's a long journey, so make sure that you are solving a problem worth solving.Don't be afraid to jump in and get started. You can't possibly know everything you need to know about starting and running a company before you start. If you are determined to solve a problem and passionate to learn everything as you go, that is enough. Take the first steps and the rest will, eventually, follow.
The success of Canva now sees investors fly to Australia to ask Canva to let them invest. Ms Perkins is not a household name, but she is on a mission to change the world with her grand vision of "empowering the world to design". Having now achieved unicorn status, achieving a $US1 billion valuation, her next big challenge is to further grow the to a $10 billion valuation, then $100 billion.
Melanie Perkins is an inspirational figure for female entrepreneurs, designers and business executives alike – her company continues to go from strength to strength and she has a simple motivational quote for those thinking of starting their own business:
"if your determined and want it, you can just go for it".
Ms Perkins story is so amazing to hear and she is one to watch out for as she turns her company into a household name.
Enjoyed the article let us know your thoughts comment below:

​
Half the Sky's mission is to supply the tools that can give every woman the ability to build a successful career and be fully prepared for the future of work. So, that they can lead a healthy, prosperous and more balanced/blended lifestyle of their choosing. By building your confidence, you're setting foundations to empower yourself and your career. The world is your oyster, and it starts with you.
Enjoyed this article let us know your thoughts in the comments below:
---
About half the sky
half the sky (HTS) is a career platform for women connecting you to career opportunities at companies that care. Providing you with information, tips and strategies to navigate the rapidly changing workplace.
Sign up to get career tips and job alerts directly to your inbox! Join us to shape the future of women at work together!
---