Back to Blogs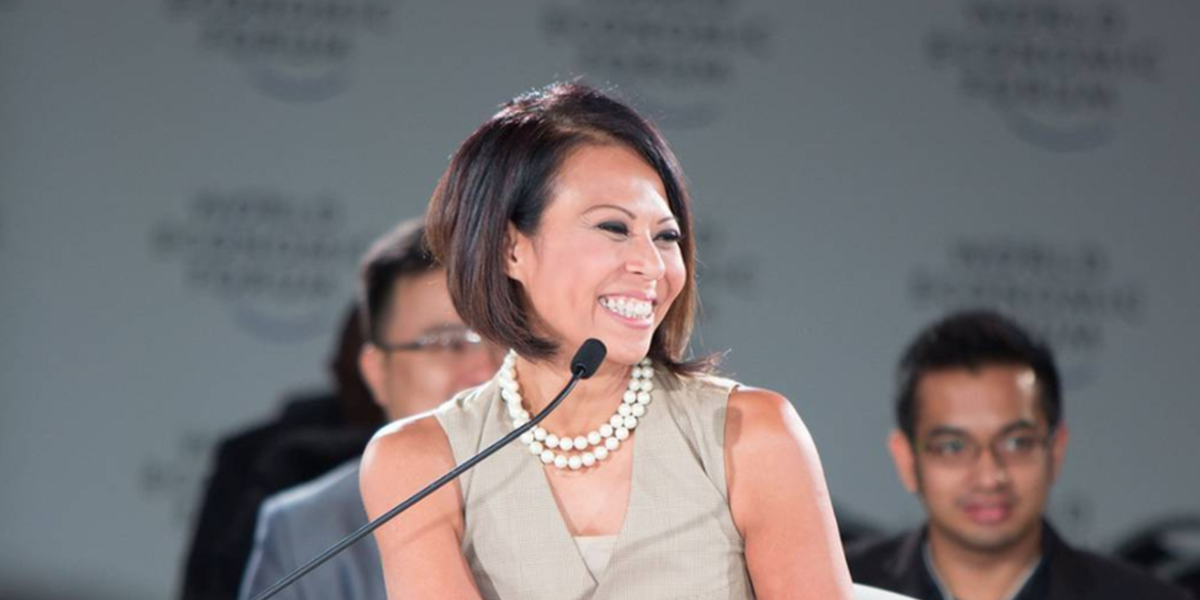 Feature Female Friday: Haslinda Amin
​It is said that women hold up half the sky, but too often many of us may not realize by just how much. Every week we feature a different woman in the world of business, sport, arts & culture, politics and entertainment - who we believe are empowering and inspiring others in the pursuit of building a more just world………..
Haslinda Amin is a regular on our TV screens the Singapore-based Chief International Correspondent (South East Asia) is the popularly known anchor and correspondent of Bloomberg Media Television. She is also host and executive producer of talk show 'High Flyers'.
As a correspondent, she has been covering Southeast Asian politics for over a decade. Interviewing the most prominent political and business leaders in the region and the world. From the late great Lee Kwan Yew, Mahathir Mohamad, Anwar Ibrahim, Joko Widodo, Benigno Aquino, Thaksin Shinawatra, Tony Blair, Joe Biden, Al Gore, Timothy Geithner, Paul Volcker, Jean-Claude Trichet, Stanley Fischer, John Travolta and Jenson Button.
She has been at the heart of events driving the transformation of Asia. Haslinda has reported on major financial and political developments such as Suharto's downfall, the bloody anti-government clashes in Thailand and elections across ASEAN,India and Pakistan.
She described live reporting during the anti-government clashes in Bangkok as her most harrowing:
"I'll never forget the time when I had to report live from Bangkok in 2010. Street riots were everywhere, and protests had turned bloody and violent. Many of the journalists were afraid that we were in danger – even though most of us were in bulletproof vests! Bullets were flying around, more than 100 people were injured and dozens were killed… I think having my life put at risk really puts into perspective what I have to go through as a journalist to bring accurate, breaking news to people".
Haslinda also speaks regularly at conferences like those hosted by the World Economic Forum,Asia Pacific Economic Cooperation, ASEAN and Asian Development Bank. Asking the tough questions and holding the world's most powerful leaders accountable – Haslinda sits on the board of UNWOMEN Singapore Committee – supporting the causes of women empowerment and gender equality across Asia.
She's been a stalwart of our screens, with an aura of style, grace and steeliness. Haslinda has travelled around the world to cover significant situations, with a desire to show what's happening in other parts of the world; to document these issues and hopefully help us to make the right change.
Haslinda is an inspiring female leader and we look forward to many more years of inspiring news reporting.
Enjoyed this article let us know your thoughts comment below:
​
Half the Sky's mission is to supply the tools that can give every woman the ability to build a successful career and be fully prepared for the future of work. So, that they can lead a healthy, prosperous and more balanced/blended lifestyle of their choosing. By building your confidence, you're setting foundations to empower yourself and your career. The world is your oyster, and it starts with you.
Enjoyed this article let us know your thoughts in the comments below:
---
About half the sky
half the sky (HTS) is a career platform for women connecting you to career opportunities at companies that care. Providing you with information, tips and strategies to navigate the rapidly changing workplace.
Sign up to get career tips and job alerts directly to your inbox! Join us to shape the future of women at work together!
---