Back to Blogs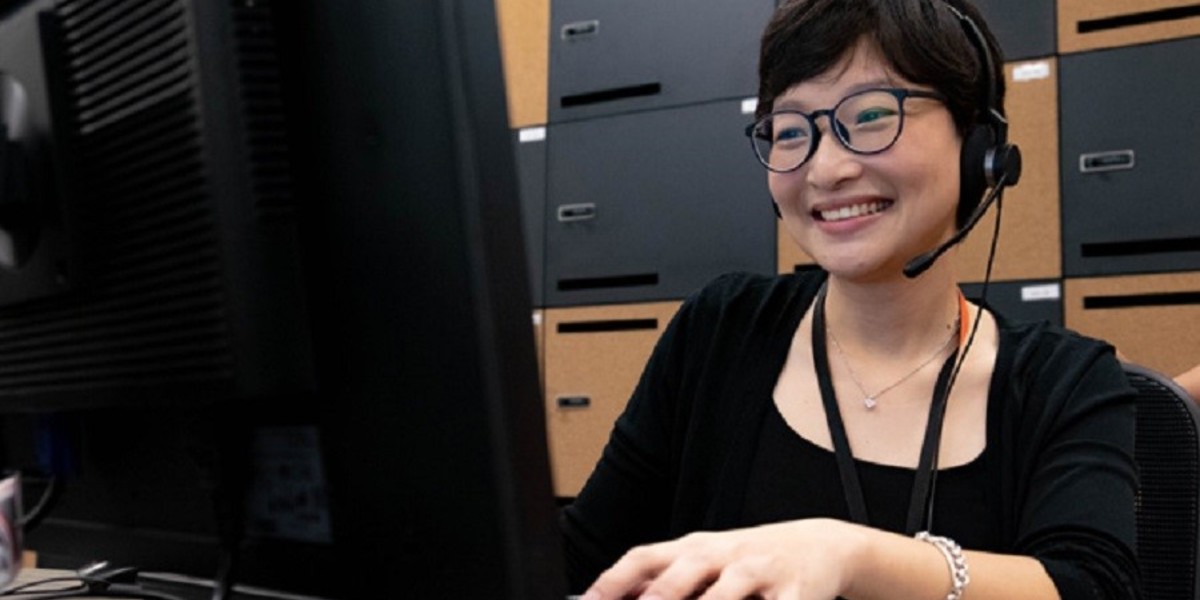 DBS reskills 500 customer centre employees to take on 13 new job roles
​In recent years, DBS has introduced 13 new job roles – including voice biometrics specialists, live chat agents and customer experience designers – to create the customer centre of the future and serve customers better.
The bank revealed in a press statement that in the process, it has upskilled and retrained over 500 customer centre employees, and eliminated traditional customer pain-points such as long wait times to speak to customer service officers (CSOs).
The 13 new roles introduced were:
The business impact of upskilling
Customer Centres are traditionally labour-intensive departments. In fact, DBS revealed that its Customer Centre in Singapore processes over four million inbound customer calls every year.
However, the creation of the new roles has allowed DBS to expand its service channels online and on social media to engage and serve digitally-savvy customers in a way that is relevant to them.
Shorter call waiting times with voice biometrics
CSOs have been trained in new areas including on technologies such as voice biometrics, chatbots and data analytics. This allows the bank's customers to enjoy shorter call waiting times and opt to resolve their banking queries independently via the bank's website, on their mobile banking app or through the bank's Facebook or Twitter channels.
For example, voice biometrics verifies customers' identities through a system that digitises a person's speech. This is possible as the human voice is as unique as the fingerprint. This allows CSOs to automatically verify customers when they call in and customers no longer need to reveal personal information such as their date of birth or identity number when they are out in public. Automatic verification through voice biometrics also reduces the time taken to verify customers by up to 40 seconds from the usual average time of 80 seconds.
Providing customers with service at their fingertips with 'live' chats and chatbots
DBS understands that customers are becoming more comfortable with communicating with the bank digitally, and now want service at their fingertips and through social media channels that they are familiar with.
Hence, the bank has built a 'live' chat and chatbot function into the DBS and POSB website and mobile banking app. Customers are benefitting from access to chatbots that can answer simple but popular banking questions such as "How do I check my bank account balance?" and "What is my credit card bill for this month?" in a few seconds.
This function has proven to be popular among customers, and DBS is seeing a 10% increase in the number of chatbot engagements every month.
Anticipating and solving potential issues with data and predictive analytics
Data and digital dashboards are also used to map a customer's journey with the bank. For example, by using behavioural and device performance data, the Customer Centre team can anticipate and solve potential issues – such as failed card transactions or having their card retained in an ATM – by assisting the customer via SMS, email or chatbot.
Building on DBS' predictive analytics model and using customers' transaction patterns, the team will also be able to predict the services callers want by the second half of this year.
The results
These new roles and new ways of serving customers better, call volumes have dropped 12% over the last year, and the bank expects call volumes to drop by a further 20% over the next three years.
Geeta Sreeraman, DBS' Head of Customer Centre, Singapore said that DBS' Customer Centre transformation is an example of how the bank has invested in its employees, as well as in technology, to improve the overall customer experience.
"By investing in our people, we have been able to transform from a labour-intensive department with a high turnover rate to one that is technology-enabled where employees are more fulfilled and armed with future-forward skills," she said.
Building a digitally-ready workforce to create a better banking experience for customers is a priority for DBS, and this echoes Minister Heng Swee Keat's recent comment about Singapore companies taking innovation and technology seriously, adapting to change quickly and not leaving any employee behind.
"Our goal is to make our customers' lives easier, especially when their lifestyle habits and expectations of how they would like to be served have changed. To do so, we need to ensure our employees have the skills and resources to better serve them," Sreeraman added.
Enjoyed this article let us know your thoughts comment below:

​
Half the Sky's mission is to supply the tools that can give every woman the ability to build a successful career and be fully prepared for the future of work. So, that they can lead a healthy, prosperous and more balanced/blended lifestyle of their choosing. By building your confidence, you're setting foundations to empower yourself and your career. The world is your oyster, and it starts with you.
Enjoyed this article let us know your thoughts in the comments below:
---
About half the sky
half the sky (HTS) is a career platform for women connecting you to career opportunities at companies that care. Providing you with information, tips and strategies to navigate the rapidly changing workplace.
Sign up to get career tips and job alerts directly to your inbox! Join us to shape the future of women at work together!
---