Back to Blogs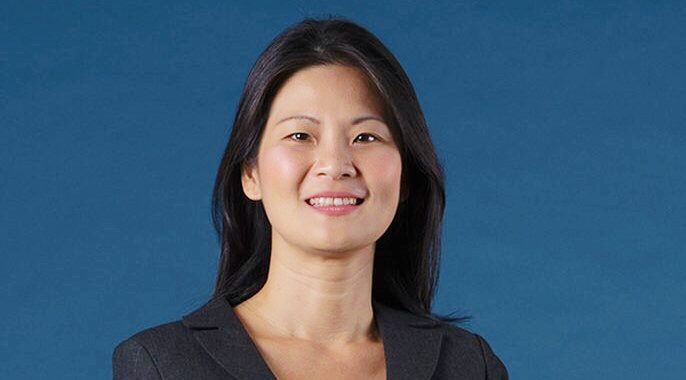 People Moves - Maritime Port Authority Singapore hires Quah Ley Hoon
​Latest Career News on Prominent Female Executives across Industry:
​
Singapore's Maritime Port Authority of Singapore (MPA) has appointed Ms Quah Ley Hoon as Chief Executive as of January 1st2019 - she replaces Andrew Tan.
Ms Quah Ley Hoon has held leadership appointments in various organisations including Ministry of Finance and Mediacorp" the Ministry of Transport said in a press release.
Ms Quah, 42, holds a Masters Degree in economics from the University of Pantheon-Sorbonne in France as well as a Master of Business Administration from the International Institute for Management Development (IMD) in Switzerland. Ms Quah is married with three kids.
On her appointment Ms Quah noted her appointment as the first woman chief executive of the Maritime and Port Authority of Singapore (MPA) in a sector that is heavily dominated by men – however the industry is rapidly changing – The Maritime industry is no longer what it was where only men can do the jobs – "In the past, its tough (for example) to be a crane operator". You had to climb up the crane operate the crane. Now you operate them from the control station, today you'll see many female operators and many more women in the industry in general.
The new MPA chief also noted that with over 5000 new jobs being created in the industry by 2025she wants to see more of these new jobs go to women. "When I joined MPA, I didn't think it makes a difference whether your male or female" she said. "In the end, it's the leadership (quality that counts). Ms Quah is not bothered by the male dominated environment in the maritime sector.
"Actually, I'm not conscious of it. In college (she went to Hwa Chong Junior College),
I was the only girl in the all-male trekking team and I grew up with brothers and cousins who are all males." But after meeting with the women in the industry, Ms Quah appears to have an awakening. "They tell me, 'Wah, finally a woman CEO!' I seem to be living on a certain expectation that they have and I think they are telling me that I could do something to encourage more females to join the industry."With only 2.0 per cent of the seafaring jobs and one-third of the onshore positions in the industry held by women, Ms Quah said "definitely there's scope to increase more female participation" in it. "Having lived through the perspective of a female and a working mother with children, I could empathise more (with the women) and think from their perspective and to address the obstacles and challenges they face," she said.
​
Half the Sky's mission is to supply the tools that can give every woman the ability to build a successful career and be fully prepared for the future of work. So, that they can lead a healthy, prosperous and more balanced/blended lifestyle of their choosing. By building your confidence, you're setting foundations to empower yourself and your career. The world is your oyster, and it starts with you.
Enjoyed this article let us know your thoughts in the comments below:
---
About half the sky
half the sky (HTS) is a career platform for women connecting you to career opportunities at companies that care. Providing you with information, tips and strategies to navigate the rapidly changing workplace.
Sign up to get career tips and job alerts directly to your inbox! Join us to shape the future of women at work together!
---