Back to Blogs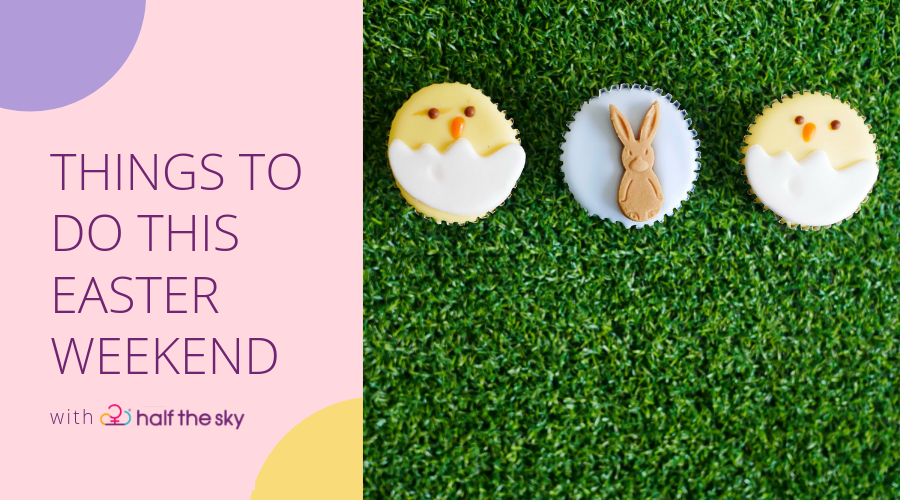 Interesting Things to do this Easter Weekend
​With Easter weekend upon us and Good Friday, 19thApril, being a public holiday, it is a long weekend for those of us living in the lion city of Singapore! If you've had a busy and hectic week and are wondering what to do over the three-day weekend, here are some suggestions.
Read on for our guide to the long weekend best events and recommended things to do.
1. Book a last minute getaway
You've probably been to consumed with work and project deadlines to think about a getaway but don't worry you still have time to book a short trip to the many holiday destinations close to home. Our favourite athalf the skyfor this time of year isBali, with the end of the rainy season and only a two-hour flight away from Singapore hop over to soak up the sun and catch some spectacular views in the cultural hangout ofUbud. You will be revitalised and feeling refreshed for the week ahead.
2. Jewel of Changi Airport
If you feel it's too late to book a getaway flight you still have an excellent excuse to visit Changi Airport and that is for the Jewel Singapore's latest iconic landmark nestled in the new terminal -the Jewel is a masterful piece of design by the multi award winning architect Moshie Safdie - head down there to see for yourself!
3. Family Easter hunt at National Gallery
If you want to spend some precious time with the family over the Long weekend- why not head down to Easter at GalleryDress up in your Sunday best for Easter fun at Gallery & Co's annual Easter Egg Hunt. You can explore the National Gallery and enjoy some Easter-inspired desserts when the fun is done.
4. Exhibition: #DontTellMeHowToDress
Model, actress, presenter and activist Cindy Sirinya Bishop has successfully turned her hashtag campaign #DontTellMeHowToDress into an to raise awareness of sexual harassment and victim blaming in Thailand, the exhibition has now made rounds in the region including the Philippines and now Singapore. With the support of the Association of Women for Action and Research (AWARE) and its Aim for Zero campaign, as well as the UN Women network organisation and Beam Artistes, the thought-provoking exhibition explores issues of sexual harassment and violence in Thailand.
5. Shilin Night Market Singapore
For those of you that have been to Taiwan and fell in love with their night markets, this is the one to go to! Shilin Night Market aims to recreate that experience and the people behind it are from Invade, the organisers of the hugely successful Artbox. With a wide variety of Taiwanese and Singaporean street delicacies, creative eats, pop up artisan stores, arcade games and even movie screenings, this is the one to go to!
If none of the suggestions above do it for you don't worry – We've got one more suggestion: why don't you just kick back and relax over the long weekend- take a long stroll around Botanic Gardens, or take a bike ride on the east coast - or pick up that book you've been meaning to read or just Netflix and chill - whatever it is just take some time for yourself you deserve it!

​
Half the Sky's mission is to supply the tools that can give every woman the ability to build a successful career and be fully prepared for the future of work. So, that they can lead a healthy, prosperous and more balanced/blended lifestyle of their choosing. By building your confidence, you're setting foundations to empower yourself and your career. The world is your oyster, and it starts with you.
Enjoyed this article let us know your thoughts in the comments below:
---
About half the sky
half the sky (HTS) is a career platform for women connecting you to career opportunities at companies that care. Providing you with information, tips and strategies to navigate the rapidly changing workplace.
Sign up to get career tips and job alerts directly to your inbox! Join us to shape the future of women at work together!
---