Back to Blogs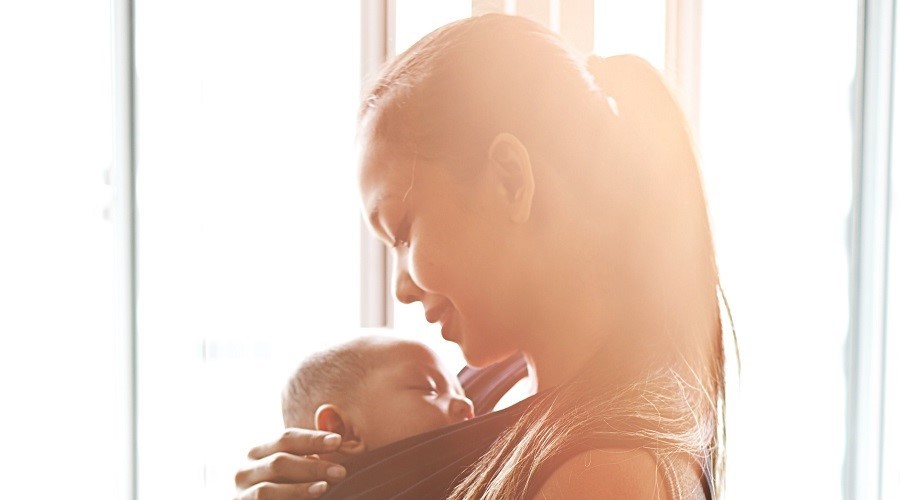 I attended (am still attending) a course - Motherhood 101
​Motherhood is nothing short of amazing. From my lips to God's ears, for what me and my husband had been praying for three years eventually came true. My motherhood journey dates back to February 2015 when I got pregnant with my first child. It wasn't a smooth pregnancy with awful experiences at different stages of my pregnancy. However, I was truly blessed and grateful to work for a company that supported me with workplace flexibility throughout my pregnancy. I gave birth to my son, ZA in November 2015.
Today, I'm into my 2nd year of parenting as a mom and here are some of my learning points at both personal and professional level:
The Fighting Spirit, Optimism, and Resilience
Working life ( as a mom) can be tough. There are days when you have had an argument with the spouse or you are neck deep in work, but you learn to deal with it and fight it out. This is the fighting spirit I want to infuse into ZA's early childhood. We need to know that while life is not a bed of roses and full of unknowns, we will survive and thrive in difficult situations by fighting it out. ZA has started young with his overused phrase these days " Don't Worry, I Can Do It" whenever he is sad or sick. He will be learning how to overcome adversity with positive attitude. Nothing is Impossible, I AM POSSIBLE.
Embrace Growth Mindset and Change – Never be Complacent
​
I enrolled ZA for swimming lessons ever since he was 7 months old. To me, learning to swim is a survival skills and also a wonderful way to stay active and have fun. He had quickly mastered aquatic confidence after 6 months of the beginner lessons. He was too comfortable with the lessons till he started to show limited interest to learn. I took the chance to consult the coach and we explored the possibility of transitioning him to next intermediate level. This was unusual practice in the school but I made an appeal.
Since ZA was the youngest in the new class, it was inevitably stressful for him and as a result, my husband was very uncomfortable. To me, it feels messy and uncomfortable to grow, but it's a natural process. Abilities can be improved through effort and hard work. Part of my job as a mom is to change course when things are no longer working. I will never underestimate the decisions I made even for the tiniest things in my life because this is my way of internalizing the belief. Today ZA enjoys the new lessons till he refuses to get out from the pool.
Magic Words: How to decline with "NO"
Your weight is supported by your feet. I'm trying to rebrand my "No" to " Not Now" when I deal with ZA's terrible twos and boundless curiosity. "No" sounds very negative. Motherhood has taught me how to add up my "No" with better possibilities and more appealing alternatives. My Son is my major stakeholder, he is the CEO of my life - to get him to huge satisfaction makes me a happy mom. Likewise, this is the secret ingredient to excellent stakeholder management. It motivates me to be more creative as I suggest alternatives.
Meet the Leader with Excellence in You
​
I had the privilege working with an amazing boss in my career, and she has brought self-realization and reignited the passion and the leadership qualities in me. Leadership is all about enthusiasm on people and the ability to lead by example. As a mom, I will do anything and everything to make a mark and follow my dreams.
I hope when ZA witnesses his mom's pursuit of dreams, he will become ambitious to set life goals and ready to overcome all the challenges head on. I want him to know Life is only once, and it is all about endless pursuit of excellence. As much as we like to believe that a hero or heroine will swoop-in to make a difference in our world, it is extremely rare. I would love ZA to be his own hero and inspire the people around him.
Bite-Sized Self Care
I learn to accept that Self Care is a critical way to nurture myself as the parent. It is all about finding the unexpected moments of downtime and fully taking advantage of them to do what makes you feel good. It can be integrated into daily life in a way that supports greater wisdom, presence and ease.
Remember Habit #7: Sharpen the Saw by Stephen Covey? We could apply this at work. I've an amazing boss who reminded me that all of us need breaks for self renewal at both professional and personal level. When overwhelm creeps up on you and you start to feel a little frantic, don't mind a little stress, have a glass of wine and manage your emotional dips! This is way better than yelling at your kids ( or your boss!)
Our guest contributor - Bridget Wong is the Head of ASEAN Talent Acquisition at Accenture. She is a mother of two, building recruiters in the Future, transforming the world how it works and lives and disrupting the norm. She has love for human and technology.
​
Half the Sky's mission is to supply the tools that can give every woman the ability to build a successful career and be fully prepared for the future of work. So, that they can lead a healthy, prosperous and more balanced/blended lifestyle of their choosing. By building your confidence, you're setting foundations to empower yourself and your career. The world is your oyster, and it starts with you.
Enjoyed this article let us know your thoughts in the comments below:
---
About half the sky
half the sky (HTS) is a career platform for women connecting you to career opportunities at companies that care. Providing you with information, tips and strategies to navigate the rapidly changing workplace.
Sign up to get career tips and job alerts directly to your inbox! Join us to shape the future of women at work together!
---