Back to Blogs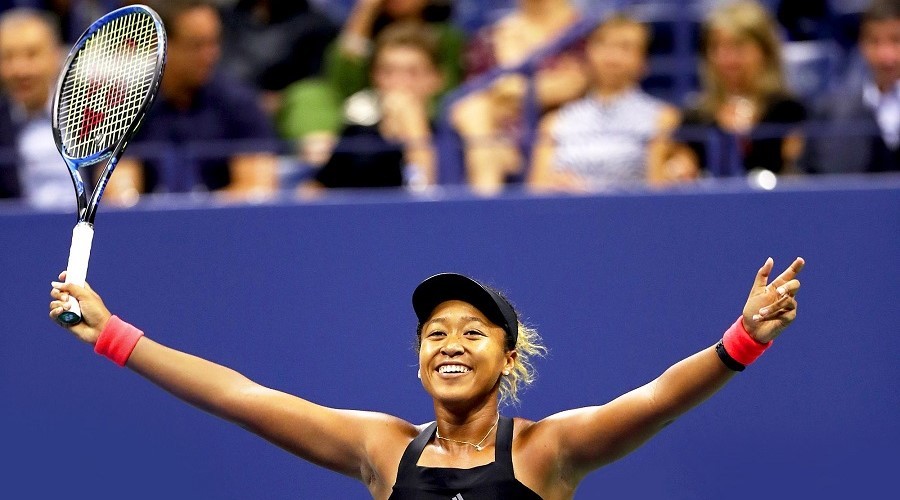 Feature Female Friday: Naomi Osaka
​It is said that women hold up half the sky, but too often many of us may not realize by just how much. Every week we feature a different woman in the world of business, sport, arts & culture, politics and entertainment - who we believe are empowering and inspiring others in the pursuit of building a more just world………..
Naomi Osaka the world's No.1 female tennis player has had a meteoric rise over the last two years becoming the winner of the last two Grand Slam tennis tournaments and — at only 21 — the new No. 1 player in the world, is just starting on the long road to becoming the sports undisputed powerhouse on and off the court. She is developing iconic status globally and especially in her native Japan.
Osaka, is idolised for her down-to-earth, humble and respectful character off the court, but on it, she resembles a ferocious tiger with the ability to compete at the highest level. Osaka, who was born in Japan to Haitian -American (Father) and Japanese (Mother), became the first Japanese born tennis player to win a grand slam championship – her emergence has had a big impact as Japanese society debate what it actually means to be Japanese?
Japan historically, has prided itself on being a homogenous, conservative and hierarchal society – but now finds itself undergoing a significant cultural shift in part to the demographic challenges Japan is facing due to a rapidly ageing and declining population. Megumi Nishikura, co-director of the documentary "Hafu: The Mixed-Race Experience in Japan," said, "Anybody who is able to represent Japan in a public way who is 'hafu'(mixed heritage) will open Japanese minds and hearts to being more accepting."
The Japanese Prime Minister Shinzo Abe one of Osaka's biggest fans led the biggest tributes following her second grand slam victory in Melbourne. "The thrill of a hard-fought victory! Congratulations on winning the Australian Open, Naomi Osaka," Abe wrote on his official Twitter page. "I am very proud of the emergence of a new queen. I look forward to your continued accomplishments."
At only 21, the Tennis superstar continues to have the world at her feet and although she describes herself as a "shy" and "awkward" individual – she represents so many great qualities of what it means to be a woman such as inner strength, beauty and poise, it seems the magnitude of her emergence and star power is starting to dawn on her as she said: "Recently a lot of parents have been coming up to me and telling me that their kids look up to me, those words literally blew me away. I was honestly so shocked and felt this huge responsibility because I remember how important my role models were.
"Fast forward a few days and I'm here at Indian Wells, I see all these kids that look so happy to see me and they ask for pictures and autographs ... Honestly I wanted to cry because my heart feels so full in these moments and I realize that it isn't just about tennis, it's about inspiring the next generation of girls to be anything they want to be.."
With Japan undergoing a large societal transformation, it needs individuals such as Noami Osaka to help better appreciate its diversity, richness and the opportunity it creates.
​
Half the Sky's mission is to supply the tools that can give every woman the ability to build a successful career and be fully prepared for the future of work. So, that they can lead a healthy, prosperous and more balanced/blended lifestyle of their choosing. By building your confidence, you're setting foundations to empower yourself and your career. The world is your oyster, and it starts with you.
Enjoyed this article let us know your thoughts in the comments below:
---
About half the sky
half the sky (HTS) is a career platform for women connecting you to career opportunities at companies that care. Providing you with information, tips and strategies to navigate the rapidly changing workplace.
Sign up to get career tips and job alerts directly to your inbox! Join us to shape the future of women at work together!
---