Paid Parental Leave

Return to Work Policy

Flexible Working Arrangements

Mentorship Program

Breastfeeding Rooms

Sponsorship Program

Leadership Development Program

Coaching Program

Raise Numbers Of Women In Leadership

Internal Women's Networking Group

Equal Pay Initiatives
Our Commitment On Inclusion & Diversity
We believe Inclusion and Diversity drives the best insights, advice and outcomes for our clients, our firm and our communities. That's why we're committed to a workplace culture where colleagues are comfortable being their authentic selves, feel a full sense of belonging and are empowered to reach their highest potential.
At Aon, our commitment starts with mutual respect. It is the responsibility of all our colleagues to act with integrity, trust one another and encourage others to share their unique perspectives. Together, we hold ourselves accountable, where every colleague feels accepted for who they are and valued for the insights they bring.
We know an inclusive culture drives diversity, which makes us a better, stronger company. We value the diversity of ideas, experiences and perspectives that come with having colleagues from different cultures, nations, genders, age, sexual orientation and physical ability. Embracing differences is key to our distinctive Aon United culture.
By having a strong commitment to inclusion and diversity, we attract and retain the best talent, which develops high-performing teams, enables innovation, creates client value and delivers positive business results.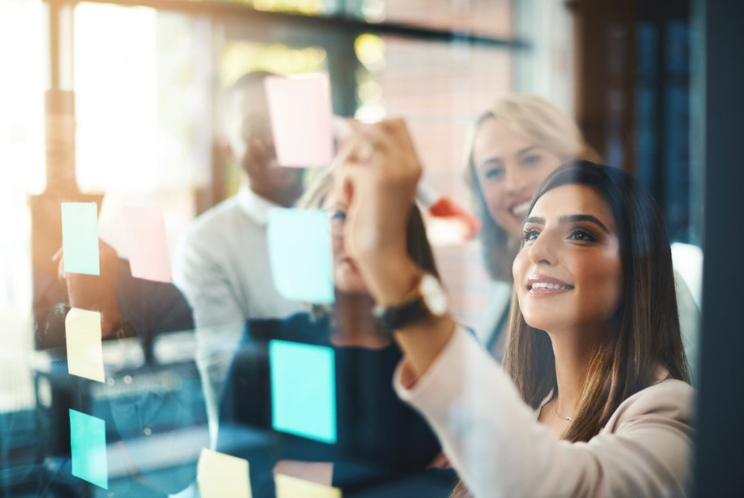 Whether related to accessibility, gender, ethnicity, age or sexual orientation, it's important to find intentional ways to grow in our understanding and support of others. Aon's commitment to fostering an inclusive culture is top on our agenda. We believe identifying ourselves as visible and voluntary allies is vital amidst the challenges we face, as it signifies an environment where all colleagues feels supported to bring their whole selves to work.
In support of this allyship, we encourage our leaders and colleagues to pledge 'I'm in.' This inclusion commitment gives each individual the opportunity to demonstrate their personal dedication to an inclusive culture, while visibly identifying their allyship to others. We also offer ongoing recommendations on how they may share, participate, discuss, act and continuously learn in support of their commitments.
​
We Walk The Talk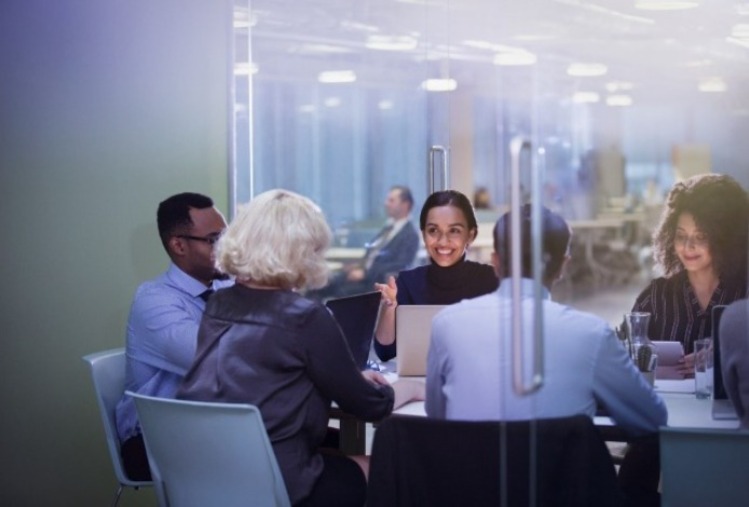 Aon leaders have listened to colleagues across our firm, experts and many other voices and considered new opportunities for reinforcing our commitment to advancing I&D with meaningful actions that reflect our values.
In 2020 Aon formed the Global Inclusive Leadership Council, including 21 colleagues bringing a diverse array of backgrounds, experiences and perspectives. The Council, guided by executive co-sponsors Greg Case, CEO, and Lisa Stevens, Chief People Officer (CPO), is providing advice, recommendations and accountability for Aon's I&D strategy and related actions.
​
Our Gender Balance Initiatives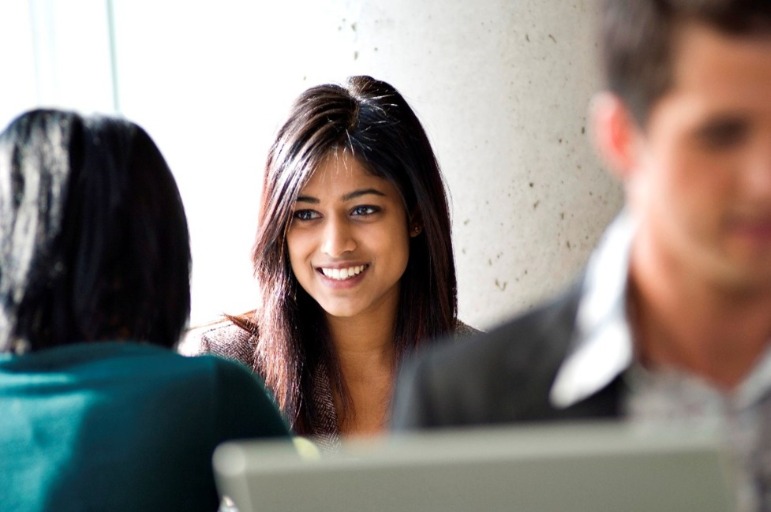 Our target is to have women account for 30% of our most senior three levels within the business by 2020.

We run a sponsorship programme that links high-potential mid-level and senior female colleagues with senior leaders to provide them with career support, mentoring and guidance.

Our "Females of the Future" programme is aimed specifically at increasing the number of women we recruit into our internships and graduate programmes.

We have a number of programmes specifically targeted at building our talent pipeline of female colleagues at all levels and have embedded procedures at all stages of the employee lifecycle to ensure we can help attract, retain, develop and support women.

We embrace flexible and agile working - 21% of our female employees work part time.

Our Business Resources Groups provide forums for colleagues to network, provide support and provide insights for the business, and include the Women's International Network.

We are rolling out a new training programme for hiring managers to be aware of unconscious bias and ensure they follow a fully inclusive recruitment process, and all our interview guidance and materials will reinforce this.

We seek to support talented women across the firm by providing career development opportunities, return to work support, and consideration of flexible working options, including career breaks.

We run all our recruitment ads through a job description decoder which removes gender biased language and analyses job description against other critical success factors.

OUR FIVE KEY AREAS OF FOCUS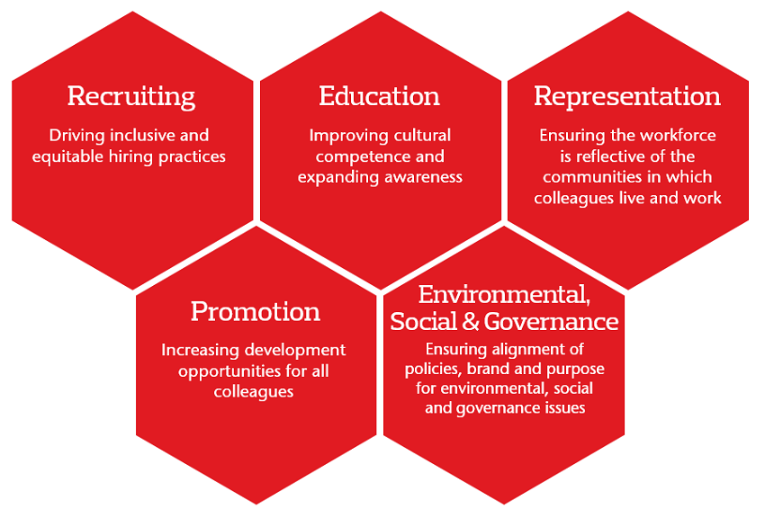 Continued success will enhance an inclusive culture where our colleagues are free to bring their authentic selves to work and one where we hold ourselves accountable to ensuring Aon is a place where all colleagues experience equal access and opportunity.
​
Aon's Centres for Innovation and Analytics (ACIA), Singapore
At Aon, we partner with our clients to help shape business decisions for the better. We are dedicated to helping clients meet unmet or unfulfilled needs stemming from today's rapidly changing, increasingly complex and interconnected challenges. Aon is positioned to deliver innovative solutions that address those unmet client needs and become the partner of choice for all businesses — no matter industry, size or geography — looking to make better and more informed decisions.
Aon's Centres for Innovation and Analytics (ACIA) in Singapore, Dublin and Krakow are at the heart of Aon's mission to:
Build advanced analytical capabilities — through the combination of leading technologies, extensive data sources and leading decision-science capabilities.

Design and develop insightful and appealing data and analytics products to support 50,000 Aon colleagues and our global clients.

Deliver superior outcomes — by accelerating innovation to support our clients in shaping business decisions for the better.
Established in 2012, our Singapore Centre employs well over 150 colleagues including product owners, software developers, data engineers, data scientists and analysts, solution architects, actuaries, and business analysts. We are expanding rapidly and looking for dedicated individuals to identify and deliver exciting and new strategic opportunities, and transform those innovative ideas into client value
Receive all job alerts right into your inbox
​"Aon has a positive work culture where I felt welcomed, valued and included since Day 1 of joining the firm. High trust culture, supportive colleagues and an amazing working environment – Aon's culture is unmatched! What keeps me motivated is that there is a purpose in the work we do - whether it is data-driven insights to help colleagues make more strategic decisions, building strong collaborative relationships or even just by simplifying processes!. Not only that, there has been constant opportunities to make learning part of my work and also to sharpen my existing skill sets. There is also a strong emphasis on professional development of employees and the prioritization of employee's wellbeing. I'm grateful to be part of such a great organization! Having a diverse and inclusive workplace is important to Aon as it makes everyone feel involved and supported in all areas and to create a high-trust workplace environment for everyone. This provides a safe place for everyone to share their ideas and experience. Being in a diverse team has allowed me to experience the wide range of perspectives and ideas that come up during brainstorming and developing of new ideas. The level of diversity combined with a willingness to share each other's expertise and learn from one another makes me appreciative to work in such a team."

Baoxian Huang, Aon

Senior Analyst, Analytics

​"I'm happy working at Aon because of its culture.  I feel like I am part of something big but also I know I'm a priority for the company.  There is always a focus on our wellbeing as employees.  Also, my managers have always cared about my professional development and moving ahead my career. What keeps me motivated at work is the top talent I get to interact with and the diverse challenges we solve.  I enjoy learning new things and this has been the case for the last 8 years. I think diversity is the key to success because it covers more angles to solve challenges.  Aon has been keen on diversity since I was hired 8 years ago.  I saw radical changes in the culture in my "back then" Dallas office.  And at ACIA, for the last 2 years that I have been working here, I feel proud to work with a diverse team, where great ideas are pitched in from different perspectives."

Eduardo Espinola, Aon

Director, Actuarial

​"We will take action and make changes to further embrace and advance our Inclusion & Diversity priorities. This work is critical to our Aon United culture, and to our success in serving our clients and providing opportunities for our colleagues." 

​"Our Inclusion and Diversity priorities allow us to question traditional mindsets and create a new better workforce for colleagues and clients." 

Lisa Stevens, Aon

Chief People Officer

​"As the beneficiary of allies who helped further my career, I've been passionate and committed to equity—especially in my efforts to diversify talent with hiring and promoting," Bell said. "As a result of the incredible work being done by Aon's Global Inclusive Leadership Council, I'm proud of the impact we've made, and I am committed to driving action and impact for equity and inclusion across the firm."

Jennifer Bell, Aon

CEO North America Co-Chair of the Global Inclusive Leadership Council (GILC)

​Technology changes the way that people see and interact with the world. This is one of the reasons it's so important to bring more women into technology. If we don't bring a diversity of thought into what we create, we will build biases into these technologies, rather than creating a world that is reflective of everybody. 

Lisa Pierson, Aon

Automation Architect

​My team and the flexibility are what I love most about AON. The people and policies have made my transition to working mother smoother and filled with more compassion than I could have imagined.  

Beatrice Ann Kirkbright, Aon

Lead Front End Developer

​"Valuing Diversity, Equity and Inclusion is not about special treatment; it's about fair treatment for all. Employers should not consciously or unconsciously perpetuate any form of discrimination and should foster a culture that recognises and values individual strengths, embracing multiple perspectives. The spirit of inclusion is how employers should conduct their business and in volatile times it is more important than ever that employers continually monitor their approach. Corporate statements of intent need to be backed up with actions relevant to the whole of the workforce."

Matthew Lawrence, Aon

Chief Broking Officer EMEA, Health Solutions

​"Open Culture" is one of the important things which keep me going forward. Aon provides a wide-range platform to support employees to explore our interests both in tech and none-tech and try out different possibilities. That's key for me to still keep a great passion in daily work and my career after joined Aon many years back. Another great thing of Aon is the great diversity in people. In my mind, it really helps to keep Aon success by gather all top-talents from all different aspects, nations, industries and etc. The greater success Aon achieves, it feeds back to attract more talents. 

Frank Ma, Aon

Associate Director, Application Development
Looking for Better Jobs?
We are here to help you find the best opportunities at companies that care! Sign up to join our platform and receive the newest job alerts and updates, straight to your inbox.
Looking for Talents?
If you're an employer looking to hire female talent, you can post your jobs on our platform and gain access to over 70,000 women from our community!